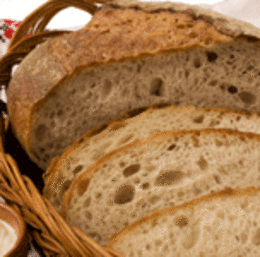 Tuscan Holiday: Toscana
…From the pages of South Jersey Magazine…
Toscana
1990 Route 70 E., Cherry Hill
(856) 489-7373
ToscanaCherryHill.com
four forks
Dining out is supposed to be about whimsy, about the kind of discovery that only food and the community of the table can facilitate. Too often, unfortunately, the opposite is the case. You see this nowhere more than at the median Southern Jersey cucina Italiana, where the menus tend to be stacked with standards and the décor appears to be out of some catalog of all things generic. These survive because they're comfortable and familiar—if not terribly interesting.
We expected Toscana, with its website in sun-baked sepia tones and its location in a Route 70 strip mall, to be just this type of establishment. But the moment we stepped out of the car and walked toward the restaurant—through a transporting Tuscan setting—that expectation was proven wrong.
As we made our way past the garden seating with its blooming grapes, and into the sprawling, ornately conceived space itself, the smell of the wood-fired oven en­veloped us, the faux-stucco walls and sporadically tiled floor signaling a sense of ambition to reach beyond a suburban ristorante's status quo.
As for the menu itself, it's huge and covers a tremendous amount of ground. It's best to bring bottles of both red and white to keep as many pairing options open as possible.
Conceiving a workable plan of attack for this menu is most effectively done over one of Toscana's pizzas: you'll need the nourishment to read all the way through the other options. Try the eponymous signature pizza, a perfectly blistered and snappy-crusted pie with tomatoes, razor-thin zucchini, pancetta, mozzarella and mascarpone. (The sizable pie makes for a great lunch the next day as well). I wished the tomato had been sliced a bit thinner, allowing the flavor of the zucchini to shine through. Still, this was a stellar pizza.
Tuscan white bean soup was hearty but not too heavy. Caseless, sautéed Italian sausage lent richness, though the elbow pasta may have made it a touch too starchy. Those meaty beans were plenty on their own, and needed no additional help.
Mushrooms Campagna were tasty, but would have really stood out with a bit more seasoning. Still, the balance between the creminis, large as pingpong balls, and the other ingredients—spinach, sausage and Asiago, Fontina and Parmesan cheeses—was well considered. The slick of béchamel underlining the dish had personality to spare. It's just that those mushrooms, once they released their water from the heat of the oven, ended up a bit wan. But that was a rare instance of underseasoning here: Most of the food I tasted found its footing on the lustier end of the spectrum, and blissfully so. Homemade pappardelle with a wild boar ragu and shaved black truffles—a recent special—showed outstanding technical proficiency. Chef Alfredo Dapi, who owns the restaurant with his brother Ili and another silent partner, was confident enough in the sweet-gamy flavors of his ragu to resist the siren call of over-saucing the pasta. This allowed the dark, glistening ragu to shine, but let the perfectly chewy noodles have their moment as well.
Tilapia, a fish that's become old hat in this part of the country, benefited from an unabashedly thick crust of crab meat mixed with mayonnaise, onions and red peppers. I cannot remember the last time I enjoyed a crab-crusted anything this much: The oven-browned tips of otherwise snowy lumps of crab, as well as a light yet expressive chive-butter sauce, were actually integral parts of the fish's conception, not simply gilding.
This momentum continued through dessert; even those pastries not made in-house shone here. Chocolate cream-puffs made up for their appearance—little more than a trio of chocolate-coated baseballs—with pure giddy flavor. That blanket of chocolate led to an unexpectedly light pastry and almost cloud-like cream filling. Torta della nonna—a pastry filled with lemon cream and pine nuts—was its textural opposite, the pignoli adding a dryer, more rustic mouth feel, mitigated by the perfumed lift of lemon.
Those two desserts bracketed the Toscana experience nicely: one rustic, the other more elegant. After all, this is a restaurant that surprises and comforts in equal measure—which is exactly why we go out to eat in the first place.
E-mail us at edit@southjersey.com edit@southjersey.com.
Published (and copyrighted) in South Jersey Magazine, Volume 7, Issue 9 (December, 2010).
For more info on South Jersey Magazine, click here.
To subscribe to South Jersey Magazine, click here.
To advertise in South Jersey Magazine, click here.