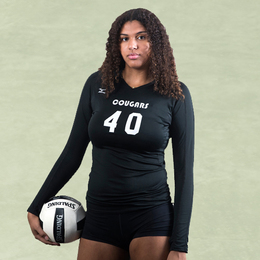 Game Breakers
These elite athletes are ready for big things this fall.
Jay Foley, Haddonfield football
A senior quarterback, Foley threw for more than 1,700 yards and 13 touchdowns last year and added six TDs on the ground to lead Haddonfield to the South Jersey Group II championship. The son of former NFL quarterback Glenn Foley, he is being recruited by several college programs.
What stands out when you look back at last year's championship?
All of our troubles and mishaps during the season went away. Coach [Frank] DeLano says we were hit with adversity the whole season and we overcame it at the end and won. That's what happened in that game too; we were down and fighting through the whole game and we ended up on top. That's how we viewed it the entire time.
Was it meaningful to win the title against a rival like West Deptford?
It's always good to beat them, but no matter who it was in the Group II [sectional final] it was going to feel good either way.
With almost the whole team back from last year, do you have the same goals for this season?
I would say [the Group II championship is] at the top of our list along with having a zero in the loss column and going 13-0. I have all the confidence in the world in myself, but that's not even my main focus—it's the guys around me. We have seven main guys who started on the offensive line and they're all unbelievably intelligent and gigantic and strong, across the board. … Coming from a family of quarterbacks, with my dad and my uncles playing D-I or in the NFL, my nana is really happy about me having an offensive line like that. She always says, 'Jay, send them over and I'll feed them breakfast.' I can't say enough about the offensive line, and obviously we have three studs in the pass game with [Drew] Gavranich, my twin brother [John Foley] and Davis Smith. They catch everything; if I get it on them, they're going to catch it. Then we have [Alex] Kadar and Chris [Brown] for the ground game. I don't think we have one spot on our offense that can be rivaled. I have confidence in everyone around me.
How special is it to be experiencing high school football with your twin brother?
Last year I was more immature about it and I was like, 'It's just another guy.' But now that we're seniors and we're both maturing, I think it's really special. It's something I'm going to look back on when I'm a father, when I'm older. Being able to throw to him is really special and knowing he's one of the best players on the field, it means a lot to me.
What was it like growing up with a twin?
What I just said about Johnny was a lot coming from me. I compliment him when it's deserved but we're the hardest on each other. At halftime [in a game earlier this season] our coaches were like, 'We know you guys yell at each other, but it means something different to everyone else than it means to you.' In my head it's more like, 'You have to do this.' But everyone else sees us cursing each other out.
What are your plans for next year?
My intention is to play football. I'm not sure where yet; I'm talking to a bunch of schools, mainly D-IIIs. My Uncle Ed, who's [an assistant] coach at Temple, was talking to me about walking on somewhere and that's always an option. I love to play quarterback—that's where my heart is and it's why I love football so much—so we'll see. I'll have to weigh my options with my parents, my coaches and my uncle.
Was it natural to follow in your dad's footsteps and become a QB?
Actually, freshman year was the first year I played quarterback. I always had the mindset that I was going to play quarterback and I always wanted to but that was the first year I played the position, and I ended up starting my junior year. But that definitely helped. My dad has three brothers and my Uncle Ed was the only lineman; everybody else was a quarterback. My uncle told me, 'You don't even realize how much of a luxury it is to have your dad and uncles as mentors, and Coach DeLano as one of the best coaches in South Jersey.'
Even though the QB usually gets the spotlight, do you like that football is the ultimate team game?
Sometimes on the field I show a little bit of cockiness during celebrations, but I'm totally about everybody else and getting everybody else the ball. They're the ones who deserve the credit. The guys in the trenches up front, nobody in the stands gets to see what they're doing. It's really important to me that they get recognized, because when I'm chilling and throwing passes at practice, they're going head to head and grinding during every second of practice. I get the spotlight in certain situations but they deserve it. Another thing I feel that doesn't get said enough about our team is how hard our coaching staff works. … They're in classrooms at our school sometimes until 2 a.m., just breaking down film and grinding. You don't see that at the high school level—that's college and NFL stuff. They love us and they're dedicated to the program.
Do you remember your dad as a player?
I was 4 when he was in the Arena League, which was two years after the NFL, so I don't remember. But I've heard so many stories. My Nana Foley is like an encyclopedia of football and she tells me the funniest stories about college recruiters calling the house. Joe Paterno called one time and invited everybody to his house for dinner and my dad said, 'Sorry Coach, but you guys don't throw enough,' and hung up. My Nana Foley freaked out because she wanted to at least meet him and go to his house.
Last year the Haddonfield football stadium was being renovated so you didn't have any true home games. Are you excited to have your home field back for your senior season?
As a team and as players, we realized last year that we were going to have to travel for every game and we just had to get used to it and win anyway. But growing up in Haddonfield, from kindergarten through middle school, I went to a Haddonfield football game every Friday and the atmosphere at our school is like out of a movie. Looking up to juniors and seniors when I was 6 years old is pretty much why I'm here now. I want to be a role model to the kids who come to our games now, like the kids before me were to me. I think what Coach DeLano has built at our school is perfect and I feel passionately about it. One of my younger brothers, Brody, is in the youth program and everybody in Haddonfield cares so much about football. [To have that back] is amazing. We didn't touch the bricks, because they've been there for 100 years, but they fixed some of the concrete around it and it looks really sharp.
Is football your only sport?
I golfed last year; my dad got me into that. We placed third in the state in Group I and I played in every match. I think I'm going to play again.
What do you like to do outside of sports?
I am very close with my friend group. We've had the same 10 friends since fifth grade and we're all best friends. We like to go to one of the gyms in town, play basketball and lower the rims, so I can actually dunk. Being in Haddonfield we love to drive around and get food; that's a big thing. Qdoba is definitely the biggest one for our football team. Chick-Fil-A is definitely a great one too.
What do you like about growing up in South Jersey?
Going to the beach every year is always a highlight. The football and the sports here, I think, are the best along the East Coast. I don't think we get enough recognition for that; the bigger states get way too hyped up. But the sports in South Jersey are dominant and fun to watch. Going to basketball games and watching my best friend Mikey DePersia play, we're spoiled to live in a great area.
Are you an Eagles fan or a Jets fan since your dad played for them?
A lot of people ask me that. I'm an Eagles fan—I've grown up watching the Eagles and the Jets, but when they play each other I have to root for the Eagles. When they won the Super Bowl, everybody in our school jumped on PATCO and went to Philly. It was one of the best things that could have happened to this area.
Josh Pearcy, Moorestown football
Pearcy, a senior linebacker, had eight sacks and 66 tackles last year to make the all-conference first team. He is being recruited by Temple and several Ivy League schools, among others, and is primed for a strong finish to his senior season after missing the first several games with a foot injury.
How have you been dealing with your injury?
Mentally it was hard the first few days. There were ups and downs after that but I've been getting through it and it's healing up well.
Your team made a nice run to the sectional semifinals last year and finished 9-2. Despite a slow start this season, do you feel like you can build on that success?
Definitely. We have a lot of returning players from last year. Brian [McMonagle], our quarterback, has been starting for three years. We have Nick [Cartwright-Atkins] back, we have Jack Guinley back and we have a lot of young guys stepping up to the plate and filling roles. We have great senior leadership too, so everybody is coming together and trying to have a great season like we did last year.
You're a key player at both running back and linebacker. Do you prefer offense or defense?
I like defense better. I love being able to hit. I've been playing since I was in second grade and I played defensive end [at first]; then I moved to safety when I got older. Then last year was my first year at linebacker and I've stayed there.
Did you feel linebacker was a good fit?
It was definitely a good fit for me. I was playing safety at the time but we needed more guys at linebacker, so my coach asked me if I would try it.
Even though defense is your favorite part, are you happy you get to contribute on offense too?
Definitely. I like doing as much as I can to help the team win, and scoring is always fun. I want to be on the field as much as I can.
What is the buildup like on Friday afternoon leading up to a game?
Leading up to the game I just think about the game the whole time. I can't think about anything else. I think about my responsibilities, the other team, their personnel and I picture myself doing well. I think a big part of success is picturing yourself doing well.
Are you enjoying the recruiting process?
Yeah, I'm really enjoying the process. It's still going on and I appreciate every offer that I've gotten. It's really been enjoyable for me to visit different schools and watch games. During the summer I got to go to a lot of camps and display what I've been working on.
Temple is one of the schools in the mix, right?
Yeah, Temple is still in the mix. I haven't narrowed down my decision yet, so all of the schools are still in the mix.
What are you looking for in a school?
Definitely something with a strong academic side. I want to find the balance of competitive football and great academics. I also want to find a school that wants me as much as I want them. I just want a great fit all around, with the program, the coaching staff and the area around the school.
Do you know what you want to study?
Business. I'd like to go into something with sports, like sports management or sports marketing. I want to be successful in business but still connected to the sports world because that's what I grew up with and that's what I love.
Your sister Jasmine was part of this feature a few years ago, and you might be the first sibling duo to be chosen throughout the years. Are you two close?
We were always close growing up and did a lot of things together. We fought a few times but she's a great sister and I love her. She always looked out for me and a lot of my success comes from her.
What are your hobbies outside of playing football?
I love listening to music, hanging out with my friends, watching football and lifting. But you'll find me mostly listening to music.
Who are some of your favorites?
Meek Mill, PnB, A Boogie, Bryson Tiller—I mostly like rap and R&B. I listen to jazz or alternative rock sometimes too. I like everything.
Is there a certain song or artist you listen to before a game to get pumped up?
JP: Before a game it's Meek Mill. The Eagles had a great season off that song last year.
What did you do for the Super Bowl last year?
My friend had a few guys over for the game and it was great sharing that moment with my friends. We've all been waiting for that for a long time. My dad wanted to stay home and watch it by himself so he could focus on the game, and I respected that. I went to the parade too—it was a great time.
How do you like living in Moorestown?
It's great growing up there. The town has always had my back and the parents and my friends support me. If I ever need help or need to talk, I know there are always people I can go to.
What's your favorite football movie?
Remember the Titans. … I'm a huge Denzel Washington fan; I love all of his movies. It was a feel-good movie and I really enjoyed how they all came together.
Kelli McGroarty, Eastern girls soccer
A junior midfielder, McGroarty has been one of the top players in South Jersey since her freshman year and continues to shine under the direction of her father Jamie, the longtime coach at Eastern. She had 19 goals and 11 assists last year to make the all-state third team and recently committed to La Salle University.
What led to your recent decision to commit to La Salle?
I really like the coach—he seems like someone who will help with your personality and anything you might need aside from soccer. He's a great coach in soccer, they have a great program and I really like my [future] teammates. I also wanted to be able to come home on some weekends and have my parents be able to see my games.
Was it important to you to make the decision early, as a junior?
I kind of wanted to wait, but I got an offer and I liked the offer, so I took it. It felt like it was the right decision. I don't like making big decisions so I would've put it off for a while, but it just seemed right so I went with it.
What are your goals for your junior season at Eastern?
A state championship. There's no doubt in my mind; that's pretty much all I want. Of course I want our team to win the conference again and keep that [streak] going, and win back-to-back Coaches Tournament championships. We obviously have to get to the South Jersey final in order to make it to states, so that's another goal we have.
Last year's playoff run ended with a loss to Clearview in penalty kicks. Did that push you in the offseason?
When I was running long distance in the summer and I would finish my run, I would decide to do five more sprints even though I was tired. I had motivation for each extra sprint, like winning a state championship. Losing to Clearview last year was another motivation—not simply because they beat us, but because we let them. We missed our chances and they took the opportunity.
Is it special playing for the Eastern program, since your dad has been the coach for so long and you grew up watching the games?
If you had gone to the games back when I was 4, I was the ball girl. I've been going to almost all of Eastern's home games since I was little. There's a picture in our school from the state championship in 2006 and I'm in it, wearing a little purple coat and standing up to everyone's knees. My goal is to have another [photo] up there as a player.
Do you enjoy playing for your dad?
There's two things about that: one, he definitely does not take it easy on me. He's probably the hardest on me, in my opinion. And two, he's my coach so I have to respect that and I can't talk back, I can't argue and I have to treat him like my coach, not my dad. So that's why I call him coach and not dad.
Do you talk soccer at home?
I would love to talk soccer non-stop; I get told that all I talk about is soccer and it gets a little annoying. Sometimes after a game he just wants to talk to other coaches for scouting reports, or talk to the assistant coaches about future games.
Have you been influenced by some of the other great soccer players at Eastern?
I think they've definitely taught me to stay more composed during games and to understand that we're going into a battle every time. I've seen our players get ripped down with no foul call, and they just keep pushing through. Players have been spit on and all this other stuff, and they never retaliated. The leadership I've seen from Miranda [Konstantinides] and a few other players has helped build [the program].
Do you have any favorite professional players?
Well, obviously I'm rooting for former Eastern player Madison Tiernan, who's now playing pro. I would probably say my favorites are Abby Wambach—because [she's known for] her headers and that's something I do—and Mia Hamm, because I think she's the greatest soccer player ever. And of course I like [Lionel] Messi, because people always try to take him down because they can't catch him, and he just keeps on running.
What are your hobbies outside of soccer?
When I'm not playing soccer I'm probably playing basketball or lacrosse. There's never really a break from sports. When there is, I'm doing homework or hanging out with my friends.
Do you have a favorite vacation spot?
Not really. I just like being with my family, wherever that is.
Who's your favorite teacher at Eastern?
That's a tough one because I've had a lot of great teachers. … I might have to go with Mr. Fulton because he went out of his way to congratulate me [on my college decision] and he always asks how we're doing. He was very helpful in learning English and he made it fun. That was one of my favorite classes and he's a great teacher.
Do you know what you want to study at La Salle?
I have no clue. That's a little stressful not knowing what I want to do, but they have a lot of majors so I know when I figure it out, they'll probably have it.
Caroline Barlow, Lenape field hockey
Barlow, a senior midfielder, has been named to the all-conference first team each of the last two seasons. Last year, she scored the game-winning goal in the Central Jersey Group IV championship game, leading the Indians to their first sectional title since 2003.
How does it feel to be a senior?
It's weird; I would say [high school has flown by]. I'm a captain and I'm trying to be a leader and set the tone for the team.
What was it like coming back this year after winning a sectional championship last fall?
It was exciting. I still think we have a lot of work to do to get back to where we were last season, but we're getting there.
Was it surprising to win the championship?
Yeah. I think at the beginning of the season we didn't think we could do that. But we hit a certain point in the middle of the season where we were like, 'Wow, we can actually do this.' My freshman year we won two games so it's crazy to think of how far the program has come. It's exciting for the future.
Does it feel like other teams have more respect for you now?
Yeah. I think they used to take us lightly but we've shown that we can hang with them.
What was the feeling like of scoring the game-winning goal in the championship game?
It was awesome. I give all the credit to my teammates; we all worked very hard in that game and I just got the last touch.
How did you celebrate the win?
Some tears were shed, everybody ran out on the field. It was awesome.
Your head coach, Sarah Moretti, speaks very highly of you. What is your relationship like?
She's a big supporter and a role model. I've been close with her since my freshman year and she's always been there for me. She's a great coach.
How long have you been playing field hockey?
I think I started in fourth grade. My mom had played it so I picked it up and loved it. I play lacrosse too.
Do you know what you're doing next year?
Hopefully playing lacrosse in college. I want to go to TCNJ. It's bittersweet because I'm excited to play lacrosse in the future but it's weird that I'll never play field hockey again. I just like lacrosse a little bit more.
What are your hobbies away from sports?
I like to spend time with my friends and family. I love anything on Netflix. The Office is one of my favorites.
Do you have a favorite vacation spot?
The beach is always a good one. I've been to Italy and that was awesome. I went with five families from my neighborhood, so there was about 30 of us. We went to Rome and went all along the Amalfi Coast.
Do you know what you want to study in college?
Health and exercise science. I want to go into something like athletic training or physical therapy. I'm in sports medicine right now in school so that has helped me decide what I want to do.
What do you like about the Lenape?
I like the people there and the atmosphere is always so positive. The teachers are great and they're always there to help you if you need it.
What have you enjoyed about growing up in South Jersey?
Everything. Mount Laurel is a great town with great people. There are so many things to do.
Chris Spisak, Cherokee boys cross country
Spisak, a junior, is poised to emerge as the next great runner in a long line of standouts who have come through the Cherokee program. He took second in both the Burlington County and Olympic Conference meets as a sophomore and also placed sixth at sectionals and 21st at states.
You're coming off an impressive sophomore season. Did it help to be around teammate Justin Kelly, who won sectional, conference and county titles as a senior?
Yes. He helped me because he has a very strong work ethic and it kind of rubbed off on me in training and racing.
You were right there with him in some of the races, right? You were second in the county and the conference races.
Yeah, some of them. There were a lot of second places for me.
How long have you been into distance running?
Since second grade, then I took a break between sixth grade and eighth grade. I got back into it in high school. I like how it can get things off my chest. If I'm having a bad day, I can take my anger out on training and put something good into that anger instead of something bad.
Did anyone encourage you to try running?
It's just something I kind of found. I played soccer and I found that I had pretty good endurance, so I tried it out.
What are your goals for this year?
I want to win as many races as I can. I'm aware that at Meet of Champs there's a lot of good guys, so I'll just do the best that I can there. But for states and everything else, I want to try to win. I just have to accept that Meet of Champs is very hard.
Do you like the course at Holmdel Park for states and the Meet of Champions?
It's hard. It's very, very hilly. But it's hard for everyone. Last year I thought it would be easier, but it was not. It ran me into the ground. This year I think I can control that and be a little tougher about it.
Cherokee has had a lot of great runners over the years. Why do you think the program has been so successful?
I think we're so successful because our coaches, Steve Shaklee and Jeff Thompson, are both highly driven coaches and they'll do whatever it takes to win. We're all driven on the team as well and we put in the hours of training and suffering that it takes. It's just a highly motivated group of guys.
What do you like to do when you're not running?
I like to listen to music, I like to write and I like to think about my goals. I like to envision my goals so it drives me more to achieve them.
What kind of music do you like?
Pretty much just rock. I like stuff that gets me going, like Three Days Grace, Green Day and Breaking Benjamin.
What are your favorite subjects in school?
My favorite subject is writing and my second-favorite is math. I like writing because I like to express my thoughts on paper.
What do you like about growing up in South Jersey?
It's a really nice place. My neighborhood is very peaceful and there's no violence or crime. Pretty much everything about Marlton is nice.
Chad Yates, Washington Township boys soccer
A key varsity player since his sophomore year, Yates broke out last season with 19 goals and four assists to earn all-South Jersey first-team recognition. He helped spark the Minutemen to their fourth straight sectional championship and the Coaches Tournament title.
You emerged as one of the top players in South Jersey last year as a junior. Was it just a case of everything coming together for you?
Yeah, it just felt like everything was going right after I got moved up to striker [from the midfield]. It's also a team game; our team was playing well so that pushed me to play well. Having my teammates around to push me and the support of the coaching staff led to the success I had.
Did it make you hungry to come back this year and see what you can accomplish?
Yeah, definitely. Having that season it's hard to come back and not be excited, especially knowing that this could be another breakout year for us and it's my last year. That's definitely pushing me to do well.
You've been playing with some of your teammates since you were a kid. Have you thought about this being your last season together?
Yeah. Most of us are looking to move on and play in college; some of my other close friends aren't. This is the last ride I'm having with those kids who aren't going to play anymore, and those who are, it's going to be weird if we end up going to different schools. If we end up matching up against each other it will be weird for sure. Me, Brett [Guetens] and Jake [Logar] have been friends since we were 8 and playing on the same club team. Arturo [Serano] has been playing club with us for a few years. Having them by my side is something that's going to be hard to give up.
Is your friendship a big advantage on the field?
Yeah, I think chemistry plays a big role in the team's success. You can go into a high school season and not know what to expect from the kids around you, but I already know how [Arturo] and Jake and Brett play. It's easier to link up and have success.
Does it mean a lot to you to play for a program that has been so dominant over the last six or seven years?
Definitely. Ever since I was a freshman watching my brother [Travis] win a state championship, it gave me the mindset that I wanted to be like him. You're representing your whole school, so having that to play for as well as yourself and your teammates is really big.
Is the state title the only thing missing from your high school career?
Yep. That's basically the only thing that me and the rest of the crew have not been able to accomplish. Even if we don't, I just hope for a successful season in the end. Coach [Shane Snyder] is trying to keep us as focused as we can on the next game and who we're playing, but it's hard when it's your last year and there's one thing you and your teammates are thinking about. We're just trying to take it one game at a time and we're doing pretty good at it.
How is the college search going?
I'm basically trying to narrow my schools down to one or two. I'm not really sure what the outcome will be yet. I'm trying to decide what I like and don't like about the schools I'm looking at. Coming from Washington Township High School, I'm used to those big surroundings so I'm looking for a big school. I'm also looking for a successful program, and both of the schools I'm looking at now have that. I want a good coaching staff and overall team chemistry, because that's what I've grown up with.
Do you know what you want to study?
Something in business or education. I'm not 100 percent on anything.
What do you like about growing up in Washington Township?
I just like the atmosphere in general. From the school perspective, all the sports teams are one and we try to get along as much as possible and cheer for each other. For the soccer team, you know what you want to do before the season even starts. You have those goals set because you watched the previous class go through everything.
Who is your favorite team to play?
I have a couple. Mostly the conference teams, teams like Cherokee, Shawnee, Lenape and Eastern. From club soccer I have some teammates dispersed at those different schools, so there's some friendly competition when you go back to club.
Were you into the World Cup this summer?
Yes. Brazil was my team but it didn't work out. I started liking Brazil from playing Xbox and watching those individuals play on their club teams. I'm a Neymar fan for sure, and Roberto Firmino up top was definitely a big reason why I like that team so much.
What else do you like to do aside from playing or watching soccer?
I like to hang out with friends­—most of them are from the soccer team and we like to do team bonding exercises, like pasta parties. Playing video games is definitely up there. Just doing what a normal teenaged kid does.
Felicia Poblete, Shawnee gymnastics
Poblete's freshman season at Shawnee was one to remember, as she captured the all-around title at the Olympic Conference Championships and took second at the sectional meet. She is also an accomplished gymnast at TNT Elite in Maple Shade who took seventh in the all-around and fourth in bars at the 2018 Eastern National Championships.
Did you enjoy your first year of high school gymnastics last year?
Yes. I'm used to competing by myself so it was different competing as part of a team. It wasn't as stressful as what I'm used to and there wasn't as much pressure. It was a lot of fun.
Did you expect to be a contender for the conference championship right away?
Not really. I didn't know how it all worked until I got there and the coaches and teammates explained it to me. First it was the Olympic Conference and then the [sectionals] and then the state meet, and they helped me through all of that.
What is it like competing on that stage?
I took it as more fun. It wasn't as stressful because I was competing for my school, not myself.
How old were you when you first started gymnastics?
I was in preschool when I started. I did soccer for two years, but I stopped that and kept going with gymnastics. Everything came natural to me and I was able to do the skills we were taught. I always thought it was fun to flip around and do stuff like that.
Do you like to watch gymnastics in the Olympics?
Oh yeah. When I was younger my dream was to go to the Olympics. Now that I'm older my dream is to get a scholarship and go to college and compete for a team.
Who are some of the Olympians you admired?
I love Simone Biles and that whole Olympic team [from 2016]. Some of the new Junior Olympic girls are really fun to watch too.
How much do you train with your club team?
We do four hours a day, five days a week, and it's all year round. We practice in the summer too.
Do you ever have days where you don't feel like going?
Yes, but we just fight through it. We keep working.
When you do get a free moment, what are your hobbies?
I like to go shopping; I go shopping a lot. I like to go to the beach as much as I can in the summer too. We have a house in LBI, in Beach Haven.
College is still a few years away, but have you thought about it yet?
Definitely. I'm hoping to have offers by the beginning of next year, because they're not allowed to talk to me yet. I want to go to one of the top schools, but then again I can go to a smaller school and be one of the best [gymnasts]. It doesn't really matter to me as long as the team is good and supportive.
Who's your favorite teacher at Shawnee?
Ms. Kat [Bernadette Katrisiosis]—she's my Latin teacher. Latin is really hard but she makes it fun. She's also really nice.
Sarah Pintel, Cherry Hill East girls volleyball
A varsity contributor since her freshman year, Pintel has established herself as one of South Jersey's most fearsome players and is coming off an all-conference first-team season as a junior. The 6-foot-4 outside hitter will continue her career at George Washington University.
What are your goals for your final season at Cherry Hill East?
Our tangible goals for the team are to win our division, and from there we'd like to make a run in the state tournament and hopefully get to the state finals. Individually, I want to grow as an athlete and push myself to the next level, which will take a lot of practice and training. Not that I haven't done that already, but I have to do it even more to prepare for college.
Your division is really strong this season. Are there any teams you look forward to playing the most?
I think playing Williamstown, Cherokee and this year Washington Township are always the most fun teams to play because those are the most competitive. As a competitor, beating teams is fun, but when it's more of a challenge it makes you rise to the occasion.
How did you first get into volleyball?
My science teacher told me about it because her daughter played. So toward the end of eighth grade, I played during club season and really liked it. From there I decided to try out for the high school team and I started to get pretty good at it. I could see myself playing for a while so I knew I wanted to play in college.
Had you done any other sports before that?
I played basketball in seventh and eighth grade.
The high school coaches never tried to get you out for basketball?
They did but I knew I wanted to play volleyball in college so I figured I would focus all of my attention on it. Basketball is a fun game, but I knew what I wanted and I knew I had to devote more time to volleyball to play at the next level. It just wasn't possible to do both.
Have you always been comfortable with your height?
Yes. A lot of people assume that I don't like it, but I love being tall. I've always been tall so it's nothing new. It's gotten me a lot of opportunities, like a free education. I think I'm lucky that I'm confident and comfortable in my body, so I don't care. I know a lot of girls are [concerned about] height, but it's only brought me good things.
What led to your decision to commit to George Washington?
When I visited GW, I felt very at home and I could see myself there for the next four years. The girls on the team were very sweet to me and they seemed to genuinely like the program and they liked being there. … Also, the coaching staff was very nice and the location of the school is really cool. D.C. is a great city and a great place to go to college, because there are lots of opportunities for jobs. The academics and prestige of the school appealed to me as well. It checked off all the boxes.
Do you know what you want to study?
I'm not too sure; maybe something business-related.
What's it like growing up as one of six girls in your family?
It's definitely fun and I can't imagine it any other way. My sisters are my best friends and I love them. To other people it sounds crazy but for me it's normal. We get along very well and we're very close. They're a great support system and they're the only people who really understand me.
Is it special to play on the team at Cherry Hill East with one of your sisters, Monah?
Yes. Me and Monah are super close—age wise, we're only 13 months apart. It's really fun to have her on the team. I know she has my back 110 percent. We're each other's biggest fans and since we're siblings, we know how to talk to each other. If our coach is telling us something, we can translate it in a way so the other can be more open to it.
Since your mother is originally from St. Lucia, what was it like visiting that country at least once a year growing up?
I think going to St. Lucia has been a great experience. I think traveling in general, just being able to visit other countries and learn about their culture and traditions, is important. It's even more special that it's where my mother is from and we have citizenship too, so we get to connect with another part of us that is not necessarily available in Cherry Hill. Plus, it's a gorgeous island and there's no limit to things to do. Every time we go back we do something new and we have friends there.
What do you like about growing up in South Jersey?
You realize when you visit other places why you love where you grew up. Compared to other places, I like that we have access to a lot of malls and restaurants and different activities. You might not think about that until you go somewhere else and there's nothing to do for 10 miles. We have all of these food options right at our fingertips and sometimes we take that for granted. We also have good school systems and even though school is a grueling process, I know I'm getting a good education.
Who is the funniest person on the volleyball team?
I would say Emily Lass. She's the definition of a team player. She always has a good attitude, is always upbeat and she makes practices that are mundane a fun experience. She's a great person to have on the team and we all appreciate what she brings to the table.

STAR WATCH
Girls Soccer
Amanda Attanasi, Washington Township, sophomore forward: After setting a school record wth 29 goals as a freshman, Attanasi is off to a strong start in her sophomore campaign.


Madie Bee, Haddonfield, senior forward: A four-year starter and Seton Hall commit, Bee entered her senior season with 63 career goals.


Sara Beidleman, Bishop Eustace, senior forward: A Villanova recruit, Beidleman led the Crusaders in scoring last year as they shared the Non-Public A state championship.

Sara Brocious, Eastern, junior back: An all-state third-teamer and all-South Jersey first-teamer last year, Brocious anchors a defense that rarely allows goals.

Alexa Endres, Shawnee, junior midfielder: A playmaker who excels at setting her teammates up for goals, Endres and her twin sister Kiley are both major pieces of Shawnee's offense.


Grace Walter, Rancocas Valley, senior goalie: An all-South Jersey second-team selection as a junior, Walter will continue her career at Rutgers.
Field Hockey
Jessica Hatch, Washington Township, senior midfielder: A four-year starter and two-time member of the all-conference first team, Hatch has high hopes for her senior season.


Kara Heck, Eastern, junior forward: The leading scorer in the state in each of her first two seasons, Heck is once again finding the cage at a staggering pace for the Vikings.

Delaney Lawler, Moorestown, senior mid-fielder: An all-state first-team selection as a junior, Lawler makes an impact all over the field and has committed to Ohio State.

Megan Maynes, Haddonfield, senior goalie: A four-year starter who has committed to Georgetown, Maynes has helped the Bulldawgs win back-to-back state titles.

Julia Patrone, Camden Catholic, senior forward: Now in her second season at Camden Catholic after two at Washington Township, Patrone has been a proven scorer throughout her career.


MJ Schwab, Bishop Eustace, senior back: The centerpiece of the Crusaders' defense, Schwab has been part of three straight sectional championship teams at Eustace.

Erica Solomen, Shawnee, senior forward: Solomen will look to lead the Renegades in scoring for the third year in a row before moving on to UConn.
Girls Tennis
Rebecca Ballier, Glassboro, senior: Ballier repeated as the Gloucester County champion earlier this season and is looking to make an impact in several other tournaments as well.


Caitlin Deffler, Bishop Eustace, senior: Deffler has played first singles for the last three years and is seeking her third straight Camden County title this season.

Pallavi Goculdas, Cherry Hill East, junior: Goculdas returns as the No. 1 singles player for one of the premier programs in the area.


Davica Massaro, Shawnee, senior: Massaro is healthy again and thriving as the Renegades' first singles after battling injuries the last two years.


Renna Mohsen-Breen, Moorestown Friends, junior: One of the most talented players in the state, Mohsen-Breen went 25-1 with her second straight Burlington County title as a sophomore.


Emma Regovich, Moorestown, junior: Regovich, a three-year starter, has moved into the No. 1 singles spot for the Quakers, who are once again shining.

Boys Cross Country
Kieran Burns, Kingsway, senior: Burns looks like a contender in the Group IV sectional and state meets after a terrific junior campaign.

Richie Castaneda, Camden Catholic, senior: The Non-Public South Jersey champion as a junior, Castaneda is primed for a strong finish to his career.


Jack Farmer, Moorestown, senior: After placing seventh in Burlington County last year, Farmer is certainly capable of bringing home the title this fall.

Derek Gess, Haddonfield, senior: Gess had his junior season cut short due to an illness, but should be back with a vengeance for one of the elite programs in the state.
Girls Cross Country
Lauren Krott, Kingsway, senior: With top-three finishes in the sectional, Tri-County Conference and Gloucester County meets last year, Krott set the bar high for her final season.


Kate Rathman, Cherokee, junior: Rathman rose to the front of the pack for Cherokee as a sophomore, taking fifth at sectionals and 10th at states.


Sarah Pierce, Cherry Hill East, senior: The South Jersey Group IV champion two years ago, Pierce finished seventh last year and should be in contention once again.

Katy Storti, Bishop Eustace, senior: Storti will look to cap her amazing career with her fourth straight sectional championship.


Bella Turner, Shawnee, junior: Turner's accomplishments last year included individual titles in the sectional, Olympic Conference and Burlington County races.

Payton Weiner, Haddonfield, sophomore: One of two outstanding sophomores for Haddonfield—joining Allison Colflesh—Weiner will attempt to lead Haddonfield to its ninth consecutive sectional crown.
Girls Volleyball
Melanie Andreou, Clearview, senior middle blocker: Andreou had 58 kills and 176 digs as a junior on her way to all-conference first-team accolades.


Izzy Deal, Washington Township, senior outside hitter: A three-year varsity starter, Deal had 149 kills, 119 digs and 114 service points last fall.
Madison Patton, Cherokee, senior outside hitter: Patton had 103 kills last year to help the Chiefs go 28-1 and reach the Group IV state final.
To read the digital edition of South Jersey Magazine, click
here
.
Published (and copyrighted) in South Jersey Magazine, Volume 15, Issue 7 (October 2018).
For more info on South Jersey Magazine, click
here
.
To subscribe to South Jersey Magazine, click
here
.
To advertise in South Jersey Magazine, click
here
.