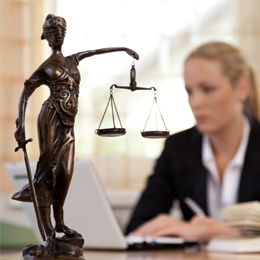 Legal Resource Directory 2018
Your guide to great legal help in South Jersey.
Sklar Law, LLC | Voorhees
CLASS ACTIONS
DeNittis Osefchen Prince | Marlton
CONDOMINIUM/HOA LAW
Law Offices of Paul Leodori, P.C. | Medford | (609) 714-3400
We specialize in representing condominium and homeowner associations relative to collecting maintenance fees through liens, judicial action and otherwise dealing with foreclosure related issues, drafting and enforcing rules and regulations, addressing issues arising from developer transition and otherwise enhancing the quality of life in community associations throughout South Jersey.

DISABILITY
Bross & Frankel | Cherry Hill | (856) 795-8880
DIVORCE & FAMILY LAW
Adinolfi & Packman | Haddonfield | (856) 428-8334
Burnham Law Group
| Marlton | (856) 751-5505
Founded in 1994, we have successfully handled thousands of cases for clients. Our dedicated and responsive attorneys have a broad range of experience in divorce and family law.


bumhamlawgroup.com



Charny, Karpousis, Altieri & Donoian, PA | Marlton | (856) 574-4343
Charny Karpousis Altieri & Donoian, PA, is a Southern New Jersey based law firm with a significant experience in divorce and family law cases. The firm provides assertive and efficient representation in a wide range of family law matters, including divorce, custody disputes, domestic violence, prenuptial agreements, adoptions, mediations, and child support disputes.


charnylaw.com



Davis & Mendelson LLC | Voorhees | (856) 627-0100
Howard Mendelson is a South Jersey litigator and mediator, with over 30 years of experience, specializing in family law, education law and community association law.


camdencountymediation.com




Graziano & Flynn | Cherry Hill | (856) 351-5254
Kerstetter Law | Haddon Heights | (856) 942-1222
Kerstetter Law, LLC is a law firm located in Haddon Heights, New Jersey specializing in legal matters involving families. Divorce, custody, alimony, child support, spousal support, restraining orders, modification and enforcement of orders involving any of these items, military family law, wills, trusts, estate planning and management, powers of attorney, relocation, and matters involving DCPP are handled by our attorneys every day. At Kerstetter Law, our focus is on reasonable, timely, cost-effective solutions that move our clients forward. Advocates for children and victims of domestic violence, the attorneys at Kerstetter Law are driven by care for our clients.
At Martone Law we are aggressive but compassionate advocates with the experience necessary to quickly, effectively, and affordably represent you in all areas of family law.

Morgenstern & Rochester | Cherry Hill

Musulin Law Firm | Mt. Holly | (609) 267-0070
Sherman Silverstein | Moorestown | (856) 662-0700
Sherman Silverstein has developed a prominent presence in the family law and divorce arena. We are recognized for combining highly personalized, compassionate, and expert representation of our clients with tenacious advocacy of their rights. We have built our success on the fundamental recognition that family law issues are complex. Our job is to guide our clients through the labyrinth and help them gain the stability and certainty they need to move forward with their lives.
sskrplaw.com
Stolfe Zeigler | Toms River | (732) 585-1651

Stolfe Zeigler Family Law Group is extending their influence in South Jersey and bringing their expertise in complex, high-end divorce cases to the area.


szfamilylawfirm.com




EDLER LAW
Bookbinder Law | Marlton

Fendrick & Morgan LLC | Voorhees


Rothkoff Law Group | Cherry Hill

FULL SERVICE LAW FIRM

Archer & Greiner, PC | Serving NJ, PA, NY, DE | (856) 795-2121
Archer & Greiner is a full service, regional law firm with a reputation for providing the highest quality, result-driven legal services to corporate and individual clients. One of the largest law firms in the Delaware Valley and among the five largest in New Jersey, Archer & Greiner serves businesses and individuals throughout the region. With a network of regional offices, the firm has more than 175 lawyers practicing in all major legal disciplines including corporate, employment, business litigation, real estate, family and estates & trusts.
Capehart Scatchard | Mount Laurel | (856) 234-6800
Established in 1876, Capehart Scatchard is a full-service, diversified law firm serving large and small businesses, public entities, non-profit organizations, academic institutions, governments and individuals.
capehart.com


Law Offices of Posternock Appell | Moorestown
IMMIGRATION LAW
The Law Offices of Manuela M. Morais | Moorestown | (856) 222-0130
Morais and her experienced associates provide solutions to varied complex immigration & nationality law issues faced by domestic and foreign companies in the U.S.
moraislaw.com
PERSONAL INJURY LAW
Andres & Berger | Haddonfield

Karbasian Law | Cherry Hill

Malamut & Associates | Cherry Hill


Published (and copyrighted) in South Jersey Magazine, Volume 15, Issue 4 (July 2018).
For more info on South Jersey Magazine, click here.
To subscribe to South Jersey Magazine, click here.
To advertise in South Jersey Magazine, click here.