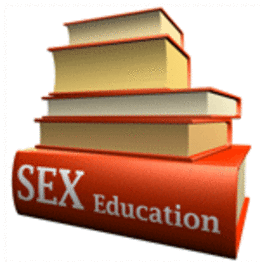 Sex Ed
Teacher-student relations have long made headlines, yet the number of cases in South Jersey seems only to increase. Are we doing enough to keep our children safe?
Something is wrong in South Jersey's schools.
It can't be denied; every few months, another example screams from the newspaper headlines. The band director in Bordentown who allegedly sexually assaulted a student. The substitute teacher from Delran who was accused of having sex with a 14-year-old boy. The Seneca teacher who was arrested for reported sexual contact with a female student inside the high school. The music teacher who allegedly had sex with a 17-year-old in his Glassboro home. The Glassboro health teacher and field hockey coach who reportedly had an affair with her 17-year-old-female student at Kingsway Regional High School.
In New Jersey, 31 educators lost their teaching certificates in the 2009-10 school year for sex-related convictions or misconduct, (out of nearly 113,000 certified teachers working in the state). The seminal study on the subject, commissioned as part of No Child Left Behind in 2001, found that one in five girls and one in 10 boys will be sexually abused at some point in their academic careers. Depending on who you ask, those figures are either gross inflations or severe underestimations.
What we know about these teachers and their victims is plenty scary. We know that some abused students are scarred for life, coping with aftereffects ranging from sexual dysfunction to debilitating emotional trauma, multiple personality disorder or post-traumatic stress disorder. We know the abused bear the guilt and suppress memories for decades. We know that the average age of an abused child is 9. "The younger the child, the more severe the trauma," says Vince Capone, a licensed social worker and co-founder of Cherry Hill's Tomorrow Counseling Services. He says other lasting effects include inadequate social skills, distrust of adults and the opposite sex, early promiscuity and, he adds, "anxiety, depression, suicide."
But it's just as scary how much we don't know.
We don't know who these teachers are at first glance, because they don't fit the common notion of a predator. "It's not some slimy, skanky person," says Valerie Reicheg of Princeton, a board member of the national group Stop Educator Sexual Abuse, Misconduct and Exploitation (SESAME). "They are very well-liked, very popular, very well-respected. They have great rapport with a lot of people. It's almost the opposite of what you think."
And we don't know how often schools stifle allegations of sexual misconduct and simply force a teacher to leave—a practice known as "passing the trash." One expert estimated that the average predator teaches in three schools, and sexually abuses dozens of students, before being caught. "I know that has happened [in this region]," says one South Jersey teacher who wishes to remain anonymous. "It's cowardice. Who are you really protecting there? You're protecting your administrative job, or your reputation."
The cases that have come to light, though, have painted a vivid picture.
There's Glassboro's Bryan Broughton, a high school music teacher who has entered a guilty plea to charges of having consensual intercourse with a 17-year-old student, and will be sentenced in December. Or Eric L. Johansen Jr., the Seneca High School teacher charged with third-degree, aggravated sexual assault on a student. There's Francisco Planas-Borgstrom, the popular Bordentown Regional High School band director who was charged with sexual assault and maintaining an improper relationship with a student. And there's Angela Stellwag, the Delran substitute teacher accused of having sex with a 14-year-old boy.
Of course, before the cases came to light, these offenders were called something else: Mr. Planas-Borgstrom and Ms. Stellwag. Mr. Johansen and Mr. Broughton. They were supposed to be helping students navigate academic and social challenges; instead, they took advantage of them.
How does this happen in the first place? Teachers, like most sexual abusers, "groom" their subjects and build up their relationships. The idea of the sexual predator lurking in the night—or, in these times, on the Internet—is misleading. "In roughly 90 percent of the cases, the perpetrator is somebody known and trusted by the victim and the family," says Rush Russell, executive director of Prevent Child Abuse New Jersey.
Often, he says, interactions start out with subtle compliments; gradually, comments grow more sexual in nature. A child may come to see the predator as a friend or confidante; a teenager may feel there's a romantic relationship. Rarely are they physically forced into these sexual encounters, says Dr. Martin Finkel of the CARES Institute, a child abuse treatment center in Camden. "We hear sexual assault and rape all the time," says Finkel, one of the national pioneers of medical diagnosis for child sexual abuse, "but very few children are sexually assaulted or raped.… Those individuals don't intend to harm the child physically, because they want to develop the relationship, and they want that relationship to continue over time."
Students may be afraid to end the relationship, or to deal with the consequences of coming forward. Take the case of Erica Umosella, a 28-year-old physical education teacher who allegedly became involved in an affair with a senior girl from her field hockey team, who was also a student in her health class at Kingsway Regional High School. Reportedly, the two carried on a consensual relationship for a month at Umosella's apartment before the case came to light. Nearly as alarming were the reports in 2007 of witness tampering by the school's head field hockey coach, who allegedly pushed the student to withdraw her statements admitting the relationship.
For male victims, the stigma can be even greater. There's also a common double standard that views female predators as more acceptable. "That's probably the most unreported sexual offense in the schools," says Capone, of Cherry Hill's Tomorrow Counseling.
In October of 2009, such a case came to light in our region. Donna Goebel, a 45-year-old former teacher's aide from Westampton, was sentenced to prison for five years for having sex with a 16-year-old male student. On her release, she will be supervised for the rest of her life under Megan's Law.
It can also be more difficult for male students to cope. "Men will not discuss when they've been sexually, inappropriately touched," says Darian Rogers, who leads the HOPES support group serving Burlington and Camden counties.
Despite all the cases in our recent history, experts say recent laws have put New Jersey ahead of other states in combating this issue. The law is simple in New Jersey: If you suspect sexual abuse, you must report it. All calls to the state's child abuse hotline are anonymous, and reporters are protected from liability as long as they act in "good faith." (National legislation in the works, called the Student Protection Act, would institute similar laws across the country).
Even more significantly, a revised state memorandum in 2007 formalized the investigation process, requiring school officials to report possible abuse to both local law enforcement and the state's Division of Youth and Family Services (DYFS). In particular, Burlington County hosts annual policy review workshops with county prosecutors and district superintendents.
Because of those procedures, Burlington County Prosecutor Robert Bernardi believes the practice of "passing the trash" has ceased. "I think that's the exception rather than the rule now. But it has occurred in the past," he admits. "Through the education, training and the discussions about the memorandum of agreement, I can frankly now say that hasn't occurred in the past several years."
Public awareness about student sexual abuse is light-years ahead of where it was decades ago. State and county laws now mandate school investigations of any reports. Therapists and medical professionals are also well versed in the proper treatment of young victims. "Twenty years ago, I can tell you, there was no research on how to effectively help a child overcome sexual abuse," says Dr. Esther Deblinger of the CARES Institute.
Schools should be the proud of the strides they've made in handling this blight. And yet, out of more than a dozen schools contacted by South Jersey Magazine, only three responded. Of those, we spoke with just one school with a publicized incident in the last five years: the Lenape Regional High School District, which saw two of its teachers arrested in separate instances in less than two months in the early part of 2009. A spokesman was happy to discuss the district's sexual abuse policies and proactive measures. But when pressed about those specific cases, the representative replied, "We're not going to revisit those issues."
All told, DYFS received 160 allegations of abuse in New Jersey schools in 2008 (up from 120 the previous year); it does not track how many of those allegations were substantiated or led to arrests or dismissals.
The truth is, teachers with ill-intent slip in through the cracks, despite the best efforts of schools. Even with multiple interviews, mandated criminal background checks and clearance through state and federal databases, it happens. Schools' best hope of catching such individuals before they're hired is "communicating with the districts where teachers have come [from]," says Irene Afek, the affirmative action officer for the Voorhees School District.
School districts are also working to train their employees to recognize and act on signs of sexual abuse. The Lenape Regional High School District does have a number of training procedures in place to help identify sexually predatory behaviors, and the school's policies are included in the student handbook, which is sent to parents. Students discuss the topic in health or physical education classes annually, and the school builds a lesson plan around it. "The students go through the same exact training that our [teachers] go through, but only in a student-directed way," says Carol Birnbohm, the district's assistant superintendent.
Yet, despite all that effort, sexual abuse does go unreported. While the state's abuse hotline is anonymous, the memorandum states, "school staff may not be entitled to anonymity for these reports." And teachers, like other close-knit groups of workers, are hesitant to speak out. According to one local teacher, schools sometimes turn a blind eye. "There are times when I think something's abusive, and I report it, and nothing happens," he says.
So what can we do to make this problem stop? A federal mandate could streamline the laws into a single national standard. States could implement severe consequences for cases of passing the trash. Training can be significantly expanded beyond the often-cursory offerings seen today. "It seems more like a reaction [with schools]," Reicheg says. "If a district has a problem, maybe they'll have some training. But we need it to be proactive."
That's the only way to preemptively catch the bad ones. Because the truth is, if a teacher with a history of sexual abuse walks in through the front door, it's already too late.
Close to Home
What if you think you're child is being abused at school?
Something's off. As a parent, you just know. Your child's mood suddenly shifts. Perhaps she's simply not talking as much. Maybe her grades start to plummet. Something's wrong. And as a good parent, you want to find out what it is.
But if the signs point to your child being a victim of sexual abuse, you need to tread carefully. Getting her to admit the abuse is not absolutely essential. "It is not [parents'] job to substantiate abuse," says SESAME president Terri Miller. "It is their job to report it [to the school and police]. And that's what most mandated reporting laws state."
However, it is natural to want to find out more. And because sexual abusers will often threaten bodily harm to a child if anyone else finds out, "a parent should first off relieve that burden from that child," says Vince Capone, a Cherry Hill-based licensed social worker. "Once you do that, talking to the child is a lot easier, and you don't have to force things out of them." Immediately getting your child professional counseling is also an important step to prevent future problems.
What other signs should a parent look for? Changes in behavior; fear toward the teacher; or acting out sexual behavior with classmates are all indicators. And if a child is spending an inordinate amount of time with a teacher, a parent should be a little cautious. Group outings, after all, are far safer than one-on-one interactions. "So maybe the parents drop in unannounced," suggests Rush Russell of Prevent Child Abuse New Jersey. "Maybe they make sure the organization has a way of checking on backgrounds. They talk to their child after they come home from an event to check their mood."
Published (and copyrighted) in South Jersey Magazine, Volume 7, Issue 8 (November, 2010).
For more info on South Jersey Magazine, click here.
To subscribe to South Jersey Magazine, click here.
To advertise in South Jersey Magazine, click here.