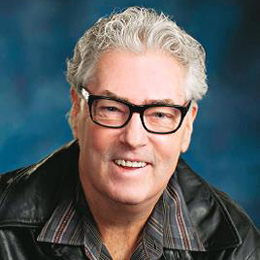 Finally!
On Dec. 15, I had a decision to make.
On Dec. 15, I had a decision to make. Joe Conklin and I always have a guest emcee for our Two Funny Philly Guys extravaganzas and the show was scheduled for the Broadway Theatre in Pitman on Feb. 10. However, for advertising purposes, I had to nail down the emcee by this December date.
We had used NFL Hall of Famer Ray Didinger before and the crowd always loved him. So his name was in the mix. The Eagles were 11-2 on Dec. 15 and talk of the Super Bowl was in the air. But the Eagles had just lost Carson Wentz for the season.
I kept looking at that Feb. 10 date and realized that would be the first Saturday after Super Bowl LII. What if a miracle happened and the Birds still managed to get to Minnesota and win the stinkin' thing? Wouldn't it be wild if Ray was the emcee that night?
On the other hand, if the Eagles collapsed, the show might be better off having an emcee that wasn't so tied to the Birds. I rolled the dice. I booked Ray and the night exceeded my wildest dreams. When Ray got introduced the ovation was deafening and went on for a minute and a half, and if you don't believe that sounds that long, give the ovation a listen at BigDaddyGraham.com.
So let's review. The game was awesome. The fact that I was the first full-time host on 94WIP after the game was an honor. The parade was every bit as memorable as we dreamt it would be. Jason Kelce's speech was one for the ages. But it was the truly genuine and heartwarming standing ovation that Ray Didinger received that Saturday night that I will always remember the most.
Here's more from South Jersey residents who were either at the game, the parade, or both!
GERALD WEBB
Gerald is from Sicklerille. He had a successful mobile disc jockey business called "Party Time" that performed at weddings and private parties. He did a private party for Sammy Hagar on the Camden Riverfront and Sammy made him an offer to join him on the road, which he did, leaving everything behind. A year and a half later, he decided to become an actor and he hasn't stopped working yet.
"The hardest thing for me to leave behind was my Eagles season tickets. I'm one of those 'bleed green' guys," he says. Gerald has a buddy who works in an NFL front office, so Gerald was offered a free ticket to Gerald Webb with JB Smoove who plays "Leon" on Curb Your Enthusiasm at a pre-game Super Bowl party. the Super Bowl. Free! But he had a decision to make.
"I was so confident that the Birds were going to win, that I contemplated not going to the game, and coming home for the parade. I couldn't do both. But a free ticket?! That's an easy decision." He found a room 20 miles outside the city, Ubered himself around and had a blast witnessing, in my opinion, the Greatest Football Game of All Time.
CATHY AND JEFF WEATHERBY
The Weatherbys' tickets, however, were decidedly not free. They were offered ticket packages through Jeff's company, but they were ridiculously expensive. Cathy Weatherby with 6ABC's Jamie Apody If the Mantua residents and longtime Eagles season ticket holders were to go to the game, a lifelong dream, they would not be able to pay for one year of their son Conner's high school tuition.
"So he misses senior year, no big deal," Cathy decided. "I'm sure college admissions bigwigs will understand that we're talking the Eagles and the Super Bowl here."
I'm sure they're joking, but who knows? They ended up meeting Brian Westbrook, just about every media head on Radio Row, and had dinner in the same restaurant with Carson Wentz on Saturday.
"We'd do it all again in a heartbeat. It was the most exciting trip ever," says Jeff. "I hope they go to the Super Bowl next year." Not sure if Conner, or their other two kids, Ryan and Sean, feel the same.
THE SETTARS
Pat and Mike, who haven't missed a game in 17 years, grew up in Gloucester City and are now Mullica Hill residents. I have traveled to London, Paris, Rome and Camden, and everywhere I vacation, other tourists, no matter what part of the world they're from, will always ask me the same question when they find out I'm from America. "Oh, I guess you know Pat Settar?" So of course the entire family was at the parade.
Mike explains, "We were expecting a nightmare of a journey, but we took the PATCO from the Ferry Avenue station, and had our standing spot on Broad Street by 8:30 a.m. The whole trip took about a half hour. We just got lucky. We saw every player and every coach and then walked up the Parkway and caught all the speeches. A day we'll never forget."
JAMESON & LUCY
My daughter Keely's twins were born on Aug. 9, 2017 and if ever a picture told a thousand words, this is the one. See you at next year's parade!
Published (and copyrighted) in South Jersey Magazine, Volume 14, Issue 12 (March 2018).
For more info on South Jersey Magazine, click here.
To subscribe to South Jersey Magazine, click here.
To advertise in South Jersey Magazine, click here.