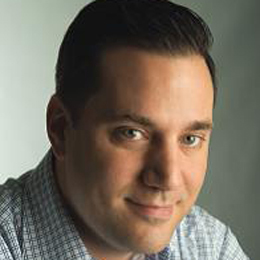 Counting Down the Days
Editor's Note
Wow, just like that another year is about to come to an end. It seems like every December we inevitably say how fast time flies—though as the father of a 20-monthold who operates occasionally on minimal sleep, there were instances during these past 12 months when I felt like time was standing still—and it really puts things into perspective in terms of reflecting on all that has transpired in our lives.
Personally, that has meant watching my young son Cole grow right before my eyes. Born almost seven weeks early and weighing just over 4 pounds, to see him now thriving as a toddler has been the ultimate blessing.
Professionally, I've witnessed this magazine grow as well. Thanks to a devoted and enthusiastic staff that extends beyond my extremely talented group of editors and writers, this publication has taken on a new life. Our content is engaging, interesting and emblematic of the time and effort put into each story and the overall look and feel has tremendous style and sophistication.
So to help close out 2017 the right way, we decided to go big and that all starts with our cover star Brooke Shields. The famed actress spoke to us about her latest TV and film roles, being a mother and her time at Princeton. For someone who has been in the spotlight since a young girl, she continues to handle herself with style and grace that only further solidifies why she has become an icon and inspiration to young women for decades.
This month also includes our quest to find the best sandwiches in South Jersey. From hoagies (never a sub, and please, never a hero) to chicken cutlets to cheesesteaks to pulled pork, we feasted on so many handcrafted delectable offerings, it was hard to narrow down the choices to just 32. Grab a drink, some napkins and turn to page 44 to whet your appetite.
To further end the year with a bang, this issue is packed with other great reads like our annual holiday movie preview courtesy of KYW film critic Bill Wine, a look at the I-295, I-76 and Route 42 interchange construction project, an interview with a Cherry Hill native turned Hollywood television writer and a closer look at how virtual reality technology could have a lasting impact for generations to come.
Here's to another great year and hopes of spending even more time together in 2018. Happy Holidays.
Kind Regards,
Peter J. Proko
Editor-in-Chief