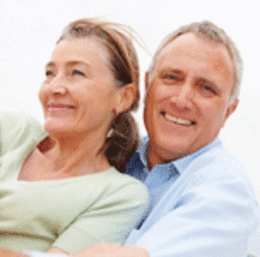 The New 55 Guide
…Special Advertising Section from the pages of South Jersey Magazine…
Our fifties might be the new forties when it comes to how we feel about ourselves these days, but let's be honest. With all that we've lived through by now, we're wise enough to know that certain things need our constant attention. On these pages, our experts offer their thoughts on how you can keep the "golden" in your Golden Years. Whether it's to do with your health, finances, living arrangements or appearance, or even your security and mobility, our experts are here to help.
Accessibility and Mobility
What automotive options exist for individuals with mobility concerns?
Never before have so many options been available to individuals with disabilities. Major auto makers like Chrysler, Toyota, and Honda work closely with handicap modifiers to create state-of-the-art accessible transportation solutions for those in wheelchairs. In addition, dozens of possibilities exist for ambulatory folks who may require a little assistance getting around. Automobiles equipped with power-turning seats and lifts can assure independence for individuals coping with reduced mobility.
Susan Locklear
Accessible Vans & Mobility LLC
Cinnaminson
(877) 222-4576
avm-vans.com
Health and Wellness
What lasers can help me look younger?
Titan is a skin treatment device which causes collagen contraction and stimulates new collagen production. It improves skin tone around the jaw-line, chin, neck, stomach, arms and legs. Titan lightly heats the dermis deep beneath your skin's surface and tightens up loose, lax skin with no down time. Initially 1-3 sessions, spaced one month apart, with maintenance sessions done once every 2 years, is the optimal way to go.
How can I get rid of sun damage?
There are a few options. The first is using a prescription strength bleaching cream combined with Retin-A to increase the penetration of the bleaching cream. The second is doing multiple chemical peels. A third option is using a laser device called intense pulsed light (IPL). The light gets absorbed by the spots which darken over 24-48 hours then slowly flake off over the following 5-10 days. There is minimal down time and you can cover it up with make-up. Finally, use sun protection!
Dr. Anu Momi
Anu Medical Spa
Voorhees
(856) 809-0909
anumedicalspa.com
I know Lasik Surgery has been around for a while, have there been any improvements to this procedure?
Yes, in the past, LASIK was performed using a stainless steel blade to make the LASIK flap. Many doctors today still employ this technique. At Burlington County Eye Physicians, Dr. Scimeca has been making the LASIK flap utilizing a special laser with a technique called Intralase. The LASIK flap is created entirely with a laser in a more precise manner that can be accomplished with a blade.
Dr. Scimeca also employs Custom Wavefront laser technology. Like a fingerprint or a snowflake, each person's eye is unique. With Wavefront Lasik it is now possible to treat each individual eye for its unique imperfections, enabling many patients to achieve a quality of vision better than 20/20. Wavefront "Custom" LASIK technology allows Dr. Scimeca to create a pre-operative 3D detailed map, or "fingerprint" of your entire optical system that measures imperfections in your vision with 25 times more accuracy than standard measurements for glasses and contacts.
Burlington County Eye Physicians
Gregory H. Scimeca, MD
Moorestown
(856) 235-2448
bceye.com
I understand there's a test to see if I carry a breast cancer gene, and if so, I can have a total mastectomy. Is this true?
Yes, there is a test for hereditary breast and ovarian cancer. The genes that increase the risk for these cancers are BRCA1 and BRCA2. Only about 10% of breast cancer is due to change in these genes, so not everyone needs testing. If a woman carries a change in one of these genes, she has a lifetime risk of up to 87% for breast cancer and one possible intervention is preventive mastectomy. There are also other options for women who test positive, and it is the job of the genetic counselor to inform patients of all their options.
- Dana F. Clark
How much pain is associated with varicose vein treatment? Are they hereditary?
While there is clearly a hereditary component to some varicose veins, not all are the result of genes. There is a hereditary pre-disposition to the development of varicose veins which can then be further exacerbated by other risk factors such as excess weight, damaged vein valves, etc. Varicose vein treatment is not particularly painful. Some procedures require local anesthesia, which means a few injections. But that's about as bad as it gets.
- James B. Alexander, MD, FACS
What exercises can help deal with the stress incontinence that comes with menopause?
Kegel exercises are the best form of exercise to help with stress incontinence. The key is making sure you do them correctly. One way to test this out is to see if you can stop your urine mid-stream. Do not do this as a way to exercise, but only to see if you are contracting the right muscles. If so, regular repetitions at least 3 times a day is recommended. If you don't think you are doing them correctly, a few visits with a physical therapist specializing in these problems can be of great help.
- Adam Holzberg, DO
Cooper University Hospital
Serving South Jersey
1-800-8-COOPER
cooperhealth.org
Is a loss of function a normal part of aging?
No! A decline in function such as a limited ability to walk safely and efficiently, difficulty rising out of a chair or being unable to bathe or dress one's self is not a normal part of aging. Many people presume that it is and don't address it. This causes unnecessary and premature dependence. As we age we must cope with the unfortunate illnesses and subsequent challenges that life throws our way. But loss of ability to do many of the things we once did is not a normal consequence of aging. Loss of function is often not addressed with the urgency that it truly deserves. Any elderly person who suffers a loss in a functional activity that alters the quality of his or her life, or a caregiver's life, no matter how large or small, should be immediately examined by a physician and a physical therapist trained in geriatrics.
Why should it be addressed urgently?
When you are 85 and you have such general weakness, loss of stamina and unsteady balance that you cannot confidently walk to the kitchen or bathroom without feeling that you may fall or become injured, I would say that is urgent. Our elderly often under report their weaknesses and functional deficits in fear that reporting them may result in more drastic modifications in lifestyle. A proactive approach to functional wellness is the key to healthy aging.
Does my mom have to be sick to qualify for therapies?
No, she doesn't. There is a misconception associated with the word rehabilitation and therefore physical therapy. It infers that one must be acutely ill or affected by a disease in order to be eligible to receive care. Often this is the case, but in the spirit of excellent proactive healthcare one does not have to wait to fall and suffer a hip fracture or not be able to bathe or dress to qualify for therapies.
Weakness, loss of balance, poor coordination, and difficulty walking, bathing, dressing, speaking or swallowing are impairments that often manifest secondary to a chronic condition or disease. We're living longer lives thanks to modern medicine, but despite the excellent medical management of many chronic conditions our elderly are still slowly losing their necessary functional abilities they need to survive. It doesn't have to be that way.
Tim Fox, PT, DPT, GCS
Fox Rehabilitation
Cherry Hill
(877) 407-342
foxrehab.org
My breasts are beginning to droop, is there a procedure to restore them to that youthful appearance I had years ago?
Yes, it is called a mastopexy or breast lift procedure. As women age their breasts tend to become ptotic (droopy). Breast lift surgery will not only lift, but also reshape a women's breast to give them a more youthful appearance. This procedure will remove excess breast skin and reduce the size of the nipple areola complex. This surgery can improve both the physical and emotional well being of a woman.
As I age, I am seeing more wrinkles and drooping on my face, is there an alternative to doing fillers?
Yes, a face lift or rhytidectomy, is a surgical procedure used to correct sagging jowls, reduce facial wrinkles, eliminate signs of aging, and improve the overall appearance of the face and jaw area. There are many factors when considering face lift surgery. During a consultation, I like to discuss with my clients what the reasonable expectations are for the face lift results, depending upon the facial bone structure, degree of skin elasticity and the specific problems to be addresses by the face lift procedure.
Brett Garber, MD
Garber Plastic Surgery
Voorhees
(856) 616-9200
garberplasticsurgery.com
What can older adults do to keep their mind sharp?
Research has shown that the brain is like any other muscle and by exercising it regularly, it will keep your memory and motor skills sharp. The Saltzman Foundation Life Long Learning Institute at the Katz JCC, is the perfect place to exercise your mind. Over 30 classes are offered each semester with classes ranging from knitting, Mah Jongg and canasta to more scholarly classes including The American Economy, Film Appreciation, Current Events and Opera. No homework, no tests, no papers, just the joy of learning.
Sharon Siegel
Katz JCC
Cherry Hill
(856) 424-4444
katzjcc.org
Is walking 3 times a week sufficient for me to maintain good health?
Walking is very good cardiovascular exercise. However, as we age, it is important to slow down muscle loss and increase flexibility, mental awareness and increase metabolism. This can be accomplished by doing weight bearing exercise 2 to 3 times per week.
Do mature adults require a Personal Trainer?
With a Personal Trainer, safety issues are minimized and results are maximized because the personal trainer makes certain proper form is used with each exercise and will establish the order muscles are to be trained and will monitor the progress attained.
Anthony Capozzoli
Smart Bodies Personal Fitness Center
Marlton
(856) 983-2625
smartbodiesfitness.com
Is there a positive side to aging?
Let's face it: who likes to age? Our face wrinkles, our chins sag, our muscles ache more easily, and our middle sections expand more and more each year. Is there a bright side to aging? The answer is YES! The key is to focus on the positive aspects of growing older. We're wiser, more confident, more able to take things in stride, and we definitely know ourselves better. So don't waste time fretting about being older—celebrate!
As we age, who typically needs more care—men or women?
The need for assistance with everyday activities (including eating, dressing, bathing, toileting, and continence) increases as we age for both men and women, but according to the U.S. Census Bureau, women are more likely to need assistance than men. Women typically live longer and have higher rates of disability and chronic health problems. After years of caring for others, it's unfortunate that long-term care is something few women adequately plan for, and something they will likely desperately need.
Nora de Cárdenas & Rudy Tervooren
Visiting Angels of Central Burlington & Mercer Counties
(609) 883-8188
visitingangels.com/burling-mercer
Dry Cleaning Services
What is the easiest, most convenient way to get my clothes dry cleaned?
Dropping clothes off at the dry cleaners and then picking them up days later can be somewhat of a hassle. Cherry Hill 70 Cleaners offers a pick-up and delivery service. This type of service will bring convenience and quality to your home or office. This may be particularly helpful to those who find themselves house bound or no longer able to drive.
For an individual with sensitive skin, what is the best solution for dry cleaning?
The best solution would be to find an eco-friendly dry cleaning service that offers a non-allergic, non-toxic, and biodegradable cleaning method. This cleaning method, which Cherry Hill 70 Cleaners uses exclusively, is also very gentle on fabrics, making the garment feel smoother on the skin.
Tom Ro
Cherry Hill 70 Cleaners
Cherry Hill
(856) 283-7121
cherryhill70cleaners.com
Employment
I have to take time off to help care for my ailing parent. Will that put my job in jeopardy?
Employees in their mid-fifties often find they are care-givers to not only their children, but to their parents as well. The Family and Medical Leave Act (FMLA) and the New Jersey Family Leave Act (NJFLA), both of which apply to all employers that employ at least 50 employees, provide for up to 12 weeks of unpaid leave in any 12 month (FMLA) or 24 month (NJFLA) period for, among other things, the employee to care for an immediate family member (parent or step-parent under the FMLA and parent, step-parent or parent-in-law under the NJFLA) who has a serious medical condition.
During the leave the employer must continue to provide health insurance to the employee. More importantly, an employee who returns to work at the end of the 12 week period must be returned to the same or a substantially similar job as that held prior to the leave.
What protection do I have if my employer has less than 50 employees?
The Americans With Disabilities Act (ADA), which applies to employers who employ at least 15 employees, prohibits discrimination against an employee who has a relationship or association with someone with a disability. If an employee is denied time off or is treated differently because his or her parent is disabled, that employee may have a claim under the ADA.
Jennifer Myers Chalal, Esq. &
Nancy Abrams, Esq.
Spector Gadon & Rosen P.C.
Moorestown
(856) 778-8100
lawsgr.com
Financial Planning
What can you do to make sure you have sufficient income in retirement?
Taking a look at your Social Security options is a great place to start. There are several strategies that people nearing or entering retirement can employ to get more out of Social Security than they thought they could. Have a financial advisor go through the options with you. While you're there, have your advisor design a retirement income plan. There are many options available that could provide you with lifetime income.
Should you convert your term life insurance policy to a permanent policy?
Many people buy term life insurance policies to provide coverage during their working years. The intended use was likely to replace income for a period of time and to cover major debts. If you have a term policy that you are still able to convert, think about your current priorities. If your new concerns include estate planning, leaving assets to children or grandchildren, or charitable bequests, that policy might still be very useful to you.
Rick Clifford, CLU, ChFC, CFP
DVFG Advisors, LLP
Mount Laurel
(856) 446-2297
dvfgadvisors.com
How can a financial planner help families to save for their retirement with the economy the way it is right now?
A planner can help a family identify areas where cashflow and existing investments can be more efficiently applied to improve long term savings and/or improve long term investment returns. What are some ways that grandparents can help their grandchildren go to college and maybe get a tax advantage?
A 529 plan can be an excellent way for grandparents to contribute to a grandchild's college education, while simultaneously paring down their own estate. Contributions to a 529 plan grow tax deferred, and withdrawals used for the beneficiary's qualified education expenses are completely tax free at the state and federal level. In addition grandparents can pay certain college expenses directly for their grandchildren which will not be subject to gift tax limitations.
With the cost of healthcare so high, what are the options to help pay for healthcare or for assisted living?
Long-term care is often considered expensive, but it is far less than the cost of being self-insured. Although Medicaid does cover some of the costs of long-term care, it has strict financial eligibility requirements and you would have to exhaust a large portion of your life savings to become eligible for it. And since HMOs, Medicare, and Medigap don't pay for most long-term care expenses, you're going to need to find alternative ways to pay for long-term care on your own. One option you have is to purchase a long-term care insurance policy.
Should I be considering a Roth IRA?
A Roth IRA is potentially a valuable retirement resource, especially for conversions before year-end. Not only are qualified withdrawals tax free, Roth IRA distributions also do not impact the taxability of Social Security. In addition, Roth accounts pass to beneficiaries tax free and are not subject to RMD withdrawals. There is a special deferral rule for 2010 conversions only. There are income limits that affect eligibility for a Roth IRA, so be sure to talk this option over with your advisor.
Theodore R. Massaro CLU, AEP, ChFC
M Financial Planning Services Inc.
Marlton
(856) 810-7701
mfinancialplanningservices.com
Housing
What are 55+ house-seekers looking for in a new home?
Well, first of all, that "new" home might be the home they already have. Many clients come to the conclusion that they like their location and don't want to move away from friends and family, so they choose to stay where they are. In the past few years, we've done some major renovations which have resulted in homes that look and feel new. Typically, these projects involve opening up the floorplan for easier entertaining. Plus high quality, low-maintenance materials like brick, granite, marble, ceramic, stainless steel, hardwood flooring, and maintenance-free windows. And high on the wish list is a master suite with more closet space and a large bath with high end finishes and fixtures.
Our experience with these buyers is that they know what they like, and what they don't. They've probably owned a few homes already, and now they want to do things their way. That's why the townhomes we're building in Moorestown have been left unfinished inside. Buyers are free to design the interior space to fit their lifestyle and tastes.
Paul Canton
Canton Custom Homes
Moorestown
(856) 235-7582
cantoncustomhomes.com
We are now ready to downsize; what rights would we give up if we moved to a condominium or homeowner's association community?
While all property owners have rights, these rights are limited when you live in a planned real estate community. You give up the unfettered use of your property in exchange for the confidence of knowing that the value of your property and safety of your community will be safeguarded by an association. In order to get these benefits, property owners need to accept the fact that their rights will be somewhat limited. They have to follow the rules outlined in master deed restrictions and declarations. They can't simply do anything they want with their property. Disputes can arise between an association and members over their respective rights. Our law firm can help resolve and/or litigate these disputes. We offer guidance to associations and association members; we make sure that all concerned comply with the community's governing documents and applicable New Jersey law.
Howard Mendelson, Esq.
Davis & Mendelson
Voorhees
(856) 627-0100
camdencountymediation.com
In today's changing real estate market, what options are there for those over 55 looking to sell their present home?
Many are not looking to purchase a smaller home, because even a smaller home has the same responsibilities: lawn, snow removal, roof repairs, and taxes. As we get older, we realize we don't have the need for the large four- bedroom house, and we look for an easier lifestyle. For this reason, renting is a wonderful option. At the Weston Club, you can rent a spacious apartment without an entrance fee or buy in, allowing you to keep your hard earned nest egg. Renting gives you the freedom from all the stress of home ownership. You no longer worry about repairs or lawn work—the maintenance department takes care of everything! The Weston Club also offers many activities scheduled throughout the day, such as exercise, aquasize and craft classes, card groups, trips to casinos, theatres, museums and so much more. Now more than ever, renting in a 55+ community is a great way to spend your golden years.
LuAnne Siwiec
The Weston Club at Sagemore
Marlton
(856) 988-7575
davisenterprises.com
Why is now the right time to sell your home for the relaxing lifestyle of a 55+ community?
With today's market, it seems as if achieving your dream of a simpler life is unattainable. This isn't so. Many communities are adapting to the changing real estate market, offering new construction homes at great prices.
There is also a lifestyle change that happens when you're in a 55+ Community. Relationships are built; you enjoy your time with friends and family and are no longer a slave to the yard work every weekend!
Wyngate at Medford offers new construction homes in a convenient location for the discerning homeowner looking for that care-free, relaxing lifestyle.
Bob Meyer
Wyngate at Medford, a Bob Meyer Community
Medford
(609) 654-4030
bobmeyer.com
Imaging Testing
I am confused about MRI Scanners. What is important?
Tesla is a measure of the strength of the magnet. The higher the Tesla the more detailed the image that can be obtained. SJRA uses only 3.0 and 1.5 Tesla magnets. Traditional open magnets have field strengths as low as .2 Tesla. The higher the field strength the faster the study can be completed. Less table time, less motion, better images.
When do I need a 3 Tesla scanner, vs. a 1.5 Tesla scanner?
A good rule of thumb is the smaller the part examined the more important the high field scanner. For hands, feet, and other small parts 3 Tesla provides the information your doctor needs. The Multiple Sclerosis Society recommends 3 Tesla scanners for patients with known or suspected demyelinating disease. Breast MRI is also best performed on 3 Tesla systems. Large joints and solid organs are imaged very well on a 1.5 Tesla scanner. Low field scanners are no longer needed.
I'm claustrophobic. Should I use an open magnet?
Traditional open magnets are low field strength yielding poor image quality. Upright magnets are non-claustrophobic and slightly higher field strength. However, the geometry of imaging makes these scanners produce a low quality image. Since scanning times are longer, motion further degrades image quality. SJRA is a pioneer in high field Open Bore imaging. These 3 and 1.5 Tesla systems have the same circular configuration but a bore diameter of 70 cm makes a world of difference for claustrophobic patients.
So all I need to worry about is the magnet strength?
Magnet strength is critical but magnets need radiofrequency coils to form an image. For optimal image quality, each body part imaged requires a specific coil. Coils are costly so many centers skimp on coils and use only a couple. SJRA has 11 body-part specific coils. Specialty interpretation of your exam is critical to getting the most out of your study. If an MRI is interpreted by a radiologist who is not specialized in the specific body area examined you may not get the most out of your scan.
Edward J. Petrella, MD
South Jersey Radiology Associates, PA
10 locations in South Jersey
sjra.com
Outdoor Services
As golfers, we are always looking to improve our game. How can we practice at home?
Authentic in both look and feel, Young's Y-Turf division can install a synthetic putting or practice surface with unparalleled quality, durability and performance so you can practice at home regardless of the season. For a simple putting green, Y-Turf installs a nylon turf product used at some of the leading golf academies across the country. For golfers who are looking for something more, Y-Turf will design and install a short game practice area with EZTee®—one of the most authentic and highly sought after synthetic hitting surfaces available today. The area is often complemented with lighting, sand traps and tees set at any number of varying distances to hone one's chips, putts and overall game. No matter which you prefer, both can be easily blended with your home's style and shaped to fit any environment.
We enjoy entertaining outside but as the days get shorter, how can we extend our time outdoors?
At Young's, we like to suggest the use of exterior lighting. Hidden amid the landscape, it can create a sense of warmth, accentuate a specific area or set an overall mood. Other popular additions include outdoor fireplaces, offering the coziness on your home inside, or masonry fire pits for a true open-air campfire appeal. With the combination, you can have an ideal outdoor living area well into the fall season.
We like to travel so how can we maintain a beautifully landscaped home?
With the installation of revolutionary synthetic turf, you can have time for travel and more. Vibrant and lifelike with a fresh cut appearance, Y-Turf installed synthetic surfaces create a beautifully landscaped lawn that is virtually maintenance free, requiring no water, fertilizers, mowing or weeding. Synthetic lawns are ideal for those who enjoy traveling or have a second home. The year-round ease and beauty, combined with Young's full service lawn care maintenance programs for your natural landscape, are perfect if you prefer to spend time on anything but yard work.
Dan Young
Young's Landscape Management
Moorestown & Lumberton
(609) 654-5441
youngslandscape.com
Published (and copyrighted) in South Jersey Magazine, Volume 7, Issue 7 (October, 2010).
For more info on South Jersey Magazine, click here.
To subscribe to South Jersey Magazine, click here.
To advertise in South Jersey Magazine, click here.