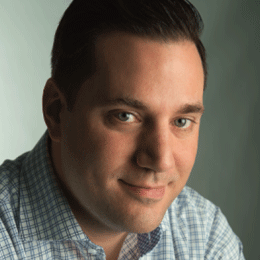 Having the Best Time
In today's world when we are fixated on the screens in front of us, whether it's the phone, iPad or television—or if you are like me, sometimes all three at the same time—it's nice to be able to break away and you know, actually get out and about and experience all that South Jersey has to offer. I mean, I can't even walk into a Wawa without seeing people glued to their phones while they wait in line.
As the editor of this fine publication, this is one of my favorite times of year. Of course, July is when we present our signature Best of the Best issue and it is the culmination of 12 months of research, reporting and; OK, well it's mostly eating, drinking and pampering, but trust me, it is in fact a lot of work and the staff takes it seriously. It's quite the experience to sit in the conference room with our small army of editors during one of our meetings and hear the passionate debates on who makes the best hoagies or scoops the best ice cream. Bottom line: We certainly aren't mailing this in.

And we take great pride in always bringing something different to the table, shining a light on new discoveries while also recognizing familiar names, albeit for new reasons. Otherwise, why go through the trouble just to showcase the same places for the same things? Where's the fun in that?

To make sure our readers also had their voices heard, we have included their choices for even more categories to make this one of our most comprehensive Best of the Best lists ever. Starting on page 38, you can find out just who these worthy winners are— including who makes the best hoagies and scoops the best ice cream. We hope you have as much fun reading it as we did putting it together. At the very least, maybe it will get you to step away from the screen for a while and lift your head up long enough to recognize all that is happening around you.
And while you're enjoying the issue, we'll be hard at work getting ready for next month, but also next July. The fun never stops around here.

Kind regards,

Peter J. Proko
Editor-in-Chief