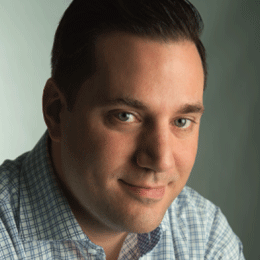 Who Wants Pizza?
I have a confession to make: I love pizza. Shocking, right? I mean who among us doesn't really love pizza? My son recently turned 1 and he's all in, too. The first time I saw him devour a piece of tomato pie, I knew his life was moving in the right direction. I'm not sure if I started eating pizza that soon in life, but some of my earliest pizza memories remain quite vivid. As a young child growing up in Philly, going to the original Tacconelli's was a regular routine for my family; my father taking me in the back so I could see the famed oven at work. Getaway weekends in Avalon required a stop on the way to secure all the ingredients to be able to make our own pizzas down the Shore—something my family still does to this day whenever we head to the coast.
As time has evolved, so has my taste in pizza. Sure, I still like a solid square slice or a Margherita here and there (just be sure to shred the mozzarella please, those clumps don't melt properly and they come right off as soon as you bite into it), but I also have eaten pizza with pine nuts and squash. Pizza is one of those great foods that allows for so many possibilities and interpretations, but on the surface, its genesis of dough, sauce and cheese is really remarkable when you think about how something so simplistic can be so satisfying.
The last time the magazine sought out the best pizzas in South Jersey was in 2013, and a lot has changed since then. Some places on the last list are no longer with us, while many more have opened their doors in an effort to satisfy our pizza-crazed residents. From slice joints in the neighborhood serving up traditional options to modern Neapolitan-inspired eateries that are helping to reinvent the way we look at pizza, South Jersey finds itself in the middle of it all.
On page 50, we give our picks for the 30 best pizzas you'll find in our area. We ate many more, and truthfully this list could have been 100 pizzas, but we refined the choices to reflect what we feel is a good cross-section of styles and toppings.
Besides the pizza, there are a lot of other things to digest in this issue. This month also features a special interview with legendary musician Daryl Hall, who tells us about his career and the new music festival he and his fellow bandmate John Oates are bringing to the area on Memorial Day Weekend. And to further celebrate South Jersey, we are releasing our annual Top Towns rankings on page 60, showcasing why our communities are such a wonderful place to call home.
Now if you'll excuse me, I think I see an extra slice in the box.
Kind regards,
Peter J. Proko
Editor-in-Chief
Published (and copyrighted) in South Jersey Magazine, Volume 14, Issue 2 (May, 2017).
For more info on South Jersey Magazine, click here.
To subscribe to South Jersey Magazine, click here.
To advertise in South Jersey Magazine, click here.