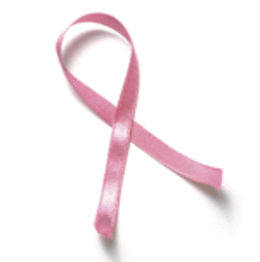 Stories of Survival
In honor of Breast Cancer Awareness Month, meet three local woman who fought the disease and won.
In honor of Breast Cancer Awareness Month, meet three local woman who fought the disease and won.
Young or old, rich or poor, wife or mother or daughter or friend, breast cancer can happen to anyone. The numbers are staggering. This year in New Jersey, 6,820 women will be diagnosed with breast cancer, and 1,430 women will die from the disease, according to the American Cancer Society. In Burlington, Camden and Gloucester counties, there will be an estimated 918 new cases of breast cancer this year. Of those, 202 women will die from the disease. But behind each statistic is a woman, and her personal battle against a disease that has claimed too many lives. Here, three South Jersey women share their struggles with breast cancer, and how they were able to overcome it.
Natalia Wilson-Reyes was seven months pregnant with her first child when she found the lump in her left breast. "It was maybe the size of my thumbnail," the Easthampton mother recalls. "It was my first pregnancy, so at the time, I didn't think much about it. I knew with pregnancy came changes." But the lump, Wilson-Reyes says, continued to get bigger, growing to 7 centimeters by the time her baby, Naysa, was born in June 2002.
Her doctor scheduled a biopsy. "We really weren't thinking cancer. We were so involved with the baby and closing on a new house. But the next day the doctor called me and said [the biopsy] was positive for breast cancer," says Wilson-Reyes, 43. "Here we are, eight years later, and I'm still waiting for it to hit me."
Wilson-Reyes, who was new to South Jersey at the time, had no family support nearby. Doctors at the Cooper Cancer Institute at Cooper University Hospital became her support. Her particular form of breast cancer was aggressive, and she would later find out she had a 50 percent chance of survival at the time. Natalia did not want to lose her breast.
Physicians at The Cancer Institute recommended an alternative to mastectomy: chemotherapy before surgery, to shrink the tumor. "I had a one-in-10 chance of shrinking the tumor," Wilson-Reyes says. "And it did." Wilson-Reyes and her husband, William, also wanted to have more children, but chemotherapy can impair fertility. Her medical team recommended hormonal therapy along with her chemotherapy to help protect her ovaries. She then underwent a partial mastectomy and radiation therapy. Throughout her cancer treatment, Wilson-Reyes was caring for her new baby. "Without my daughter, I don't know if I would have been able to pull through," she says. "It was a very cruel fate at the time I was diagnosed: bringing a life into the world and then literally facing my own death. That was a really tough thing to deal with."
One year after completing her treatment, Wilson-Reyes gave birth to a son, Zephan. And as she reached her five-year survival mark, Wilson-Reyes gave birth to her third child, a daughter named Chaia, now age 3. "I really don't look at having breast cancer as being a bad thing," Wilson-Reyes says. "I've never really gotten angry about it. I went through a lot of stages, fear being a huge part of that. And even still, eight years later, fear comes and goes. But I've never been like, 'Why me?'" "For somebody being newly diagnosed, my message to them is that, while everyone's experience is different, never give up hope," Wilson-Reyes says. "I believe in the power of medicine and I believe in the power of prayer. I had many people praying for me—strangers even. But I also had a positive attitude. I believe everything happens for a reason."
It was 2008, and Donna Mainart felt like she was in the best shape of her life.But in an instant, a routine, scheduled mammogram changed everything for the Stratford mother.
"[The doctor] said something didn't look right," recalls Mainart, 49. "They wanted to biopsy. My mom had died of cancer … so I didn't want to wait.… The next day I had the biopsy." When the radiologist called Mainart with the biopsy results, her worst fears were realized. "She said, 'Hello,' and I just knew," Mainart says. "She said it was cancer."
Mainart learned that she had stage-two breast cancer. Doctors recommended a double mastectomy. "I started to cry, and then I stopped," Mainart says. "I just felt so lucky that they had found it. I was too grateful for the family I had. I thought, 'I have cancer, and when we get home we're going to do what we have to do.'" But the mastectomy that followed would reveal more complications: the cancer, doctors told her, had spread to her lymph nodes.
Mainart's diagnosis was now considered stage-three breast cancer. Eighteen weeks of chemotherapy and six weeks of radiation followed, and for Mainart, the side effects of treatment were debilitating. "I lost feeling from my toes up to my nose. I couldn't walk. That's when it got really hard," she says. "Some days were tough, but I tried to keep a good face for the kids. We lived just like we live now. We tried to be as normal as we possibly can, because it affects everyone." In addition to her husband, Robert, and two children, Matt, 19, and Amanda, 17, Mainart found support and strength through the American Cancer Society. One program in particular, "Look Good, Feel Good," helped her to feel more like herself. "You lose all your hair and you're completely bald, and you look at yourself and you feel sick," Mainart says. "They gave us packages of makeup, showed us how to do our scarves. The big thing was they showed me how to put on eyebrows." "After they showed me how to put the makeup on, I didn't look sick," she adds. "I walked out of there thinking, 'I'm going to be OK.'"
Today, Mainart is cancer-free, with a recent PET scan showing no signs of the cancer returning. She continues to battle the side effects of chemotherapy, including nerve damage and arthritis. Still, Mainart feels lucky. She plans to participate in the American Cancer Society's "Making Strides Against Breast Cancer" walk on Oct. 24.
Last year, she raised $3,700. "I want to help other women who aren't as lucky as me," Mainart says, "and there are a lot of them." After being out of work for nearly two years, Mainart is now back working at a bank full-time. Working she says, helps her feel normal again. "When people say, 'How do you feel?' I say, 'Great,'" Mainart says. "I don't care if I can't walk up the steps. I'm here."
Just one week after losing a friend to breast cancer, Judy Wexler received more troubling news: she, too, had the disease. Wexler, of Voorhees, thought she had one year to live. That was in 1992.
"I was certain that I was also going to die, just like my friend Joan," says Wexler, 73. "I was terrified. I went into therapy, even tried meditation and relaxation tapes. I needed these assists to get me through the most devastating and frightening time of my life." Wexler, though, was searching for something else as well. She wanted something to look forward to.
Ballroom dancing was something that had been on Wexler's "to do" list for years. Now, she was going to try it. "I asked my husband to take ballroom dance lessons with me," Wexler says. "He thought we would attend three classes, dance perfectly and I would be satisfied. That was in 1993." But they're still dancing. Through dancing, Wexler says, she found a new purpose: "There are certain moments when our steps are in such perfect synchronization that I feel I'm floating across the floor effortlessly, like Ginger with my Fred. Dancing is the best form of exercise for both mind and body."
But Wexler would face more challenges in her breast cancer battle. She initially chose to have a lumpectomy and radiation, but two years later, the cancer returned in the same breast. This time, she opted for a mastectomy. "I decided I wanted to do everything I could to make sure it didn't come back," Wexler says. The dancing stopped for nine long months. When Wexler was strong enough to resume taking classes, she had even more determination. Wexler and her husband took on the fox trot, quick step, waltz, Viennese waltz, rumba and bolero. "Lately, we have added Argentine Tango to our repertoire," she says.
Today, 17 years later, the Wexlers, when not spending time with their two daughters, Melissa and Alana, or three grandchildren, are still dancing weekly, participating in showcases and even traveling for ballroom events. Wexler is cancer-free, but she worries that could change. "I still go to my oncologist once a year, as a mental backup," Wexler says. "He doesn't really need to see me anymore. But women, 10 years out, 15 years out, can have a recurrence. There's always that cloud over your head." "Having breast cancer can change your life for the better," Wexler says. "In my case, I never would have found the time to devote to ballroom dancing if I hadn't been diagnosed with cancer. Our love of dancing has given us something very special that we can enjoy doing together.
"Cancer gave us a new perspective of living life to its fullest. We quickly learned to appreciate and enjoy every day we have. Find the energy, make the time and just do it. You will be so glad you did."
Published (and copyrighted) in South Jersey Magazine, Volume 7, Issue 7 (October, 2010).
For more info on South Jersey Magazine, click here.
To subscribe to South Jersey Magazine, click here.
To advertise in South Jersey Magazine, click here.