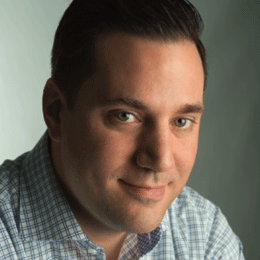 Movie Magic
I'm not big on the Oscars. That's not to say I don't like movies, because I very much do. Despite this, I find that many of the films nominated I have never heard of, let alone actually seen. And it's not like I live under a rock, but when it comes to the Oscars, I feel a bit disengaged.
I heard a person make the argument that the Oscars don't always nominate the best movies, or at least the ones that appeal to the general public. Braveheart won Best Picture for 1995 and rightfully so they said. But the other nominees (Babe, Il Postino, Sense and Sensibility and Apollo 13) are likely not in your home movie collection. Some other films that were released in the same year as Braveheart include Casino, Heat, The Usual Suspects, Seven and Toy Story to name a few. These are all films that are still largely popular with audiences today. The point being that a lot of these so-called Oscar-worthy films just don't hold up.
One of the biggest films of this past year was La La Land, starring our cover girl Emma Stone, which tied a record for the most Oscar nominations ever at 14. No matter what you think of the film, it will go down in history if not for its cinematic achievements, for the surreal controversy that surrounded this year's Best Picture mishap when the film was mistakenly honored with the award on live television.
There was no mix-up, however, when the affable Stone took home the award for Best Actress for her career-changing performance. On Page 50 we get to know the new darling of Hollywood a little better and find out what it was like to work on the film alongside Best Director winner and Princeton native Damien Chazelle. Stone's no doubt going to have a lot of offers coming her way, and she's already signed on to star in the film adaptation of Oaklyn native Matthew Quick's novel Love May Fail.
Inside these pages you'll also find our piece on the unanswered questions surrounding the deaths of John and Joyce Sheridan, two pillars of the community who died in their home mysteriously more than two years ago. We also examine the rise and fall of Gov. Chris Christie and what his legacy could mean for the future of the state.
There's plenty more, too, including our interview with Medford native and Notre Dame standout hooper Steve Vasturia; a look at what career choices are inspiring today's youth; and the introduction of our new columnist, comedian Dena Blizzard.
We think this may be our best issue of this still young year, but we'll leave that up to you to decide. It's a pleasure just being nominated.
Kind regards,
Peter J. Proko
Editor-in-Chief
Published (and copyrighted) in South Jersey Magazine, Volume 13, Issue 12 (March, 2017).
For more info on South Jersey Magazine, click here.
To subscribe to South Jersey Magazine, click here.
To advertise in South Jersey Magazine, click here.