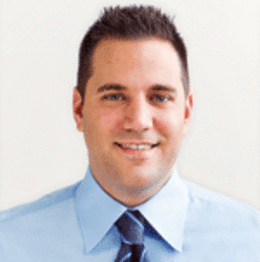 Ladies First
…From the pages of South Jersey Magazine…
It's with great pleasure and excitement that we bring you this latest version of South Jersey Magazine. This month, we celebrate the women who make our communities so special. Business leaders, civic-minded go-getters, moms that go the extra mile and women for whom giving is second nature. They are all truly superwomen. And there are lots of others out there. We all know a few. They could be family, friends, neighbors, co-workers—they are everywhere.
I am lucky enough to have a fair share of such women in my own life, starting with my mother. I also have two wonderful sisters, a beautiful fiancée, a loving grandmother, terrific aunts—I could run down the list, but I don't have enough space. They say, "Behind every good man is a good woman." Well, behind this man there are at least 15.
In this issue, we spotlight some of the local women who are truly worthy of recognition. Here, you'll get the chance to read about what makes their stars shine so brightly. Perhaps you know some of them, and perhaps others will remind you of someone else you know. These 40 women are inspiring not only in what they do, but in how they achieve it.
Speaking of superwomen, this month's cover girl Chelsea Handler could certainly qualify for that list. Handler's buzz is white hot right now, and the only female host in late-night television is blazing her own trail thanks to her no-nonsense comedic commentary on her hit show Chelsea Lately, her three best-selling books, and her apparent disregard for playing by the rules. She has become the most forceful female voice in a world dominated by aging men, the likes of Leno and Letterman. We talk to Handler about how she's been able to control her own destiny by staying true to herself—and getting some major laughs along the way. Her style may not suit everybody, but it's opening the doors for plenty of other emerging comics.
Next time you are around one of the superwomen you know, take the time to acknowledge them for what they do. They deserve to know how important they are to you and to others around them. Chances are they've heard it all before, but you can never thank them enough.
Kind regards,

Peter J. Proko

Editor-in-Chief
Published (and copyrighted) in South Jersey Magazine, Volume 7, Issue 7 (October, 2010).

For more info on South Jersey Magazine, click http://magazine.southjersey.com/?fa=contact&type=magazine Target=main>here.

To subscribe to South Jersey Magazine, click https://secure.avericom.com/sjmag Target=main>here.

To advertise in South Jersey Magazine, click http://magazine.southjersey.com/rates.cfm Target=main>here.