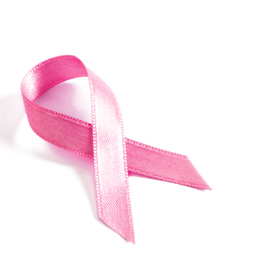 "It Can Be Treated"
About one in eight women will develop invasive breast cancer in their lifetime. And besides skin cancer, breast cancer is the most commonly diagnosed form of the disease in women. While the statistics can be frightening, the early detection rate continues to rise. Women are better educated, are keeping up with regular screenings and are finding there are more options giving them hope than ever before.
Nowadays, 3D mammography—or "tomosynthesis"—is providing doctors with an even more advanced look at women's breasts and helping make earlier diagnoses. LaToya Norman, mission manager for Susan G. Komen Central and South Jersey, says that 3D mammography is not a substitute for traditional 2D mammography but is actually done in combination with 2D.
"The breast tomosynthesis machine provides both a standard 2D digital mammogram and an enhanced 3D image that is based on the 2D images," she explains. "Studies suggest that using this technique makes it easier to find small tumors and more breast cancers than 2D mammography alone."
Dr. Sherrill Little, co-director of women's imaging at South Jersey Radiology, adds that the 3D technology is particularly useful for women who have dense breasts. Dense breast tissue makes it harder to detect cancer but the 3D technology can pick up something that traditional mammography missed.
While some women may be concerned about additional radiation exposure, Little emphasizes the amount is still well under the limits of what is considered safe.
"It's not [that it's] nothing—but it's minimal," she stresses.
And the benefit—early detection— is so important. Many cases of breast cancer do not have any symptoms and are only found via screening. That's why it's so important that women age 40 and over keep up with those annual mammograms. Younger women should be performing regular self-screenings at home by feeling for lumps, and maintain regular check-ups with the doctor.
Providing hope
As breast cancer detection and treatment has advanced and the survival rate has climbed, women are having to come to terms with additional stressors of their cancer diagnosis including the loss of one or both breasts as well as the potential of infertility. Fortunately, there is advancing hope in these areas as well.
Dr. Peter G. Van Deerlin, of South Jersey Fertility Center, says that any woman who will be receiving powerful chemotherapy drugs should be aware of the negative impact on her fertility.
While the patient's oncologist can administer a monthly shot called Leuprolide during chemotherapy to protect the egg reserve, Van Deerlin says this is far from perfect.
"The shot slightly lowers the chances that the patient will enter menopause early due to chemo," he explains. "But the best chances for preserving fertility would be to bank some eggs in the freezer before they can be harmed by chemotherapy."
Restoring confidence
There is also hope for women who have had mastectomies or even lumpectomies, and are now dissatisfied with the look of their breasts. Dr. Steven Davis, of Davis Cosmetic Plastic Surgery, says that today's breast implants have come incredibly far and have worked out well for women who may need to add shape to a breast that has lost volume because of a lumpectomy.
"So often we think of implants as being for women who have had mastectomies, but I also see a lot of patients who have had lumpectomies and lost significant volume in one breast because of it," Davis says. "Many times these women don't want huge breasts, they just want to restore their shape."
Davis also works with patients who have had mastectomies—some even many years ago.
"I see women who have long-since recovered from breast cancer and just want to do something to restore their appearance. That's where these new implants have been so useful. It's nice to be able to say, 'Yes, we can help.'"
Published (and copyrighted) in South Jersey Magazine, Volume 13, Issue 7 (October, 2016).
For more info on South Jersey Magazine, click here.
To subscribe to South Jersey Magazine, click here.
To advertise in South Jersey Magazine, click here.