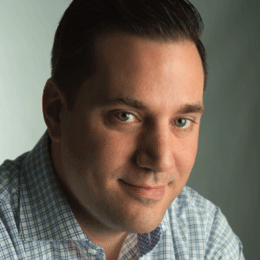 Difference Makers
Each October, the magazine shines a spotlight on local women who are making a difference in South Jersey through charitable efforts, volunteer work, nonprofit leadership and beyond. While it is certainly not hard to find several of these selfless individuals, it does become challenging trying to narrow down our choices. Taking into consideration readers' nominations and editorial selections, the process is not one we take lightly.
As we begin to get to know these women it soon becomes obvious that they are truly special people who are making lasting impacts in our communities. Having interviewed several of them myself, I can say I feel like a better person having crossed their path, if only briefly. One of the women we featured a couple years ago I had never met prior to picking up the phone to speak with her. Her background was quite impressive, but she blew me away as we talked about the work she does across South Jersey. To this day we still keep in touch. She regularly emails me about stories in the magazine or to see how my wife and son are doing. She's a busy woman, juggling a career and countless volunteer efforts, yet she still has time to check in with a relative stranger.
Speaking to these women you can't help but feel like you should be doing more. And don't think for a second that these women are doing this for the accolades. Many of them would be just fine if we never shared their stories with you. It's not about them. Never is. But we'd be remiss if we didn't give credit where credit is due. Starting on Page 58, we'd like to introduce you to this year's Super Women. Perhaps you'll come across some familiar faces or meet others for the first time; either way you'll see why they are being recognized. While they may find the work they do gratifying, we find it inspiring and for that we say thank you.
This month is further exciting for us because we got the chance to talk with Point Pleasant native Kirsten Dunst. Though she's been acting since she was a child, she shares with us how her Jersey roots help keep her grounded in the glow of Hollywood's bright lights.
There's also a lot more for you to enjoy in this issue as we take a look at the top high school athletes for this fall season, examine how the local private schools stack up, showcase our annual Best of Weddings, take a walk through the Philadelphia 76ers' new training complex in Camden and spend some time with former Olympic gold medalist and Washington Township native Tara Lipinski.
We know that's a lot to take in all at once, so we'll let you get to it.
Kind regards,
Peter J. Proko Editor-in-Chief