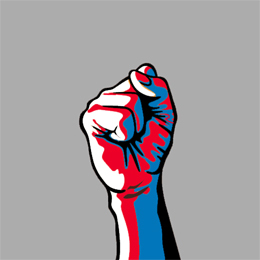 The Youth Movement
In a year when the world of politics has been turned on its head thanks to a crazier-than-usual presidential race, a strange thing is happening in South Jersey: Young people are becoming more engaged.
In recent years we've had people like Adam Taliaferro, a young man who was elected to the Gloucester County Board of Free- holders just before the age of 30 in 2011 and by 2015, was sworn into the New Jersey General Assembly representing the 3rd district. There's also former Moorestown mayor Victoria Napolitano, who at age 26, became the town's youngest mayor, and perhaps, the youngest female New Jersey mayor ever.
And now, there's a spark ignited and an influx of a new generation voicing a strong interest in politics. By using a mix of traditional campaign strategies like TV and radio advertising with social media tools like Facebook, Twitter and Instagram, candidates are directly reaching into young people's lives, and they're reaping the benefits along the way.
A spark in interest
A few years ago, the young political community started a revitalization of various organizations throughout the counties, giving high schoolers and young adults a place to begin the change they want to see in their town, state and country.
Naturally, a new spark in interest started in those organizations shortly after the 2016 presidential primaries. "[Things] definitely changed almost overnight due to the [upcoming] presidential election," says Maple Shade's Stephen J. Steglik, 26, chairman of the Burlington County Young Democrats (BCYD). "When you have such polarizing characters like Donald Trump, Hillary Clinton and Bernie Sanders, naturally you get more of an interest."
In regards to the current presidential pool, Kevin Ehret, executive director of the Camden County Republican Committee, states, "We usually see an uptick in volunteers in presidential years but even more so this year. The candidates' popularity and notoriety can contribute to that as well, like we've seen in previous congressional races where we had former NFL players as candidates."
This year's candidates are also making this presidential race one- of-a-kind for young voters, in that it has morphed into what some would consider an "outsider" movement. "This is not your typical presidential race," says Burlington County Young Republicans (BCYR) Chairman, 23- year-old Brandon Thompson of Moorestown.
"It is always a good thing, though, to have a healthy discussion on what the future of this country will look like, no matter what political affiliation a candidate may have," Thompson adds, "Because of this 'outsider' movement happening, I believe a lot of people are looking more into the candidates, which is a great thing to do every election cycle."
Yet with this election cycle, it has found its way onto young people's newsfeeds, as social media is changing how political conversation is discussed and consumed. "Political coverage is everywhere, including social media, which is how most young people consume information," explains Gloucester County Democratic Committee Executive Director Justin Kolman. "They are being exposed to politics on a daily basis and developing their own beliefs as a result. Many of them are interested in personally being a part of something that is important and makes a difference in people's lives, including their own."
Camden County's Ehret adds candidates themselves are also catching on and using the platform as a way to reach out to the younger generation. "Today, candidates use their social media presence to interact with voters and also cut down on advertising expenditures and reaching potential voters. ... Years ago voter registration efforts were mainly held in high schools and college campuses to attract younger voters but with today's 'Rock the Vote' style campaigns, cable TV networks and radio stations hold star-studded events to lure in young voters," he explains. "Long gone are the days of whistle-stop tours and stump speeches."
Mark Iaconelli Jr., Esq., president of the South Jersey Young Democrats, makes a point to note that social media also gives younger people a chance to connect with their government representatives, who in turn, have done the same. "Representatives that have mastered the use of their social media platforms have really begun setting themselves apart from the rest. Look at how effectively Senator Cory Booker manages his various social media platforms and the nationwide following he has received, in part, because of it," he explains. "If you want to connect with the young 'apathetic' folks, you need to speak to them in a way they will listen and that's through social media."
This social dialogue is some- thing the New Jersey Young Democrats also want to be apart of, as the organization is utilizing platforms like Facebook and Twitter to make voting seem "cool" again. "In New Jersey it's actually illegal to post your completed ballot on social media," explains President Marshall Spevak. "We're working with Young Democratic members of the state legislature to introduce legislation that would make it legal. That sort of incremental change to make voting easy and trendy certainly will help bring more people into the fold who are younger and first-time voters."
However, as with many new social platforms, there are cons due to the fear of retribution when vocalizing political opinions. "Although we've had an increase in volunteers, they may not be as vocal about it as they were in previous years—mainly in fear of retribution from others or alienating themselves from their friends," counters Ehret.
Whether it seems to have a positive or negative effect on politics, it's getting young voters involved in the discussion, thus bringing about a new model for politics moving forward. As Ehret explains, "Younger voters can also bring newer technological strategies to the organization that current members aren't familiar with. They're an asset when it comes to registering other young voters and keep the election process rolling."
On a local level
This interest is now leading to an increase in youth involvement with local organizations. That involvement includes networking, community activism, county research, making phone calls, knocking on doors and stuffing envelopes on behalf of local candidates, but most importantly, nurturing a passion for politics.
"Oftentimes younger people are hesitant to get involved in politics because they think they are too young or they do not know where to start. Organizations like BCYR provide an avenue to become involved, while working with people of similar ages, and simultaneously with Republicans of all ages," says Brandon Pugh, who led the revitalization of BCYR as the former chairman and is now the South-West Regional Chairman of the New Jersey Young Republican Federation.
"It is important for younger citizens to get involved as early as possible because that will hopefully create an interest in service and government that continues throughout their life," Pugh adds. "Not to mention, if the person wants to run for office themselves one day, helping on an election is invaluable experience."
This learning via experience model is exemplified with the American Legion Auxiliary Girls State and American Legion Jersey Boys State programs, a week-long course that teaches young members how government and democracy operates. The Boys State program alone—featuring mostly high school seniors from more than 325 communities across the state—also allows students to create a mock 51st state, complete with their county governments, a governor and more.
"Our mission is to develop good citizens who understand the privileges and responsibilities of being a citizen in our country and to understand the sacrifices made by our veterans," explains Director David Bagatelle. "The young people who fill our ranks each year are the next generation of our nation's political, business and community leaders. And each year I see the optimism in their beliefs and character. At Jersey Boys State, we give them the ability to learn and practice good government so that they will carry the values they learn into their future."
Making a change
Aside from the current presidential election and general passion for politics, local leaders and partisan members agree this young generation's future is another major factor in the uptick in youth involvement.
"Young people's futures will be impacted by the politics and elections of today," says Kolman of the Gloucester County Democratic Committee. "Right now there are many issues that affect younger voters—college affordability and job availability being two very important ones. The more young people engage in the process, the more influence they will have on outcomes that are important to them."
BCYDs' Steglik, adds, "The stakes are even higher for the people who are younger than us. ... [This] generation's student loans alone will just be a mortgage payment for a home. ... There is a lot of dissatisfaction with the political arena and a lot of people are saying, 'We can do better.'"
In that respect, Thompson of BCYR agrees, stating, "If we just sit around twiddling our thumbs, then nothing will ever get accomplished." As a result, younger people nowadays are getting politically active, and they see local government positions attainable for their age. Just look at Taliaferro and Napolitano. Their age was, if anything, an asset to the political arena—and Delran's Tyler Joseph Burrell, who is currently running for Delran Council at Large at age 19 (as of press time) alongside Council at Large Gary Catrambone and Mayor Ken Paris, is capitalizing on it.
"Unfortunately, my age has been used against me, especially in the primary. It can make for a challenge, but the simple truth is age has no bearing on commitment. I consider my age to be an asset," he says. "I bring a fresh set of eyes and new ideas to the table. As we all know, younger people historically do not participate in the election process on the same level as our parents and grandparents. I hope that my involvement shows them that it is never too early to participate and make a difference."
What's more, the youth's involvement is also inspiring an older generation to continue with their political work. Madeline Portnoy, 16, of Voorhees, who joined the Burlington County Young Democrats this year, explains several people expressed to her awe-inspiring words, "They looked up to us for getting into politics at such a young age and to keep going even if the going gets tough. The fact that people, upwards of in their 50s, were so encouraging of the goals I am trying to accomplish proves that this environment is unlike any other."
The same encouragement is shared by 19-year-old Stefanie Caplan of Medford, who got involved with the Burlington County Young Republicans this summer after interning with the county's Republican headquarters. Her desire to join was also spurred on by the current political rhetoric and, of course, wanting to make a change. "This is the first time I can vote in a presidential election. I have always had strong beliefs, but this is the first time my vote will count."
Making their vote and voice count is ultimately their end goal, as the country's collective decision this November will have an effect on them for years to come. "I have never been the type of person to sit back," adds Burrell of his desire to get involved with politics. "I want answers, I want to know what is going on, I want the right things to be done. I want to be able to help make my community, and world, a better place for not only myself, but my future grandkids."
Yet, what the younger generation doesn't—or perhaps they do—realize is that their energy today, is already making way for a difference for tomorrow.
Published (and copyrighted) in South Jersey Magazine, Volume 13, Issue 6 (September, 2016).
For more info on South Jersey Magazine, click here.
To subscribe to South Jersey Magazine, click here.
To advertise in South Jersey Magazine, click here.