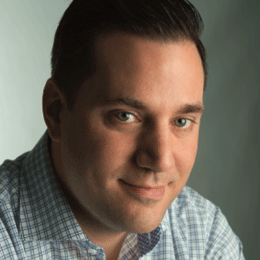 The Doctors Are In
The first time I met my doctor, I didn't even know he was a doctor. In fact, our first encounters were on the basketball court, where as a teenage referee I officiated youth basketball for a parks and recreation league in which he coached his daughter. It wasn't until years later when I switched practitioners that I would go from calling him coach to doctor.
Because of our past dealings, I was initially a little anxious about going to see him.
Like a lot of coaches, he had some constructive criticism to offer me during games. Like a lot of referees, I called the game flawlessly and didn't feel like I needed any help. So it was to my surprise that all our past run-ins were barely a thought in his mind, he was more concerned with my health than my ability in properly calling an offensive foul. I quickly realized that this man was more than a coach, more than a doctor even; he was a genuinely nice person.
Though I thankfully don't need to visit him often, when I do, most of our time is spent catching up and talking about family, sports and life in general. And he's just one example of how countless South Jersey physicians are forming bonds with patients that extend well beyond the four walls of an examination room.
This month we celebrate the Best Doctors in our area, chosen by their peers and our readers. These medical minds are leading the way in the ever-changing world of health care and making sure that we look and feel our best while also being compassionate, caring and overall invested in our lives. Seeing us prosper is their reward, and after talking with several of these doctors, it's also what inspired many of them to practice medicine in the first place.
And as we wind down the summer, we are going out with a bang thanks to our cover story with actress and Broadway star Kristin Chenoweth. The celebrated performer will bring her singing talents to the Borgata in August and she told us about her career, charitable efforts and how she's inspiring today's youth.
We also find out what attracts big-name celebs to the Shore, get to know Mantua's Brenna Weick now that she's become Miss New Jersey, chat with Counting Crows' frontman Adam Duritz, and delve into how the Open Public Records Act can potentially cause privacy issues for local residents.
I guess you could say it's one healthy issue.
Kind regards,
Peter J. Proko
Editor-in-Chief
Published (and copyrighted) in South Jersey Magazine, Volume 13, Issue 5 (August, 2016).
For more info on South Jersey Magazine, click here.
To subscribe to South Jersey Magazine, click here.
To advertise in South Jersey Magazine, click here.