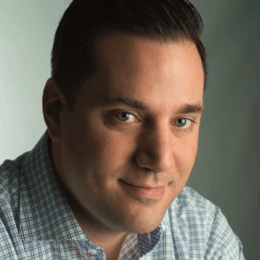 Simply the Best
Often you'll hear someone describe something as the "best." They'll ask if you've ever watched a TV show like The Wire or Breaking Bad, and undoubtedly tell you that it's the "best TV show ever made." Or maybe they'll be describing a new album or movie and say it's the creator's "best work yet." This praise can be extended to anything really, from a roller coaster ride to dessert. You'll hear commercials saying something or other is the "best in the area" without any attribution, expecting folks to blindly believe the self-promotion.
Well, here we don't take the term lightly. Which is why we spend the better part of our year scouring South Jersey in search of the places and things that we feel are truly deserving of the "best" moniker. It involves many days and nights of research and several internal discussions to formulate our annual Best of the Best list. You may not always agree with our choices, but that is the beauty of any such list, it sparks debate and ultimately creates a discussion about the many great options our area has to offer. There are lots of worthy candidates who don't make the list and it's no slight to them, but we refuse to just hand the same folks the same award every year. It helps us avoid being predictable, but it also provides us the opportunity to dig a little deeper to really uncover what we deem to be deserving winners.
This year on Page 40, you'll find 132 winners across varying categories from French toast to French manicures and everything in between. And to make sure our readers weren't left out, we've once again included your picks to make this one of our most comprehensive lists ever. Let this issue be your guide to eat, drink and pamper yourself for the next 12 months.
This month we also examine the Zika virus and its possible impact for South Jersey; as well as sit down for a one-on-one inter- view with John Oates, half of the Rock and Roll Hall of Fame duo and Philly natives Hall and Oates. In addition, Bobby Flay teaches us how to grill the perfect burger and renowned home designer and Bridgeton native Jonathan Adler teaches us how to out-fit our homes in style.
All in all, we're pretty proud of this issue, you might even say it's our "best work yet."
Kind regards,
Peter J. Proko
Editor-in-Chief
Published (and copyrighted) in South Jersey Magazine, Volume 13, Issue 14 (July, 2016).
For more info on South Jersey Magazine, click here.
To subscribe to South Jersey Magazine, click here.
To advertise in South Jersey Magazine, click here.