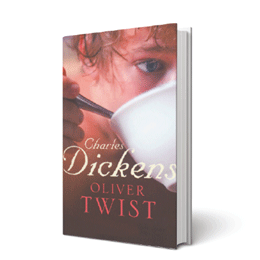 Well Read
So, I'm wondering ... do you have your feet up on the couch, toes in the sand, are you sitting lakeside or poolside? If you are relaxing and enjoying a summer vacation as I am, maybe you have a favorite drink in one hand and a book or favorite read on the iPad in the other.
Our family is in summer reading mode. Both of our kids have come home from school with lists of recommended books to read over the summer based on their grade levels. They both like to read, as Tom and I do, but usually summertime with its fun distractions requires a little extra ef-fort on their parts to take a bit of time out of their day and focus on a book they have chosen to read. "Chosen" might be a little deceiving in a case or two since Tom sometimes picks books for them at our library while he's looking for something for himself or me.
We are currently coaxing our 10-year-old son through Oliver Twist with a $2 reward for a classic and $1 for any other type of book he reads this summer. Our 13-year-old daughter seems to devour books so she doesn't need as much encouragement as she needs the right size book. The paperback tome of Gone with the Wind she is perusing now is truly the size of a brick and it seems to be weighing and slowing her down.
Reading for pleasure, in my opinion, should be effortless. I have stopped reading and returned books I could not get into including one I mentioned in my book suggestion column last Septem-ber. It was Edith Wharton's Age of Innocence, though I enjoyed her book Ethan Frome. My turn away book this year is Go Set a Watchman by Harper Lee. I loved her book To Kill a Mockingbird, but as hard as I tried to keep reading the follow-up it never caught fire for me.
One book that caught and kept my attention in the last six months was The Philadelphi-an by Richard Powell. My mom had mentioned how much she liked an old Paul Newman movie called The Young Philadelphians, based on Powell's mid-1950s novel. I got the book about a woman from Ireland who goes to work for a wealthy Philadelphia family and I couldn't put it down until I finished it. The movie is now on my watch list.
Drowning Ruth by Christina Schwarz was an Oprah Book Club Selection in 2000. I'm happy to say better late than never because this compelling story of two sisters near the end of the first World War and the mysterious death of one of them will keep your attention until the very surprising end.
Between Shades of Gray is a fictional novel based on author Ruta Sepety's interviews with survivors of the genocide of Baltic people while visiting relatives in Lithuania. In the fic-tional narrative, the Vilkas family is separated from their father by Soviet officers in 1941 and forced into a work camp in Siberia under Stalin's orders. It's a riveting read. Ashes in the Snow is the name of the movie currently in production based on this book. A friend recom-mended it and I'm glad I read it.
Want a really quick, good read? Throw your cares away and jump into the lives of a man and woman who work in the same building and who, at the man's suggestion, pretend to have a rela-tionship with each other until Christmas Eve. Why? Find out by reading it. This book is The Mistletoe Promise from Richard Paul Evans, yes the author of The Locket and The Christmas Box among other best sellers.
We Were the Mulvaneys is an oldie but goodie in my opinion. I saw the movie of the same name years ago and when I came across the title of the book by Joyce Carol Oates in my library app I got the Kindle version of it. The book is better than the movie starring Blythe Dan-ner and Beau Bridges. The story takes readers into the shattered lives of the once successful and seemingly perfect Mulvaney family after an incident no one in their family or town wants to acknowledge. Of course my list would not be complete without a Harlan Coben book. His most recent, Fool Me Once, did not disappoint. It appears, according to his website, this Jersey boy has been busy as creator and executive producer of The Fire, a British crime drama available on DVD July 4th and has a new Myron Bolitar novel called Home with an ex-pected release this September. More for my future watch list and reading list. In the meantime I will look for another good read to keep my toes in the sand.
Robin Rieger is a former anchor and reporter with CBS 3. A lifelong South Jersey resident, she lives with her husband, Philadelphia 76ers Radio play-by-play broadcaster Tom McGinnis, and their two children in Burlington County.
Published (and copyrighted) in South Jersey Magazine, Volume 13, Issue 14 (July, 2016).
For more info on South Jersey Magazine, click here.
To subscribe to South Jersey Magazine, click here.
To advertise in South Jersey Magazine, click here.