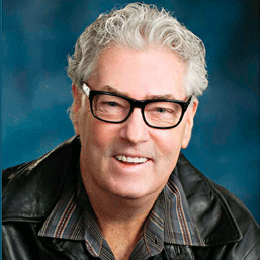 Hitching a Ride
It's June. Baseball's in full swing. School's out. Summer's here. Jersey Shore time. Barbecues. Graduation parties. Time to stick the old thumb out and go hitchhiking.
Huh? What's that? What the heck am I talking about hitchhiking for? Let me explain.
Back in the '60s and '70s it was extremely normal for Americans to hitchhike. The road was full of them. You would stand about 10 feet from the curb or shoulder of the road you were on and stick out your thumb when a car would approach and attempt to look as friendly as possible. It was as simple as that.
And, as difficult as this is to comprehend, someone would inevitably pick you up. The car would pull over a little bit ahead of you and you would hustle up and let yourself into the car.
"Hey man, where you heading?" they would ask.
"Cherry Hill Mall" you might reply and then they would tell you where they were going and how far of a ride they could give you. "Can you drop me off anywhere along Route 130?" you would ask. A very primitive human version of GPS would develop, as you would work out how to get where you were going without taking them far out of their way.
It was fun and a true adventure because you never knew who was going to be in that car when you opened that door. Now today most people reading this would question how "fun" it actually is. What if there was some demented serial killer (are there any other kind?) behind the wheel? But the truth is you just didn't think along those lines back then.
I grew up without a car. I'll let that sink in because I know that's particularly difficult for South Jersey residents to comprehend. Now before you think I'm crying poor mouth, let me explain that I grew up in a particular time and rowhome community where most folks didn't own a car, so that was no big deal. In fact, I ended up being the first one in my family to ever own a car. A $400 two-door white 1966 Ford Galaxie 500. She was beautiful, rusty bumpers and all. I named her "Legs" and she ate oil like Governor Chris Christie devours Big Macs. But she was all mine.
I was 21 and now was able to say goodbye to the method of transportation that I had become most accustomed to over the years: my thumb.
And what a great thumb it was. It was free to own. You didn't need to get it inspected. It never ran out of gas. And my thumb was responsible for me seeing more square miles of South Jersey than I would have seen if I had helicoptered over it.
Because the huge percentage of time I was hitchhiking from Southwest Philly to Wildwood and rarely would you get one ride that would take you there in a straight shot. So there wasn't a small town in South Jersey that I didn't end up getting stranded in until the next ride came along. Wenonah. Blackwood. Hammonton. Name the town, I hitchhiked through it.
Oh, and the stories that I would tell for years to come. I was once stuck on a corner in Turnersville while it was pouring rain on the other side of the street and sunny on mine and that phenomenon never happened to me again.
A buddy of mine and I were going to catch blues great Taj Mahal at Glassboro State College and on the way to his show we actually picked the man up himself thumbing a ride to his own gig. That's a fact. What are the chances of you picking up Bruce Springsteen on the way to Citizens Bank Park? But it really happened.
Now bumming a ride was always more of guy thing, but women most definitely hitchhiked. But it was usually only when they were thumbing it with another guy, and always in the summer.
My buddy Mark and I picked up two girls and a guy hitchhiking to the movies once. Mark and I knew the guy and the one girl, Patrick and Haley. The girl we didn't know turned out to be Haley's cousin Debbie in from Ohio for a week. Today, Mark and Debbie have been married for 29 years with three kids.
Those three kids of Mark and Debbie's? My two kids? They have never hitchhiked. My wife would freak out on them if they ever did.
"Call me! I'll come get you!" my wife would scream. In my wife's mind, the first car turning the corner if my daughters hitchhiked would be driven by Charles Manson, even though he's been imprisoned since 1969.
So what happened? One summer everyone was hitchhiking and the next summer no one was. I'm just a doofus in a bowling shirt, but there is some sort of sociological thing going on here, right? I'm not going to go as far as saying that a society without hitchhiking is not as rich as a world with one, but I kind of feel like saying that. The fact that no one hitchhikes anymore says something about us. I'm just not sure what. Have we lost trust in each other? Maybe that's it.
So here's the deal, on Wednesday, June 22, at around 6 p.m., I'm going to be driving down Route 45 on my way to the Harrison House Diner in Mullica Hill to get a ham and cheese omelet with home fries. If I see anybody with their thumb out—even Howard Eskin—I'm going to pick them up. So get ready. I'm personally bringing hitchhiking back!
Published (and copyrighted) in South Jersey Magazine, Volume 13, Issue 3 (June, 2016).
For more info on South Jersey Magazine, click here.
To subscribe to South Jersey Magazine, click here.
To advertise in South Jersey Magazine, click here.