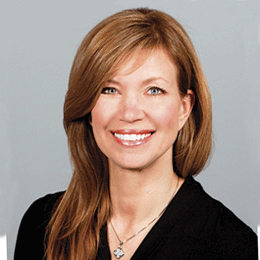 Creatively Spring into Summer
"Mary, Mary, quite contrary, how does your garden grow?"
That old nursery rhyme came to mind as I walked or rode my bike along many streets in Riverton, Cinnaminson and Palmyra recently for the Porch Club of Riverton's Garden Tour 2016. I could ask myself, Robin, Robin, quite ... (whatever rhymes with Robin) ... how does your garden grow? The answer would be: not nearly as beautifully as the gardens and grounds of these homes where weeds were scarce and dedication to all things landscaping was in abundance.
If you aren't a garden enthusiast you might think, "Seen one flowering shrub, seen them all." Not on this tour. While several properties may have some similar plantings, many were grouped, groomed and displayed so differently I never tired of looking. In fact, I looked more intently to take it all in wondering how certain items might improve the look and feel of my own backyard.
I'm not just talking about plants. The combination of smooth rocks bordering mulch beds, a beautiful fountain and rock garden, koi ponds and gazebos that looked fantastic will continue to provide the perfect accent or backdrop to these spaces from late spring through summer.
The Porch Club's tour map included descriptions of the gardens. A few examples such as "A Georgian Gem" and "Victorian Echoes" gave visitors a sense of Riverton's rich history, having been established in 1851. Many homeowners styled their spaces on the era of their home. When talking with these home and garden enthusiasts, I came to understand that the hard work that goes into each and every inch of their yard is a labor of love. What their hands and hearts put into the soil, their eyes and minds get back in bountiful, beautiful and peaceful scenery. You might be able to see spaces like these on shows on HGTV but nothing compares to sitting in or walking through a garden you can feel in more ways than one.
The theme of this year's tour, "Birds of New Jersey," was incorporated into all of the designs. Many displays included birdbaths and birdhouses. While I didn't see an American goldfinch, the New Jersey state bird, I did see a common backyard bird of New Jersey, the American robin.
What was uncommon, at least for me, was seeing this robin in action at home. The homeowner explained, as she took me on a tour of her yard, that a grapevine hanging under the small roof of their shed had a resident robin that built a nest. As she pointed it out the robin flew away temporarily leaving a few baby birds. I could see two small beaks wide open, bobbing, reaching just above the nest, anticipating the next round of food. It put a smile of appreciation and wonder on my face and topped off my visit to that property, appropriately named "The Enchanted Glen."
The home had a display detailing changes the property owners had made over the years to their house and garden. It's been quite an evolution. I have added to a perennial plant list I'd like to incorporate at home a climbing hydrangea after seeing theirs snuggling a small arbor that leads into their backyard. A fairy garden and Celtic garden complete with small statues kept my interest. So did many recycled wrought iron pieces and wood screens used as buffers and displays.
Another home entitled "Birds, Flowers and Charm" offered all of that and more. On my shopping list is the perennial geranium used here as a flowering border along part of the patio.
The charm flourished on the front and side porches where the homeowner hung stained, homemade cedar picture frames in front of hanging plants in metallic buckets. Picture frames painted a vibrant yellow were also added to the side of the house. One holds a mirror, another live plantings and a third serves as a base for tins with flowers or garden tools inside. A refinished church pew loaded with comfy, colorful pillows is a welcoming place to sit. Other homes have outdoor seating sheltered by awnings and pergolas that homeowners said were worth the expense given their extensive use before, during and after summer.
My interest in landscaping and gardening has come a long way since I was young. I loved to cut the grass at our house until one day something too large and gooey to be a blade of grass flew into my sneaker. With no socks on I swore it was a grasshopper that caught the wrong side of the blade. Whatever it was it sent me screaming and hopping out of my shoes and away from our mower for years. That didn't get me out of yard work though. Our dad used to ask my siblings and me to pick those annoying whirly birds that fell from our maple tree out of the wood chips under large bushes in front of our house. Inevitably we'd start pelting each other with wood chips or the small, almost star shaped balls on the bushes, leaving the undesirable job half done.
I did come to appreciate the beauty of the rose bushes and lilacs we always bought our mom. They managed to come back year after year along with her Iris and Hosta plants. Now, with plenty of inspiration from my recent tour I am determined to tend to my own yard with renewed vigor and I'll try not to get upset with my kids if they don't want to pull weeds. I know it's just as tedious as separating whirly birds from wood chips.
Published (and copyrighted) in South Jersey Magazine, Volume 13, Issue 3 (June, 2016).
For more info on South Jersey Magazine, click here.
To subscribe to South Jersey Magazine, click here.
To advertise in South Jersey Magazine, click here.