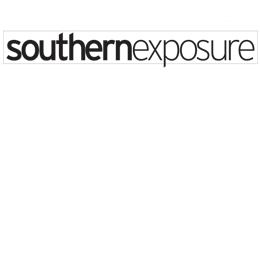 Southern Exposure
+Go Figure
FIFTY
Proposed fine New Jersey State legislature, Pamela Lampitt, who represents Cherry Hill, wants to pass on pedestrians who cross the street while texting. The proposed bill could either call for a jail sentence of up to 15 days.
FOUR
Number of times Joey Baldino, chef and owner of Collingswood restaurant Zeppoli has received a James Beard nomination for Best Chef in the Mid-Atlantic region.
$740,000
Square feet of H&M's reported new distribution facility at the Burlington Industrial Park. The Swedish fast-fashion retailer is said to be moving out of their North Arlington warehouse.
$24 THOUSANS
Grant Cherry Hill received from the State Department of Environmental Protection to aid in handicap-accessibility projects on more than 1.5 miles of the town's nature trails.
$600,000
The rough amount New Jersey taxpayers paid to cover the cost of Governor Chris Christie's security expenses during his run for the Republican presidential nomination, according to ABC via a published report.
20
Million views and counting Berlin's Anytime Fitness personal trainer, Dan Baldwin's YouTube video of the "Cha Cha Plank" received. It's a 3-minute plank workout to the "Cha Cha Slide."

The record-breaking donation Adventure Aquarium collected during Hippo Awareness Weekend, which will benefit wild hippos at the Turgwe Hippo Trust in Zimbabwe.
$25,532.77
Total amount raised by ShopRite of Medford's store associates during September's annual ShopRite Partners in Caring Cheerios Contest. It was the most raised out of the top 41 stores in six states.
+DATEBOOK
4/8-9
Indulge in hundreds of imported beers, good eats and music during the Atlantic City Beer and Music Festival. The two-day event will include performances by Dashboard Confessional, Reel Big Fish and more.
Times vary, Atlantic City Convention Center, Atlantic City, ACBeerFest.com, prices vary
4/13
Take in the beauty of the Willingboro Art Alliance's Floral Show at the Herman T. Lyceum Hall. Local artists will showcase their fine artwork, photography and more, with all pieces available for sale.
9 a.m. to 5 p.m. until May 6, 432 High St., Burlington, free
4/22
Experience the musical rendition of Don Quixote in the Man of La Mancha, performed by the Broadway Theatre of Pitman now through May 15.
Times vary, 43 S. Broadway, Pitman, TheBroadwayTheatre.org, $28
+HIT OR MISS
Actress Jane Seymour personally delivered a $5,000 donation to Pitman-based charity, Angels of God Clothing Closet, on behalf of her foundation, Open Hearts. The charity competed in the Celebrating Open Hearts Contest and was among four charities selected from 1,300 submissions nationwide.
Max the pig is New Jersey's first trained therapy pig who will help those with disabilities via the Resources for Independent Living in local counties, including Burlington.
Several Moorestown elementary schools—including South Valley, Mary E. Roberts and George C. Baker Elementary Schools—were listed in Niche.com's Best Public Elementary Schools in the New Jersey for 2016.
Sports Authority, which is over $1 billion in debt, has filed bankruptcy and will be closing five of its New Jersey-based stores.
A Mount Laurel woman faces five years behind bars for misappropriating up to $81,000 from Mount Holly Friends Meeting when she was treasurer. The 58-yearold plead guilty to a third-degree charge of misapplication of entrusted property.
Sicklerville's Ann A. Mullen Middle School was evacuated due to a bomb threat found written on a bathroom wall. Police and explosive detection canines investigated the school's property finding no proof of mischievous activity.
+DID YOU HEAR?
"We are focused on honoring our fallen brother today, and quite frankly we did not expect someone who has consistently shown disdain for law enforcement to pay his respects to the Cullen and State Police family. May Sean rest in peace. A wonderful family, tragic. The Governor's decision making is predicated on selfish political opportunism, that much is clear."
—State Troopers Fraternal Association President Christopher J. Burgos on Chris Christie missing Sean Cullen's funeral for a Donald Trump campaign event.
In Memoriam
Cara McCollum, former Miss New Jersey, who competed in the 2013 Miss America pageant, succumbed to critical injuries following a one-car crash in Pittsgrove Township this past February. McCollum, an Arkansas native and Princeton University graduate, was a news anchor for SNJ Today and was 24 years old. Donations were made in her honor to the literacy nonprofit she started at 16, The Birthday Book Project.
New Jersey State Trooper, Sean Cullen, was fatally injured after being struck by a moving car on Interstate 295 in West Deptford while responding to a car fire. The 31-year-old Cinnaminson resident was also a father to a 9-month-old son and engaged to be married. The Trooper graduated from Cinnaminson High School, was an All-American wrestler at Pennsylvania's Lycoming College and received his degree in criminal justice.
+PEOPLE
Pajama Drive
Haddon Heights resident and St. Joseph's Prep freshman William "Bubba" Burrough wants to help kids in need have a good night's sleep—starting with their pajamas.
Burrough began Boys' Pajama Drive in 2014 after learning Camden's Family Services Center didn't have many pajamas to give boys in need. At 13, Burrough and his community donated 400 pairs of pajamas to the center in just a few months.
Now into its second year, Burrough has raised over 1,300 pajamas in total and just last month, the Prep community donated 229 pajamas. We spoke with the 15-year-old do-gooder about the real drive behind his project and what its future looks like.
How often do you collect the PJs?
For the past two years, it's usually from October/November to December.
What's your favorite part?
Just seeing the reaction of what we've done and knowing that no matter what, it's always going to help—even if it's one pair of pajamas or 1,300.
How would you like to see this project grow?
Once I get into college, I'm looking to pass it down to someone here at Prep or in my hometown. I would still like to be involved with it, whether that's organizing it or just helping out. I would still like to keep it going.
For more information or to donate, visit BoysPajamaDrive.org
+NAMES TO KNOW
Dr. Mark Testaiuti, MD
Mount Laurel's Coastal Spine board-certified neurosurgeon was selected in 2016's "America's Best Physicians" registry. Testaiuti specializes in spine care, complex surgery and minimally invasive spine surgery. He's been named in Consumer's Research Council of America's "Top Surgeons" list, is a Fellow of the American Association of Neurological Surgeons, among other organizations.
Laura Vitale
The YouTube cooking sensation and self-taught chef is in her second season of her Cooking Channel show, Simply Laura. The Swedesboro resident began her online cooking show, Laura in the Kitchen, in 2010 after working in her father's now-closed restaurant, in Camden. Today, she's amassed over 2.2. million subscribers and released her first cookbook, Laura in the Kitchen, in 2015.
Stephen Kmet
The Hainesport resident recently came in second on NBC's The Biggest Loser after losing a total of 133 pounds from his 309 weight. The local pharmaceutical sales manager and his wife, Jacky, who are parents to two children, also competed and together lost a combined 250 pounds. Kmet, 43, has a degree in business administration from Albright College and earned his MBA from Rutgers University.
William Campbell
The Mount Laurel native and Rutgers Law School, Newark first-year student was awarded the prestigious Peggy Browning Fellowship, a 10-week summer fellowship with Philadelphia's Sheet Metal Workers' Local Union No. 19. The Lenape High School graduate was among over 325 applicants. Campbell has a master's degree in Labor and Employment Relations from Rutgers.
Nancy J. Hammill, MS ED
After 20 years experience working in the education field, Hammill was named the Sam Kirk Educator of the Year by the Learning Disabilities Association of America. The Cherry Hill resident is Cooper Learning Center's learning therapist, professional development and outreach coordinator who aids students in overcoming learning disabilities and works with school teachers with in-service training and mentoring.
Jacob M. Bagley
The Cherry Hill resident recently completed his 10th mission visit with the Dental Volunteers for Israel. The dentist behind Elmer's Bagley Family & Cosmetic Dentistry spent two weeks in Israel offering pediatric dentistry to children in-need at no cost, caring for as many as 40-50 kids a week, depending on treatments. "It's an opportunity to [marry] my love of volunteering and dentistry," says Bagley.
Published (and copyrighted) in South Jersey Magazine, Volume 13, Issue 1 (April, 2016).
For more info on South Jersey Magazine, click here.
To subscribe to South Jersey Magazine, click here.
To advertise in South Jersey Magazine, click here.