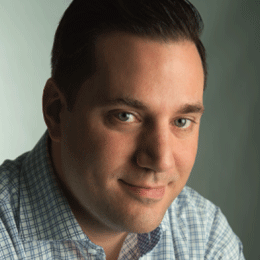 A Star is Born
Chances are you've already heard the stories about Jahlil Okafor's rocky start to his rookie NBA season with the Philadelphia 76ers. Street fights in Boston caught on camera; excessive speeding on the Ben Franklin Bridge and the time someone allegedly pointed a handgun at him in Old City. Lots of 20-year-olds make mistakes, but few of them play out in the public eye as much as when a pro athlete makes them.
What you might not have heard about Okafor is his remarkable journey just to get to this point. Long before he was a potential NBA Rookie of the Year candidate or a NCAA champion from Duke University, the things that Okafor overcame in his life are just as impressive as any play he'll ever make in his promising basketball career. Touched by tragedy as a young boy, the sudden death of his mother before his very eyes forced Okafor to grow up faster than most. But rather than use the situation as a crutch, he has used it as a foundation for his 6-11 frame.
On page 58, 76ers beat writer Bob Cooney spends some time getting to know Okafor off the court. It's clear that he's not your typical young man. Money and fame aside, there's a genuineness and a likability to Okafor that is severely lacking with other young stars in today's wide world of sports. It's one of the many reasons why even during these down years for the Sixers, there is great hope for the future.
Also in this issue, we hear from South Jersey Muslims about the very real discrimination they face in a world that is quick to associate Islamic beliefs with radical terrorism. The fact is that these people are our neighbors and a fabric of the South Jersey community who are determined to confront these stereotypes using voices of positivity.
In these pages you can also find our annual list for the Best Children's Doctors, find out what high school clubs are changing the ways kids think about after after-school programs and why some parents of young athletes will spare no expense in hopes that their child rises above their competition.
Thanks as always for reading; we have some exciting things coming up this spring and look forward to sharing them with you starting next month.
Kind regards,
Peter J. Proko
Editor-in-Chief
Published (and copyrighted) in South Jersey Magazine, Volume 12, Issue 12 (March, 2016).
For more info on South Jersey Magazine, click here.
To subscribe to South Jersey Magazine, click here.
To advertise in South Jersey Magazine, click here.