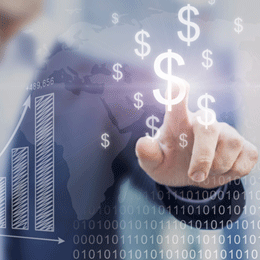 The State of Finance
A look back at 2015 as we near the cusp of another year reveals a fairly strong state of finances in the region. Both businesses and individuals are becoming more confident about spending and taking actions that they might have not done while being stuck in a holding pattern for several years following the recession. Even so, the experts say that there are a number of uncertainties in the future which are encouraging everyone to remain vigilant and thoughtful on each and every decision.
Positive growth
"I believe business owners have gotten more confident and their expenditures toward growing their personnel and their infrastructures have come a bit more freely than in the year prior," says Albert A. Fox, executive director and financial advisor at Fox, Penberthy & Dehn at Morgan Stanley in Mount Laurel. "But in general, I would say businesses are still cautious about their decisions."
Fox says that "cautious optimism" is a continuing trend from last year. In fact, it's a trend that's probably not going away. After many businesses were hit incredibly hard by the recession, they will likely never go back to spending as freely as they once did. But Fox says that shouldn't be thought of as a bad thing. It makes sense that business owners are putting a lot of thought and attention into their big decisions. He adds that everyone—including individuals—should always be reflecting on "where they are—and where they want to be."
"When you're taking stock of where things stand, you can make the adjustments needed to either stay on track or get back on track," Fox says. "Whether it's business or personal, you need to know your goals and where you stand on those goals. No plan will have a successful outcome if you just put it in place and never look at it or make adjustments as needed."
Theodore R. Massaro, a financial consultant with M. Financial Planning Services Inc., in Marl- ton, agrees that many businesses and individuals alike have been increasingly positive this year about their state of financial well-being, while still remaining cautious about their future.
"I think the general economy has been improving in our local region," Massaro says. "There's talk that the housing market has improved which is always a good sign for the overall state of finances. Obviously, people don't make that kind of commitment or purchase unless they're feel- ing pretty optimistic about where things stand."
Business opportunity
South Jersey continues to be a good place to do business. Massaro says that certain industries in the region are expanding especially fast, which is creating job opportunities and growth. Technology, education and health care, in particular, are on the rise in South Jersey. However, on the flip side, Massaro says that some trades have become a dying breed.
"Unfortunately it appears as though a lot of the specialty trades are dying out," he says. "It's increasingly hard to find a good electrician, plumber or carpenter. I see great opportunity for those who are gifted with their hands or with these specialized skills to start a business of this kind."
While business in certain industries may be booming, Massaro says he still sees a lot of under-employed people. That may be because of the big push toward certain industries.
"There are a lot of people that don't have the right skill set or the right job training for the positions that are available right now," Massaro says. "In our region the fields of education, medicine and technology are booming and those that have the right skill sets are finding great opportunity."
Another item that businesses in the region— and beyond—are paying attention to is the fact that the Federal Reserve will likely raise interest rates soon. But Fox says that's really no surprise. It's been talked about for a while.
"The Federal Reserve will raise interest rates and the market will need to adjust accordingly," Fox says. "It's obviously something to keep in mind since the question remains as to how much and when this will happen. The expectation is at the end of the year or in early 2016."
A broader scope
Many of the national and even global issues we're facing will also trickle down and affect our region. Massaro says that the upcoming election will have an obvious impact on the markets. And there are always issues of national importance that have the ability to impact local finances.
"On a less positive note, there are national issues that we're dealing with, such as the entitlement programs and the two-year debt agreement, recently signed by the president," Massaro says. "Too often the can is kicked down the road and problems are put off. But eventually these issues are going to catch up with us if not addressed."
Of course global concerns cannot be ignored either. Massaro says that European immigration is one of the hottest issues that will be at the forefront of 2016.
Both Massaro and Fox add that staying abreast of the latest news and keeping a general pulse on the state of finances can help everyone to make better decisions.
"Good decision making and financial planning does require paying constant attention to detail," Fox says. "All the difference in life can be made with those details, while still staying focused on the big picture."
Published (and copyrighted) in South Jersey Magazine, Volume 12, Issue 9 (December, 2015).
For more info on South Jersey Magazine, click here.
To subscribe to South Jersey Magazine, click here.
To advertise in South Jersey Magazine, click here.