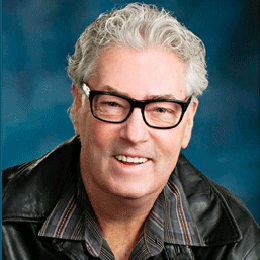 A Holiday Playlist
I have been sending out humorous holiday cards for over 30 years. It's become harder and harder every season to top myself. But the reviews on this year's card have been raves. Since the South Jersey malls and drugstores put up their Christmas decorations so early, every- one got my card before Halloween making it the earliest anybody ever got a holiday card. I got the "What the heck is this?!" reaction I was hoping for when people opened their envelopes.
Now most people I know get annoyed by how early the stores decorate, but we have all gotten used to it. It is what it is.
But what really gets my goat is they also start playing Christmas music way too early and as a result we have gotten blasé about so many of them. Even songs I think are terrific you can only hear so many times.
So here are 10 cool Yule tunes that maybe you are not that familiar with that I highly recommend you add to your holiday party playlist. I am putting them in alphabetical order by artist, so please don't think I'm ranking one over the other, they're all tremendous.
"Frosty the Snowman" by Fiona Apple
Believe it or not, her version of it is very traditional and not performed in her typical foggy, druggy style. And it's cool to reply, "It's Fiona Apple" when someone asks you, "Who's singing this?"
"Santa Claus Go Straight to the Ghetto" by James Brown?
Most folks laugh when they first hear the title, but (as the lyrics state), wouldn't it be proper for Santa to visit the poor kids of the world first? Plus the song is so funky with a tremendous horn chart.
"I Saw Three Ships a Sailing" by The Chieftains with Marianne Faithfull
Believe me, you don't have to be Irish to be enthralled by the beautiful album The Bells of Dublin. Sprinkled with guests like Jackson Browne, Elvis Costello and Burgess Mered- ith—yes, that Burgess Meredith from Rocky and Grumpy Old Men. The entire CD is worth purchasing or downloading. However, the real winner is the raspy-voiced Faithfull's version of "Ships."
"2,000 Miles" by Coldplay
This Pretenders classic is performed by Chris Martin alone on a piano and it's really moving.
"Have Yourself a Merry Little Christmas" by Fralinger String Band?
Back in 2002, the String Band Association put out a holiday CD called 'Tis The Season and they did a tremendous job. This particular cut stands out.
"Happy New Year" by Kid Rock
Like Adam Sandler realizing that there wasn't a classic Chanukah ditty, Cherry Hill West alum John Eddie took it upon himself to write a song about New Year's and it's terrific. The extremely talented Eddie's been entertaining the country and particularly Jersey for years and congrats to him that Kid Rock heard the song and decided to record it.
"Christmas All Over the World" by LeCompt?
I said at the beginning of this article that I wasn't going to rank one song above the other, but I lied. If you're going to buy just one of these tunes, make it this one. It should have been a massive hit for Mike (I wish the Foo Fighters would record it) and I am on a personal mission to make this a perennial holiday favorite.
"Fairy Tale of New York" by The Pogues
If you've never heard The Pogues' lead singer Shane MacGowan, prepare thyself for one of the worst, and at the same time delightful, voices in pop music history. It's a duet between a drunk loser spending Christmas Eve in a drunk tank who is arguing with his "tired of his act" woman, portrayed and sung by the late, great Kirsty MacColl.
Published (and copyrighted) in South Jersey Magazine, Volume 12, Issue 9 (December, 2015).
For more info on South Jersey Magazine, click here.
To subscribe to South Jersey Magazine, click here.
To advertise in South Jersey Magazine, click here.