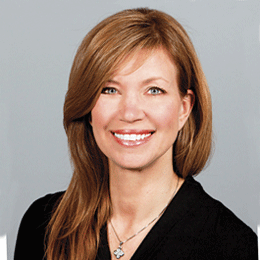 May Your Holidays Be Bright
Every year since our kids were little we have taken them on car rides in December to South Jersey neighborhoods where twinkling lights dominate the landscape. We have been to streets in Burlington Township where lights all over a house blink and strobe and change color and pace to soundtracks that boom across lawns. We've been among the throngs of slow moving vehicles that will jockey for a close enough parking space to sit for five or 10 minutes (the time of about three or four Christmas carols) and point out something new that lights up or twirls around. And we smile. I see these displays as gifts of the holiday season that remind me to slow down and notice the beauty and wonder of it all instead of focusing on my Christmas list or long lines at the store.
On my cell phone I have pictures of the Medford home on Taunton Road that rivals Clark?Griswold's house in the movie Christmas Vacation. My sister suggested I put my kids in the car one year and take them out to see the home that is wrapped in lights front to back and across the roof. I asked her to explain exactly where it was and she told me after you make the turn from Hartford Road "you can't miss it."
She was right. It was stunning and elaborate and probably expensive and I wondered who gets more enjoyment out of it, the home's owner or passersby who must stop and park to take it all in as it is so widespread on the property. This display even has it's own Facebook page and a message from early November that indicates because of a job relocation, this will be the last year for the lights. Comments from people include well wishes for the family moving and hopes that the home's new owner might carry on a tradition many have come to love. Others thanked the owner for "brightening" the holidays all these years. I am happy for people whose holidays may be "brightened" in his new neighborhood.
Another landmark for us in our travels around the area is an enormous evergreen tree on Riverton Road right near the border of Cinnaminson and Moorestown. The tree is decked out in colorful lights that remind me of the old, large colored bulbs we used to decorate our Christmas tree when I was a kid. Whenever we are on that road at night this time of year I remind the kids, "Get ready, here comes the big tree!" We have seen it dozens of times and it never gets old. Houses in a development across the street from it are always decorated nicely as well, so we take a pass through and get to see the evergreen head on as we exit. I always appreciate the owners' effort and hope they know it's delighted us for many years.
It's funny how so many manufactured holiday displays in stores and shopping areas depict an old-fashioned small town scene with old light poles and small shops. Lucky for us here in South Jersey we have plenty of small towns with a really authentic old-fashioned feeling. These towns have small business owners who for years have relied on friends, neighbors and community members to stay in business. One credit card company has a Small Business Saturday campaign to call attention to "shopping small" during the holiday season and while that Saturday may have come and gone I will consider every day a chance to stop in at some of my favorite small businesses in addition to the malls and other shopping centers. Most towns have plenty of events going on throughout the season and unique shops to find a gift for someone special on your list.
We have taken our kids to various shops, restaurants and events in many towns including Haddonfield, Merchantville, Palmyra, Riverton and Burlington City, recently to a new restaurant there in an old firehouse. The funny thing is they love trying new places to eat but always order wings. Then they decide where to rank them on their list of favorites. These visits give me ideas for gift certificates.
Antique stores in these small communities also provide us with an opportunity to make gifts for people on our Christmas list. Last year we bought almost all of the doilies in one antique market, cut them apart, soaked them in glue and glitter and when dry strung them and hung them in windows and on our tree as decorations. We gave some away as gifts. This year we will be making over old picture frames. Our kids can see that making a gift special for someone doesn't need to cost a lot of money.
They also like to see the results of their efforts; it makes the process worthwhile. They will also get a kick out of decorating our tree that I admit I drag up from the basement. A few spiders and way too many dead needles left me wary of real trees. The lights that came attached to our fake tree no longer work—it's that old—but I have found it fun to change colors year to year and even occasionally use the old lights from my childhood that I have from our old house. The red, orange, green and blue bulbs make the same reflection on our staircase in our home as they did years ago and again we smile at the reminder that I should slow down and take note of the beauty and wonder of all that Christmas means to our family.
Published (and copyrighted) in South Jersey Magazine, Volume 12, Issue 9 (December, 2015).
For more info on South Jersey Magazine, click here.
To subscribe to South Jersey Magazine, click here.
To advertise in South Jersey Magazine, click here.