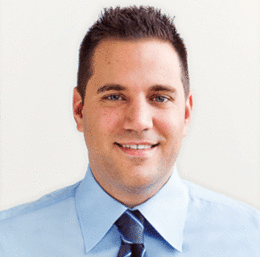 A Special Salute
We all know at least a few of them. They may be spouses, family members, co-workers, neighbors, teachers—maybe even just the woman at the counter where you get your coffee every morning. I'm talking about women who go above and beyond to make others feel special. These are women who are selfless and not only put others first, they put themselves a distant second. These kind of women step away from the spotlight so they can firmly shine it onto others; women who would never ask for recognition and whose greatest reward is seeing others smile. I'm talking about Super Women.
Each October, we honor these women. It's our way of letting them know they are appreciated and that their tireless efforts to make South Jersey a better place do not go unnoticed. On Page 64 you'll meet 24 of these wonderful ladies, starting with our Woman of the Year, Valeria Galarza. Galarza is a prime example of someone who focuses most of her energy on the well-being of others, doing amazing things for the betterment of local youth in her role as Vice President of Strategic Advancement for the YMCA of Burlington and Camden Counties. Her passion is evident, her determination clear, her results undeniable. In addition to Galarza, you'll read many other inspiring tales of strength, compassion and character that show why these women truly are difference makers.
This month we also had the chance to sit down with our cover girl Jenny McCarthy to talk about her career, her family and her upcoming appearance in Atlantic City with her all-female comedy show. Known for an infectious personality, after spending some time with her, there's certainly more to McCarthy than meets the eye.
Staying in the entertainment world, you'll find interviews with comedian Brian Regan and Adam Goldberg, creator of the locally based sitcom The Goldbergs. And once again, we showcase the top athletes from our high schools and discovered these kids to be just as accomplished away from the playing field. There's plenty more as well, like our first-ever Best of Weddings list and our annual Private High School Report Card.
There's a lot to get through, so we'll let you have at it. When all is said and done, this really is a super issue.
Kind regards,
Peter J. Proko
Editor-in-Chief
Published (and copyrighted) in South Jersey Magazine, Volume 12, Issue 7 (October, 2015).
For more info on South Jersey Magazine, click here.
To subscribe to South Jersey Magazine, click here.
To advertise in South Jersey Magazine, click here.