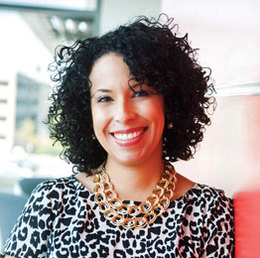 Super Women
A closer look at 24 ladies making a difference in our community
When it comes to finding this year's Super Women—women who are running businesses, founding nonprofits and helping the region simply become a better place—there was no shortage of women in South Jersey worthy of this honor.
South Jersey Magazine received hundreds of nominations, from nurses who go above and beyond to a former businesswoman who now runs a nonprofit aimed at helping families get back on their feet, to this year's Woman of the Year, Valeria Galarza, who works tirelessly to improve the health of South Jersey's struggling communities and their children.
These 24 Super Women have shown that with a little hard work, compassion and character, anything is possible—and maybe, just maybe, you can have it all.
Valeria Galarza Woman of the Year
Valeria Galarza (pictured) knows firsthand how important living a healthy lifestyle is—and she's made it her life's mission to impart this bit of wisdom on to South Jersey kids. This year's Woman of the Year is the VP of Strategic Advancement for the YMCA of Burlington and Camden Counties, which includes the NJ Partnership for Healthy Kids-Camden (NJPHK-C), youth programs, public health programs, youth intervention, civic engagement and the Women's Opportunity Center. Galarza also co-directs the NJPHK-C and helps spread the message of a healthy lifestyle for kids across the region, and is a new member of the Camden City Promise Zone Leadership Committee.
In Galarza's previous role as program director and project manager of NJPHK-C, she was responsible for daily operations, most notably, advocating for and leading local policy efforts that supported physical activity and healthy eating in the city of Camden. And for Galarza, it's personal.
"Improving the health of communities that have greater needs than others has always been dear to my heart because I grew up in such a community," Galarza says. "My parents did the best they could to provide for my siblings and I and they pushed us to the best we can be. However, when you live in a community that doesn't always support those goals, it's hard for parents to make sure their kids get and stay healthy. I remember having to take public transportation to go food shopping in the next town over because that was the closest market to get fresh produce; and we didn't have a car. I remember not being allowed to play outside because it wasn't safe, so we would stay inside a lot—not realizing we weren't getting enough exercise. I understand why getting and staying healthy in such an environment is challenging, which is why I am a health advocate."
She also has big plans for the YMCA, a valued community resource. "I would love to see every community be served by our YMCA and to get to experience the delivery of our values: caring, honesty, respect and responsibility," she says. "We have such dedicated staff that are committed to providing quality programs and experiences to children and families, which we take such pride in. For myself, my goal is to always advocate for healthy communities, no matter what the community."
The Voorhees resident graduated with a bachelor's in public health from Edward J. Bloustein School of Planning and Public Policy at Rutgers University and later earned her master's in health education from St. Joseph's University. She was also named Angel of the Year by the South Jersey Young Professionals Association (SJYPA), an honor bestowed upon someone who has shown an exceptional commitment to the betterment of South Jersey.
Sue Levy Polikoff
This lifelong humanitarian knows the importance of dressing for success. Polikoff, of Cherry Hill, created the Mobile ReSale Boutique through The Jewish Federation of Southern New Jersey, soliciting donations of clothing and housewares from the local community, then driving across South Jersey, from Camden to Atlantic counties and Philadelphia, hosting "pop-up" boutiques for those in need. Most of the items are higher-end, brand name pieces, provided to lower-income or struggling areas, senior homes and social services organizations in Camden at a very low cost or even free. She also brings her boutique to local colleges, focusing on career attire; and 100 percent of the proceeds go to The Jewish Federation. "I feel that as a society, we are always trying to help people to become independent and advance, so even if someone pays with as little as 50 cents it's the point that they are completing a transaction and making decisions on their own. Everyone feels good about themselves and their purchases," she says. Since opening the boutique, Polikoff was honored by JFCS of Philadelphia at their annual benefit last November and received the MLK Service Award from the Camden County Freeholders in January. She sits on the social action committee at Congregation M'kor Shalom; is on the Board of Trustees and is co-chair of the Professional Advisory Committee for The Jewish Community Foundation; and is a Senior Housing Associate Board Member for Jewish Senior Housing and Healthcare Services for the Agency of Jewish Federation of Southern New Jersey.
Kimberly Muse Fischel
This Super Woman turned unimaginable loss into a way of giving back to the community and raising awareness about a rare disorder. Two-and-a-half years ago, Kim and her husband Brian lost their 7-year-old son, Sean, to a rare autoimmune disorder, hemophagocytic lymphohistiocytosis (HLH). Sean, otherwise a healthy little boy, had just started the first grade at George C. Baker Elementary School in Moorestown when he was sent home with a fever. The fever turned out to be the beginning stages of HLH, and three days later, the little boy was in multi-organ failure septic shock and was transferred to The Children's Hospital of Philadelphia. After several procedures—including the amputations of both legs and several fingers, 100 days spent in the hospital and three weeks spent in a coma—Sean lost his battle with HLH. Following Sean's passing, Fischel and her family received support, letters and donations, which prompted Kim, along with six other women, to create Sean Fischel Connect Inc. The 501 (c)(3) nonprofit is dedicated to raising funds for the rare disorder, and giving back to the community. Since then, Sean Fischel Connect has raised more than $75,000 for HLH treatment at CHOP, has also benefitted various sports programs and teams in Moorestown, as well as the Moorestown Public Library, which is the site of "Sean's Book Nook," a reading area with a mural of Sean and his bulldog Zoe reading his favorite book, The Polar Express. The second annual Sean Fischel Connect 5K is set for Nov. 8. For more information, visit SeanFischelConnect.org.
Sheila Harris-Adams
Harris-Adams has more than 28 years of experience in business development, operations, management, project management, human resources and sales and marketing. Currently the director of business development for Parts Life Inc., a defense contractor, Harris-Adams has worn many different hats over the course of her career: from director of sales and marketing to director of outreach to regional director of human resources to CEO of a multi-million dollar organization. But she's not all business. Harris-Adams sits on the boards of several New Jersey nonprofits, and is an active member of defense industry associations, including National Defense Industrial Association, Association of the United States Army, National Contract Management Association and Women in Defense. She's also an active member of the Philadelphia Chamber of Commerce, the South Jersey Chamber of Commerce and the Burlington County Chamber of Commerce. Yet she also somehow finds time to volunteer, filling many roles in the nonprofit sector, including Program Director and Grant Administrator for CCE NAACP Youth Internship Program, mentor for at-risk youth, PTA President, Certified Small Business Trainer and youth church leader.
Merilee Rutolo
Rutolo's focus is on children and their families. In her role as Chief Operating Officer for the Center for Family Services, Rutolo has managed early childhood education, development and place-based initiatives and community outreach for the past 13 years. She's also tasked with managing the center's new major division, which zeroes in on education, education support services—including the Head Start program serving Camden city and county—community-based prevention efforts, and violence and trauma intervention and prevention programs. And it's not an easy task, but Rutolo has a proven track record of success. Among her many accomplishments, she served as the principal investigator for the federal Camden Cooper Lanning Promise Neighborhood Initiative, and successfully brought together more than 25 community partners, schools, resident associations and faith-based organizations to identify, formulate and put into action solutions to the wide array of problems and negative outcomes that significant poverty creates. Under her leadership, the center has rehabbed its image and created an outreach network across several counties, and even increased donations and grant monies received. Rutolo also serves on the National Alliance for Children and Families Resource Development Committee, is president of the Board of CamConnect, is a member of the Association of Fundraising Professionals, serves on a tri-county prevention coalition to combat sexual violence, was past president of the Executive Council of United Way of Camden County, is on the board of the Haddon Heights Youth Athletic Organization, is a member of the Board of Advisors for the Markeim Art Center, and finds time to volunteer at her children's school.
The Nocella Sisters
Talk about a trifecta. The Nocella sisters have each found their own version of success—yet still find time to give back to the community.
Sharen Nocella
First up is Sharen Nocella, currently the chief marketing officer at one of the oldest and largest full-service law firms in Philadelphia, Obermayer Rebmann Maxwell & Hippel LLP. A graduate of the Wharton School of the University of Pennsylvania, Sharen is a member of the board of directors and chair of the sponsorship committee of the Center City Proprietors Association, a nonprofit, member-supported chamber of commerce in Philadelphia that provides connections, insight, community and resources to members. With her help, the CCPA has created new packages and developed new strategies for selling sponsorships that in turn fund their events and educational programs. This Super Woman, a native of Mount Ephraim and single mother, seems to have found the precarious balance that working mothers everywhere are searching for.
Sue Carney
The second sister is Sue Carney. A lifelong South Jersey resident, Carney attended Audubon High before becoming a career postal employee and dedicating herself to the labor movement. She quickly moved up the ranks of the American Postal Workers Union and is currently serving her fifth term as the union's National Human Relations Director in Washington, D.C. She is known to her peers throughout the country, many of whom call her Jersey, as an ardent advocate for veterans and relentless fighter for workers' rights. Her commitment has never wavered, not even during her personal battle with breast cancer—she is a four-year survivor. Carney has testified before Congress twice, successfully thwarting efforts to strip benefits from injured workers. She's also initiated dozens of veteran and military support programs, including the collection and distribution of new clothing and other necessities to thousands of homeless veterans for nearly a decade, and has inspired fundraising efforts that raised $65,000 for the Wounded Warrior Amputee Softball Team and their Kids Camps. She is the Senior Executive Committee Member for the Postal Employees Relief Fund, a nonprofit organization that has provided $16 million in financial aid to families devastated by disaster, and is the recipient of the prestigious NJ State Postal Workers Union Leader of the Year Award and the Dick Jines Human Relations Award for her community involvement and activism.
Karen Nocella
Then there's the third sister, Karen Nocella. As Executive Director of Licensing and Promotions for the Miss America Organization, she has dedicated her career to working with the country's leading provider of scholarship assistance and advocate of young women—also known as the Miss America Organization. Prior to her promotion, Karen served as the tour manager for the last eight Miss Americas—which usually includes more than 100 appearances, traveling 15,000 miles monthly, and changing location approximately every 48 hours, even helping coordinate this year's USO World Tour with Vice Chairman of the Joint Chiefs of Staff, Admiral James A. Winnefeld Jr., visiting U.S. troops and their families in Europe, the Middle East, Asia Pacific, even an aircraft carrier at sea. Somehow, Karen finds time to give back to causes close to her heart, such as the Children's Miracle Network Hospitals, which raises funds and awareness for children served by more than 170 hospitals nationwide. Prior to her Miss America post, Karen worked for the Philadelphia Phillies for 20 years in its community service department. A lifelong resident of Mount Ephraim, Karen is an active member of the Mount Ephraim Baptist Church, where she volunteers frequently.
Paula Konstantinides
A nurse for 28 years, Konstantinides has an extensive list of accomplishments. She helped develop Virtua's diabetes program that is still used today, was the director of Virtua Fitness for eight years, and also provided strategic planning, leadership and management of daily operations for the Center for HealthFitness in Washington Township and William G. Rohrer Center for HealthFitness in Voorhees. She also recently received her CMSRN, a certification as a Medical Surgical Nurse. She's been recognized for excellence in her field, receiving a Superstar Award for leadership in 2010 and a Daisy Award in 2014. Three years ago, she returned to the bedside when Virtua opened the new hospital in Voorhees, and became involved, serving as co-chair of the Shared Governance Team. She also participates in the Nursing Professional Practice Committee, Medical Surgical Nursing Practice and the Skin/Wound Assessment Team. This Super Woman also has a long list of philanthropic activities: She's a member of the local chapter of Daughters of Penelope, and is helping raise funds for St. Nicholas Shrine, plans for a national shrine where the Greek Orthodox Church was lost in the Sept. 11 attacks at the World Trade Center; she's a frequent fundraiser and donation drive champion at Virtua for several organizations, including the Voorhees Animal Orphanage, Team Captain for the American Heart Association Walk and the March of Dimes. In the past, she served as a volunteer coach for Voorhees Soccer Association and Voorhees Basketball Association, and was a board member and president for Voorhees Basketball Association.
Nicole and Krystal Valianti
While sisters are known to have a strong bond, Oaklyn sisters Nicole and Krystal Valianti take it a step further. When younger sister Krystal, 22, started suffering from fatigue last winter, she thought it was due to a demanding school and sports schedule. But after some tests, she soon learned that the issue was much more serious than that. At just 21 years old, Krystal was experiencing kidney failure and needed a new kidney, or she was facing dialysis. Although almost 30 people offered to donate, it was Krystal's older sister Nicole, 26, who was the best match. The transplant took place on June 12 at Our Lady of Lourdes Medical Center. For Nicole, it wasn't even a question. "It was really hard when we learned that Krystal needed a kidney," she says. "It felt like it came out of nowhere because she hadn't been sick. The first question I asked was, 'When do we start getting tested?'" And Krystal is equally thankful for her sister. "Nicole donating her kidney to me is very special," Krystal says. "It means a lot to me that my sister would do this for me." The sisters both attended Collingswood High School and were student athletes; Nicole played field hockey at Rowan University and went on to become a kindergarten teacher and coaches field hockey, basketball and lacrosse at Collingswood High School, while Krystal plays lacrosse at Rutgers University-Camden. And they haven't forgotten what they went through, as they both raise money to help fight kidney disease.
Julie Kramer
Ten days after turning 23, Tabernacle's Kramer was diagnosed with Stage IV synovial sarcoma, one of the rarest forms of soft tissue cancer in the world. She underwent aggressive chemotherapy and last fall had an eight-hour operation to remove the tumor, which also required removal of Kramer's phrenic nerve, subclavian vein and two ribs. She lost 50 percent function of her diaphragm and doctors dubbed her the "miracle case." Kramer appeared on The Ellen DeGeneres Show in the midst of her radiation therapy where she was given $10,000 by Target and surprised by her favorite baseball player, Chase Utley. Earlier this year, she threw out the ceremonial first pitch at the Phillies' home opener. Kramer also co-hosted Striking out Cancer, raising $8,500 for the Children's Hospital of Philadelphia. She made a return appearance on Ellen, announcing she was cancer-free, and in recognition of her fundraising efforts, Shutterfly presented Kramer with a $10,000 check for CHOP.
Beth Elwood
For many battling cancer, words of inspiration and encouragement can make a huge impact throughout treatment. Elwood, who was diagnosed with breast cancer nine years ago at age 33, experienced that firsthand through five surgeries and eight chemotherapy treatments. Every note from a friend or even something as simple as a magazine left on her porch after treatment uplifted the Sewell resident and she started writing notes to friends and family going through treatment. In June 2014 she had a vision of combining her experiences with those words of inspiration and formed a nonprofit called Hearts United Against Cancer. The organization delivers care packages to men, women and children battling cancer. Elwood and her team of volunteers have hand-delivered or shipped over 2,100 baskets and bundles of homemade blankets, pillows, bags and other crafts across 23 states.
Sabine Mehnert
Mehnert brings logistical and relationship-building skills—honed over 15 years in Corporate America—to her role as Senior Manager of Corporate Relations for the Food Bank of South Jersey. Her role requires developing partnerships with companies and sponsors, as well as coordinating major food and fundraising events. She is a member of the Professional Women's Roundtable, a networking, leadership and educational group for women business leaders in Greater Philadelphia, and sits on the marketing and membership committee for the Southern New Jersey Development Council. Mehnert also helps run her church's food pantry program, coordinating volunteers, bagging and distributing food to clients. A former teacher and passionate advocate for children and education, Mehnert volunteers her time to the PTA and created an after-school math tutoring program for grades 7 through 10 in the Audubon School District.
Patricia Claghorn
Currently the Dean of Business Studies at Rowan College at Gloucester County (RCGC), this Super Woman has worn many hats during her time at the college, from Executive Director of Corporate and Professional Development in the Division of Continuing Education in 2004 to Dean of Continuing Education in 2005 to her current role, which she began in June 2012. Prior to RCGC, Claghorn worked as Director of Human Resources for national electronics and appliance retailer Silo, and Director of Staffing for Trump Hotels and Casino Resorts in Atlantic City, where she was responsible for the staffing of more than 12,000 employees at four hotel and casino resorts. She also finds time to give back, as a member of the Apprenticeship and Workforce Development Committee of the Gloucester County Workforce Investment Board and the local chambers of commerce. She's also received several awards over her career, including: NJ Business Person of the Year by the Future Business Leaders of America in 1998, the Dr. Patricia Donohue Leadership Award by the American Association for Women in Community Colleges in 2011 and A Woman in Leadership recognition from the Southern New Jersey Chapter of the American Red Cross in 2013. Claghorn also chaired the Gloucester County Women in Technology Fair for 8th and 9th grade girls and formed RCGC's first chapter of the American Association for Women in Community Colleges, of which she is currently president.
Desi Ferrell
A lifelong Burlington County resident, Ferrell made a promise that she has kept for 25 years. When confronted with the possibility of losing her sight in one eye, she vowed to spend her life volunteering to help others if her eyesight was spared. Since then, she has served on the board of directors of Big Brothers and Big Sisters Burlington County and volunteered at the Ronald McDonald House in West Philadelphia. For 23 years Ferrell has been involved with Healing the Children (HTC), one of the oldest and largest registered charitable organizations focused on helping underserved children throughout the world secure urgent medical assistance, and helped to found the Greater Philadelphia chapter 15 years ago. As executive director of this chapter, located in Westampton, Ferrell has worked with health care professionals in our region to establish volunteer medical teams to travel abroad to treat patients in need, as well as send surgical instruments and equipment. To date, HTC has helped over 240,000 children in over 95 countries, equating to over $600 million of medical services.
Beth Reaves
As the Head of School at Friends School Mullica Hill, a private Quaker school serving students pre-K through grade 8, Reaves' life is committed to the education of children, teaching them to become lifelong learners. Worth noting: This is something that Reaves, who earned her M.B.A. from the Wharton School at the University of Pennsylvania, also holds in the highest esteem. In her four years as Head of School, this Super Woman has worked actively with the school's students on their community service projects throughout Gloucester County, instilling in them the Quaker philosophies of community, respect and helping others. She also incorporates these principles into her own life, as she and her family have hosted extended visits from students living nearby, through the Fresh Air Fund, and also from around the world, through Global Friendships. Prior to her current position, she was the Director of Admissions and Advancement at Friends School, was formerly at the Wilmington Montessori School, and spent 10 years in corporate marketing working for a Fortune 500 company. Reaves sits on the Board of Trustees of the Friends Council on Education and is a member of the South Jersey Alumnae Chapter of Delta Sigma Theta sorority.
Meishka L. Mitchell
This Camden native is Vice President of Neighborhood Initiatives for Cooper's Ferry Partnership (CFP), a nonprofit community and economic development organization that works to promote Camden as a place to work, visit, live and invest, through public and private partnerships that spark economic growth and revitalization. Mitchell joined CFP in 2003 as a graduate intern, and since then, has contributed much to the organization—and Camden. Mitchell, who took her current post in 2010, was integral in broadening the organization's mission of planning and redevelopment in Camden neighborhoods; oversaw the development and implementation of several key neighborhood projects, aided by a high level of community input and involvement; and managed the completion of several critical park improvement and infrastructure projects. Mitchell has a master's of City Planning from the University of Pennsylvania, is certified by the American Institute of Certified Planners and has a New Jersey professional planner's license. She also somehow finds time to volunteer with the Big Brothers Big Sisters program in Camden, and is an active member of First Nazarene Baptist Church. She's also pursing her Ph.D. in Public Affairs and Community Development from Rutgers University.
Frances McElhill
McElhill, a partner with Archer & Greiner, P.C. and chair of the firm's Nonprofit Practice group, has a proven track record of long-term dedication to both her professional and philanthropic pursuits. Professionally, this Super Woman has more than three decades of experience representing tax-exempt organizations—public and private universities, higher education organizations, nonprofit hospitals and health care organizations, social service providers, private foundations, religious institutions and community trusts—providing legal counsel to top executives and board members on matters of governance, fiduciary, corporate structuring and reorganization, merger and affiliation, federal state and local tax, charitable giving and commercial co-venture, general business and contract and tax- exempt financing. She's also been volunteering with the United Way for over 24 years, and is currently a trustee on the Regional Board of the United Way of Greater Philadelphia and Southern New Jersey and is chair of the United Way local board in Camden County. In 2012, McElhill was honored with the United Way's most prestigious award, the Tocqueville Society Award. She's also been a trustee and volunteer for Catholic Charities of the Trenton Diocese for the past 25 years, and is a trustee of the Non-Profit Development Center of Southern New Jersey. McElhill lives by the motto: "If you want something done, give it to a busy person and it will get done."
Loretta Winters
A Williamstown resident and president of the Gloucester County NAACP since 2010, Winters is known for her efforts in breaking down barriers between communities, be they political, educational, social or economical. Under her leadership, the Gloucester County NAACP branch was recognized with the state's Unit Award in 2011 and started the first NAACP College Foundation at Gloucester County College. Earlier this year, Winters was recognized by the Philadelphia Eagles as one of 10 finalists in their Community Quarterback Awards. She received a $2,000 grant for her commitment to the NAACP. She is an advisory board member on the New Jersey Human Relations Council, a graduate of the FBI Citizens Academy and a former councilwoman for Monroe Township. Winters regularly organizes fundraising events to provide scholarships and supplies to students in need, and leads efforts in the fight for voting rights, an end to gun violence, women's equality and diversity in state government. Outside of these accomplishments and her position in the Deptford Township School District, Winters serves as CEO of her husband's construction business and spends time with her blended family of seven children and 12 grandchildren.
Vicky McCristal
For McCristal, her role as director of sales and marketing for the Wyndham Philadelphia-Mount Laurel goes far beyond her job description. When the Michigan transplant signed on to work at the hotel, she knew it was a fit when she saw the solar carports, which supply the hotel with 45 percent of its annual energy needs. Then she learned of other sustainability programs in practice at the hotel: the recycling program and Wyndham's Green Leaders "Silver Level" designation from Trip Advisor in 2014, and she knew it was a place that would be on board with her philanthropic ideas. One of her first projects, started in February, was working with local hospitals and charities to provide economically priced sleeping rooms for those in need—and then giving a portion of the proceeds back to those charitable organizations. Under McCristal's watch, the Wydham is also working with Virtua Hospital, Cooper Medical, Bancroft and The Ronald McDonald House, who all receive a quarterly check for a portion of room sales, to be awarded to their charity of choice. "Giving back to my community is a vital part of my daily mission," McCristal says.
Brenda Ross-Dulan
As Executive Vice President and Southern New Jersey Regional President for Wells Fargo, Ross-Dulan oversees 150 community banking stores and $12 billion in deposits, and has more than 25 years of banking experience. Adding to her repertoire, she led the Southern New Jersey Region of Wachovia through the Wells Fargo merging and conversion process—the largest in financial services history. Prior to her current post, Ross-Dulan was the region president for Wells Fargo's Los Angeles/San Gabriel Valley Region. Her many awards and recognitions include being named one of the Top 100 Most Influential Blacks in Corporate America, an Executive Making a Difference by the Los Angeles Times, receiving the Martin Luther King, Jr. Economic Justice Award, the LEAP Academy Leadership Award and the 2015 Black Enterprise 50 Most Powerful Women in Corporate America. She's also earned various recognitions by the Executive Women of New Jersey, the New Jersey YMCA Hall of Fame and Kidsbridge. Despite her demanding day job, Ross-Dulan also makes it a point to give back to the community, serving on the boards of NJTV, Coopers Ferry Community Development Corporation, Princeton Regional Chamber of Commerce and Southern New Jersey Chamber of Commerce, and as a national spokesperson for Wells Fargo's African American Business Services program and executive sponsor of Wells Fargo's Southern New Jersey Latin Connection Team Member Network.
Lauren Dunn
This lifelong Gloucester County resident is both a small business owner and local philanthropist. Dunn and her husband Patrick co-own Dunn Landscaping, which provides landscaping, hardscaping and maintenance programs for residential and commercial clients. They started the business when they were just sophomores in college; she was an accounting major and he, horticulture. The couple, who married in 2007, started off in separate careers, but Dunn soon joined her husband at the family business, and hasn't looked back since. "Although I loved public accounting, busy tax seasons running into busy landscaping seasons soon became very difficult to maintain and I made the decision to dedicate 100 percent of my time to our company. It's the best decision I've ever made. It's provided me with the opportunity to work with amazing people, fantastic companies and valuable nonprofit organizations in Gloucester County." While she keeps busy in her administrative and sales roles at the company, Dunn is also a member of the Schuylkill Dragons, a 501(c)(3), and competitive women's dragon boating team in Philadelphia; and this Super Woman has also been the chairperson of the Swedesboro Christmas Parade for five years and is currently planning this year's celebration.
Shannon Morgan-Leonen
Currently Assistant Vice President and Branch Manager at Investors Bank in Williamstown, Morgan-Leonen has more than 25 years of experience in the financial services industry. In her current role, she takes on new business development, fosters community relationships and oversees daily operations and staff at the branch—earning her recognition in both 2014 and 2015 leading her branch to meet its sales goals. But this Super Woman's accolades go far beyond her professional success. A passionate volunteer, Morgan-Leonen is an Ambassador for the Gloucester County Chamber of Commerce, a member of the Arc of Gloucester County Fundraising Committee, the Committee Woman of Pittsgrove Economic Development and the Williamstown Sunrise Rotary. She's also a board member of the Schalick Diamond Club, which supports the baseball and soccer teams at Arthur P. Schalick High School, and is a member of the Schalick High School PTO. She previously served as councilwoman on the Pittsgrove Township Committee, was a board member of the South Jersey Volunteer Center and vice president of the Woman's Leadership Group/United Way—the latter of which where she developed and facilitated the Ready4Work program, which provides mentors to women re-entering the workforce. She also received "The Best of the Bank" award from Fulton Bank in 2003.
Published (and copyrighted) in South Jersey Magazine, Volume 12, Issue 7 (October, 2015).
For more info on South Jersey Magazine, click here.
To subscribe to South Jersey Magazine, click here.
To advertise in South Jersey Magazine, click here.