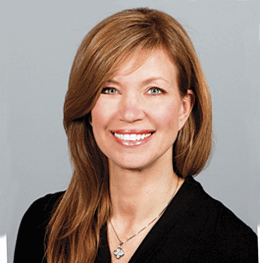 It's On My List
For this column I need a bucket and a piece of paper.
I will take the "to do" list in my head, write it on the paper, then put it in the bucket. It doesn't have to be a big bucket or a big list, but as I turn 50 this month I started thinking, "I can't believe I have lived 50 years and have not done 'this' or 'that' yet." I'm not sure I look 50 but who can say what that should or shouldn't look like. Thankfully, the picture on this page was taken professionally a few years back when I think my 40s were pretty good to me.
I started thinking more about my bucket list as I was in the middle of being able to check off one of the first things I would put on it: spending time with best friends from childhood. While I feel fortunate to have had many friends growing up, four of us in particular from Edgewater Park stuck together from grade school through high school. We had similar families; our siblings knew each other, as did our parents. We had strong roots and as a tree grows so did we, branching out in different directions.
One friend and I went to college together at Glassboro State, the other two tackled Rutgers and Delaware. Marriages, careers, lives in different states and children eventually followed. Before we knew it, half of a lifetime passed in between phone calls to keep in touch. I think the last time all four of us were together at the same time was my wedding 14 years ago. That changed somewhat in September.
While plans and circumstances still prevented all four of us from seeing each other together, three of us spent a Friday afternoon catching up on my porch. The fourth met two of us at the Shore for some great conversations with our toes in the sand. It was a weekend I had been looking forward to since we had agreed on a date that best fit with our different schedules. We met as older, wiser women changed by time and experiences but still the same connected friends we were years ago. I felt so proud of the mothers we have become as we shared milestones of our own children and appreciated our parents' examples. Three of us are turning 50 this month, one just turned 49. Only sleep and our eventual departures ended constant laughter, reminiscing and catching up. We marveled that we never really fought with each other about anything.
We looked at pictures former classmates posted on Facebook of our elementary and middle school classes and named students where there were still blanks left by others who couldn't quite recall who was who. We wondered what the heck we were wearing and lamented the common mustard yellow color that seemed to be a staple in clothing closets of the 1970s. We talked about how bittersweet it is to realize our own daughters don't need our opinions when it comes to buying clothes now. I had to laugh that in this day and age of technology we could instantly see and share the pictures we took. My friends sent them to their daughters away at college.
Text messages upon safe arrival back to our homes conveyed another message of love and gratitude for a treasured weekend together catching up and a plan for next year.
What a special gift for this milestone!
We were very aware while we were together that we may plan for tomorrow and make lists of things we would like to do but time is promised to no one. Weeks before we got together a young man who was a central figure in our larger group of friends when we were kids passed away. He was only 48. In my memories he was the first boy to take me to a movie, teach me to ride a motorcycle and a horse. He dated all of my friends too, that's how well liked he was. I can picture him in the guy/girl rugby games we played in his yard, the hard one to catch in nighttime games of jailbreak and the host of our high school float-building parties. His parents welcomed all of us kids into their home where we made messes and many fond memories. While we caught up at one or two reunions, I hadn't seen him in years and can't believe he's gone. I used to pass his parents' home on the way to my old neighborhood and think, "I should call him to say hi." I wish I had. My bucket list will also include a number of people I would like to contact to see how they are because it's been too long since I have connected with them.
I'd also like to include on the list more planned dates with my husband Tom. We are very blessed with our two kids but admit too many times we let everything they have going on take over the priority list. As a combined birthday-anniversary gift the two of us recently hopped a train to New York City for a Broadway matinée (Kinky Boots, don't miss it!) and an overnight stay after a nice dinner and a walk spent talking. It was a great date, easy to do with New Jersey Transit's River Line train to Trenton and an Amtrak train into the city. The message for both of us was less helicoptering around the kids, more doing things for us.
My bucket list will also include a section that says, "Robin, you should ________________."
In the blank I will write … teach at a college or high school, give a motivational speech, write the book you've wanted to write and finally learn to speak Spanish fluently. I would like to work face-to-face with students seeking a TV news/journalism career because they won't find certain skills in a textbook. I'd like to motivate people who need that little bit of extra encouragement to achieve their goals.
Since I am competitive I wish I had enough stamina to play in some kind of sports league so I should put "work out," "train for a 5K" or "join a field hockey league" on my list but who am I kidding? Instead, I will add cherish more and increase the time I can run around with my kids. I plan to enlist their help putting on paper (err, I mean the computer) the children's book idea always swirling around my head because if they won't read it who will? My bucket list may also include traveling to faraway places but I wouldn't be disappointed if I didn't eventually check off all of those kinds of items. Looking back I can see those two years after leaving a full-time career. Quality time with friends and family has already filled up my heart and some of the bucket. Steps into other career opportunities have also allowed me to grow professionally and personally and inspire me to keep trying to challenge myself. Who knows? One day you really might need a translator to read one of my columns. Fluent in Spanish, check!
Robin Rieger is a former anchor and reporter with CBS 3. A lifelong South Jersey resident, she lives with her husband, Philadelphia 76ers Radio play-by-play broadcaster Tom McGinnis, and their two children in Burlington County.
Published (and copyrighted) in South Jersey Magazine, Volume 12, Issue 7 (October, 2015).
For more info on South Jersey Magazine, click here.
To subscribe to South Jersey Magazine, click here.
To advertise in South Jersey Magazine, click here.