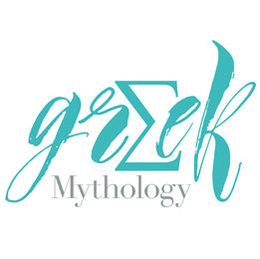 Greek Mythology
Fraternities and sororities often make headlines for the wrong reasons. But area schools are quick to point out that there's more to Greek Life than salacious partying.
The scandal and shame that has plagued national fraternities and sororities is hard to ignore. It seems like every time college starts back in session there's a new headline with a few new Greek letters.
There's the University of Oklahoma Sigma Alpha Epsilon fraternity that was immediately shut down in March after a video leaked of brothers singing and clapping to a race-charged frat chant. Thirty-eight Greeks from the Kappa Delta Rho fraternity at Penn State University were expelled from the frat in June after police uncovered Facebook messages talking about unusual hazing, harassment and drug abuse. And this past February, at Yale University, the fraternity Sigma Alpha Epsilon was banned from activities until August 2016 after violating the school's sexual misconduct policies during their initiation ceremony, and an additional Yale frat was in hot water again recently this summer after a sexual, "No means yes" chant leaked online.
The scandals hit as close as New Brunswick, as Rutgers University made the decision last spring to ban fraternity and sorority parties from their infamous "Frat Row" after Rutgers Greeks were filmed singing racist chants and student hospitalization for severe intoxication increased.
But what about in South Jersey, where Greek life remains a part of campus life at our two biggest universities, Rowan University and Rutgers University-Camden?
Facing a problem The biggest local Greek scandal came in 2014, when one brother from Rowan's Tau Kappa Epsilon—or TKE—filmed a fellow brother having consensual sex with an 18-year-old woman, then leaked the tape online. Both brothers were suspended from the university after the woman brought the tape to police, and they resigned from TKE soon after. No charges were filed.
News of the tape spread across South Jersey and TKE, including to Rowan's Greek alumni. "We didn't speak too fondly about it, that's for sure," recalls Steve Bond, a 1989 Glassboro State graduate and TKE alumni. "The relationship was consenting, and their mistake was putting it up online. And that's what the big problem is: Their whole lives are on video, and they're not allowed to make mistakes."
Every problem in the news seems to be tied into social media: Greeks, feeding off encouragement from friends looking to capture the next big YouTube hit, go overboard and end up in the deep end. "The public likes stories that support the Greek life negative stereotypes," says Marlton's Bernadette Breuninger, a 2010 Rider University grad and Alpha Xi Delta sister. "Social media is a huge part of today's world. News stories are 'liked' and 'shared' so easily that more people are aware of headlines than ever before. Everyone knows that scandalous headlines generate more attention than other headlines."
"It seems pretty transparent today," agrees Bond. "Cameras are letting people inside [to see] what goes on inside fraternity houses, which is really what goes on across the campus. The same parties that are going on in the fraternities are going on [with] the football team and the other clubs, but you tie a fraternity's name to it and that creates the problem."
"Some Greek members make mistakes and the whole community is put under scrutiny for it," says Maple Shade's Mat Greer, former Grand Scribe of Stockton University's Kappa Sigma fraternity and co-founder of the campus' interfraternal council. "I also think that upper administration who are not Greek supporters are very quick to say, 'Get rid of them,' instead of helping educate the members on what the issue is and how they can educate the chapter, or individual members that are the issue."
While that is true, the fact still remains that the recent news highlights disturbing and dangerous behavior. But to South Jersey's Greeks and the university officials monitoring the organizations, these problems stem less from fraternities and sororities and more from a few bad eggs with Smartphones. And students who stray are quickly punished—like the two TKEs at Rowan.
"Luckily, Rowan students aren't facing any backlash," says Joe Mulligan, assistant vice president for civic involvement at Rowan. "We have expectations for all of our students. They're under our student code of conduct, and we hold our Greek organizations accountable, not just as individuals. We expect all of our students and organizations to comply with the rules and policies with the universities. We have a good working relationship with the municipality who help us intervene in neighborhood situations."
Breuninger says the images of Animal House-style frat parties doesn't reflect the local Greek scene at all. "I can speak for the vast majority of the girls involved in Greek life at Rider University. ... The men in the fraternities were respectful, fun and treated me like my own brothers. I was never in a situation where I felt unsafe. I never felt pressured into doing anything I was uncomfortable with," she says. "I was left a little disappointed after leaving my first frat party, expecting it to be like in the movies."
Rutgers University-Camden Greeks do not associate with their North Brunswick cousins, and the campus does not have recognized fraternity and sorority houses for their 14 Greek organizations and 300 fraternity men and sorority women. This may be part of why they remain relatively out of trouble, but it's still something to pay attention to. "You have to worry about it of course, but we do a ton to combat those worries," says Allison Wisniewski, associate dean of student affairs at Rutgers University-Camden. New organizations at Rutgers University-Camden must go through an accreditation program which includes having a higher GPA than the average student and participating in anti-hazing, alcohol and drug use classes. "Because this has become a part of the accreditation process it becomes a permanent part of the organization."
Fighting a stigma
While public scandals rise, so too does interest in Greek life, as a UCLA study suggests.
The American Freshman Survey says that 11 percent of male students and 16 percent of female students chose to look into joining Greek life.
"We've experienced a lot of growth over the last few years with our Greek population and with our chapters, involving students who want to be involved," says Mulligan. He says the key to maintaining a balance is keeping an eye on the students and listening to their concerns. "We're really open to expansion, knowing that our enrollments are increasing and that more and more students are expressing an interest in joining Greek life. It pushes everyone to step up their individual organizations. We want to acclimate new organizations, make sure they are starting off on the right foot."
Mulligan says the key to fighting negative headlines is to keep an eye on the Greeks, and acknowledging the good they do.
"These incidents happen, and it's important the universities where they occur take important and reasonable steps. I don't think that there are system-wide problems with any organizations. But what we do, if there is a national incident and we have one of those chapters, we reach out to them, make sure that everything is OK and make sure that they aren't feeling a backlash from the incident. Our priority is to make sure these Rowan students are OK. We're always talking about the PR aspects of the Greek image on campus and in the community. We work hard to highlight what they're doing on campus and how they're helping their fellow students."
Greer says that drawing a positive description amidst a sea of negative headlines can be tough, but it is possible. "The media does not focus on the positives because people on the large scale [don't] care about the good things these groups are doing, especially if they were never involved, or are not currently on good terms with their national or regional organizations. People tend to like focusing on the bad things because it makes them feel better. These things have always been happening, but we have been doing a better job of educating our chapter about it now."
Social media can be Greek life's best friend or worst enemy, which is why making social media accountability a part of Greek responsibility is more important than ever. "You have to be responsible when it comes to posting on any media," continues Greer. "The one thing [that's] different is that your posts on social media as a Greek member also reflect your organization. One of the ways I advised my chapter in dealing with social media is have a social media monitor. They have one person who runs different social media accounts for the chapter."
Creating their own image
Alumni have also reached out to support younger students and help outline what their future with Greek life could be. Greer has since gone on to Rutgers University, where he is working an assistantship in fraternity and sorority affairs. He says that it's the responsibility of older Greeks to educate newer, younger Greeks, and raise them in the brother and sister mentality. "It is important not to be afraid to have the tough conversations. Be the voice, even if one person listens it is the start of change," he says. "It is about being proactive instead of reactive and helping to educate our members on their actions, before they make actions that can cause harm."
"Strong alumni support is beneficial to the organization. It gives a deeper connection to the campus and to the fraternity or sorority," says Mulligan. "We have some great alumni support, and a good number of our alumni are from the area so they tend to stay within the area. And a lot of our national organizations are based in the NorthEast, so that helps our students as well."
The networking and job skills still make Greek life appealing for both graduates and employers. "Four years ago, during the interview for my current job, I couldn't stop talking about my involvement in Greek life and how the experience had made such an impact on my life and prepared me for the future," says Breuninger. "Many employers see the positive aspects of Greek life that the general public don't usually see."
"My first job out of school, I was helped out by a TKE [alumnus]," says Bond, who meets with current TKE students and more recent graduates annually during a TKE golf outing in the summer. "The younger guys today use it as a networking tool, which is really valuable. [And] the guys of TKE are still committed to their charity of choice, like we were, and that hasn't changed."
"There's a lot of negative out there, and because of that I tell our students that it's OK to brag a little; our organizations do more community charity than others," says Wisniewski. "They partner with organizations, children's groups and homeless shelters. They are really involved with Greeks are for Kids raising money for children with disabilities. Their overall GPAs are higher than the average students.
Those headlines get buried. They're raising $25,000 to $30,000 a year. That's a big number."
"One of the things I've always said about our Greeks is that they get a lot of negative attention when it's out there and they don't get a lot of the positive attention that they're deserved," says Mulligan. "They work closely with a lot of local organizations; they do philanthropy and work on campus. And when they're needed, the Greeks show up. Whether its community service, helping students move in, or any assistance, they're the ones that show up when we call."
Published (and copyrighted) in South Jersey Magazine, Volume 12, Issue 6 (September, 2015).
For more info on South Jersey Magazine, click here.
To subscribe to South Jersey Magazine, click here.
To advertise in South Jersey Magazine, click here.