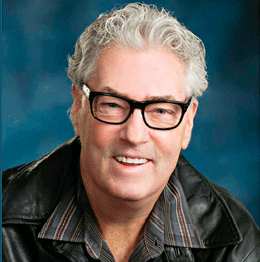 Making Us Proud
When I was a kid, there was a flame-throwing 12-year-old pitcher in my neighborhood by the name of Don Yates who was scouted by the Pittsburgh Pirates. At 12! By the Pittsburgh Pirates of the National League, a team that played the Phillies!
The entire parish was thrilled and busting with pride. It was my first true awareness of what pride felt like in a community sense. This was a warm feeling that was oozing out of everyone and me over the cool accomplishments of a non-family member. Pride. It says a lot about you when you feel it for someone else. It's so unselfish.
So, athletically speaking, was there ever a more South Jersey prideful two-and-a-half-day period than that which started on July 10? First up, there was Delran's own Carli Lloyd being honored along with her teammates from the U.S. women's national soccer team with a ticker-tape parade through Manhattan's Canyon of Heroes.
Then, just a little more than two days later, Millville's Mike Trout leads off the 2015 MLB All-Star Game with a line drive home run into the right-field stands.
Not only does Mike become the ninth player in baseball history to hit for a collective All-Star Game cycle, a few hours later he becomes the first player in Major League history to win back-to-back All-Star Game MVP awards.
Every time I drive down Route 55 on my way down the Shore from my Mullica Hill home, I think of Trout when I pass the "Exit 27 Millville-Vineland" sign. An exit makes me think of this joyous kid. How fantastic is that? Pride. It's such a cool emotion.
So here we go with this ridiculous challenge. I am going to name the 10 greatest South Jersey athletes of all time. The last time I wrote something along these lines was when I named the 10 most famous people from South Jersey. I'm still getting angry emails over the omissions from that article.
Remember, folks, I am my own one-man committee. There's no science here. It's just one man's opinion. If someone gets left off, don't take it so personally. And remember, I put these in alphabetical order. You don't think I would be so nuts to try to rank one name above the other, would you?
RON DAYNE
This Overbrook High grad from Pine Hill is not only a Heisman Trophy winner, but he still holds the career NCAA rushing yard record which is remarkable since he has held that record since 1999. Excelled at track and field, also.
JOE FLACCO
Forget that Joe excelled at three sports at Audubon High. Forget that he's quarterbacked the Ravens to three AFC Championship games. Ignore that he's the only QB in NFL history to win a playoff game in his first five seasons. Delight in the fact that "Joe Cool" can be seen walking down the beach in Sea Isle with no entourage, being polite and unassuming to all he meets. Joe Flacco won Super Bowl XLVII. End of discussion.
IRVING FRYAR
I know he had some personal problems, but you can't ignore that when this Rancocas Valley receiver retired he had the eighth most catches in NFL history. Eighth!
LEON "GOOSE" GOSLIN
OK, he hasn't had an official at bat since 1938, but history rolls on and that's the beauty of baseball. This Salem native won two World Series, played in another three and retired with a .316 batting average. Plus, you gotta love the name "Goose!" Uh, did I mention he's in the Baseball Hall of Fame?
FRANCO HARRIS
Rancocas Valley. Penn State. Four Super Bowls with my all-time favorite football team (of course not counting the Eagles), the Steel Curtain Pittsburgh Steelers. When he retired only Jim Brown had rushed for more yards. Throw in the "Immaculate Reception" and this Hall of Famer has to be on here.
OREL HERSHISER
After bouncing around from Buffalo to Detroit to Toronto, Orel landed at Cherry Hill East where he didn't make the varsity baseball team until his junior year. Hershiser went on to pitch in three World Series, winning one (he was the MVP of that Series also) in 1988. That's the same year he pitched 59 consecutive scoreless innings. That's not a typo. A record that still stands and might forever. I heard he was a decent hockey player also around the rinks of South Jersey.
CARL LEWIS
This Willingboro High grad has 10 Olympic medals, nine of them gold. One of the greatest pure athletes in American history. OK, so he needs a little coaching with his anthem singing.
CARLI LLOYD
About time a woman makes this list, and is there any South Jersey woman more deserving? A hat trick in the 2015 World Cup final (as well as the Golden Ball for being the best player of the tournament), Olympic gold medals, a goal from midfield for crying out loud. What a winner. Delran rocks!
MIKE TROUT
I'm cheating here a little bit, because this 24-year-old doesn't have the stats and awards that the others on this list have, so I'm projecting here. There is a chance that, barring injury, when Mike Trout retires he will be considered one of the greatest baseball players of all time. That's Roy Hobbs stuff.
"JERSEY" JOE WALCOTT
For 44 years, this Merchantville native held the record as the oldest heavyweight boxer ever (37) until George Foreman broke it in 1995. C'mon, how do you leave off an athlete whose nickname is "Jersey Joe?" People just loved him.
OK, I know there's two hockey players, Johnny "Hockey" Gaudreau and Bobby Ryan who could crack this list someday, but not yet. And I know right now, you're screaming where's Dave Robinson and many others. So go ahead. Email me at BigDaddy295@aol.com and complain. I can handle it. I have pride.
Check out Two Funny Philly Guys with Joe Conklin and Big Daddy Graham on Saturday, Aug. 15 at the Deauville Inn in Strathmere. Big Daddy will also be performing a solo comedy show on Saturday, Sept. 19 at the Rrazz Room in New Hope, Pa. Visit BigDaddyGraham.com for more information and be sure to check out his podcast on WildfireRadio.com
Published (and copyrighted) in South Jersey Magazine, Volume 12, Issue 5 (August, 2015).
For more info on South Jersey Magazine, click here.
To subscribe to South Jersey Magazine, click here.
To advertise in South Jersey Magazine, click here.