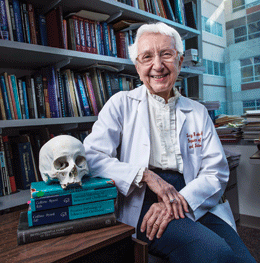 Southern Exposure
Go Figure
134: Age of the iconic Lucy the Elephant, the National Historic Landmark holding court in Margate
eight: Percent that Burlington County raised its county property taxes to preserve farmland, open space and historic landmarks; it is the first increase in seven years.
280,000: Number of Atlantic City Electric customers who lost power during the "macroburst" storm that hit the area June 23.
2,000: Miles of a canoe trip taken by Medford Lake's Margo Pellegrino to raise awareness about water quality.
$146,000: Amount a Cherry Hill man posing as a loan specialist took from six local residents.
five thousand: Number of same-sex couples who have obtained a marriage license in New Jersey since a state court legalized same-sex marriage in 2013.
$27,594: Amount stolen from a Mount Laurel business via an email scammer posing as the company's CEO.
$87.34: How far $100 goes in New Jersey compared to the national average, according to a recent study by the Tax Foundation.
Datebook
8/8
Bring your little ones to sit in the driver's seat of a race car, a fire truck or military vehicle at the annual Touch-A-Truck event. The event raises money for the Heart of Gloucester County mentoring program and the Rapid Response program.
11 a.m.-3 p.m., Gloucester County 4-H Fairgrounds, 275 Route 77, Mullica Hill, (856) 579-7561, $5 per car
8/16
Enjoy some classic jazz at Willingboro's annual Jazz and Music Festival. The event features Sheila E., Miri-Ben Ari, Big Daddy Kane and various other artists.
Noon-10:30 p.m., Mill Creek Park, Beverly Rancocas Road, Willingboro, WillingboroJazzFestival.com, free
8/28
Fab Four tribute band Beatlemania Now will take the stage at the Burlington County Amphitheater for a special Sunset Series performance that will include plenty of familiar tunes from the band's extensive catalogue.
7 p.m., 5 Pioneer Boulevard, Westampton, BCLS.lib.NJ.us, free
3 Things You'll learn
Of all the actors Paul Rudd has worked with, he counts Jack Nicholson as the most awe-inspiring. Page 54
Former South Jersey Magazine food writer Adam Erace and his brother Andrew have a new show on Food Network debuting this month. Page 108
The Middle's Charlie McDermott hails from West Chester and spent his summers vacationing along the Jersey Shore. Page 18
Did You Hear?
"It's been crazy, but in a good way. I couldn't ask for a better script. The little kids wanting to stop and take pictures with me, I remember being that little kid, so I'll always stop on a dime for them."
—Todd Frazier, Toms River native and Cincinnati Reds third baseman, said while visiting the Jersey Shore after winning the Major League Baseball Home Run Derby and starting at third base for the National League in the All-Star Game
Street Level
Burlington County: Moorestown
A man allegedly attempted to conceal $628.50 worth of menswear in a shopping bag at Macy's. When a loss prevention specialist stepped in, the man bit the officer's hand.
Camden County: Camden
Concord Chemical Co. Inc.'s former CEO and president was indicted for allegedly illegally storing hazardous waste at the company's facility in Camden, as well as making false statements to the U.S. Environmental Protection Agency.
Gloucester County: East Greenwich
Officers responded to a reported burglary, entered the house, and told the suspect to surrender. The man then shouted, "I give up," and followed the officers' instructions.
Voice & Vent
This month, on Page 46, we take a look at proposed plans to transform Burlington City's waterfront into a revitalized destination complete with live music, restaurants and more. Share your opinion by visiting SouthJersey.com's Voice and Vent section and answering:
"Do you think a transformed waterfront would make Burlington City a destination for those across South Jersey?"
Click on "Submit" to make your vote count. Next month, we'll report back on what our readers are thinking.
Last month, we asked:
"Do you think A.C. would benefit from having more non-gaming options to attract visitors?"
78% of you said Yes
22% of you said No
Book It: Big Game, Big Business
College football has come a long way since the first-ever game between Rutgers and Princeton was played right here in New Jersey in 1869. The sport is now a beloved American tradition, and its popularity has especially skyrocketed over the last decade, with universities devoting millions to stadiums, practice facilities, coaches' salaries and recruiting.
Local author Gilbert M. Gaul takes his readers behind the scenes of these football factories with his latest book, Billion-Dollar Ball: A Journey Through the Big Money Culture of College Football. A Cherry Hill resident for the last 25 years, Gaul is a former reporter for The Washington Post and Philadelphia Inquirer who twice won the Pulitzer Prize. His insightful book features some of the titans of the sport—like Alabama and Texas—as well as the lesser-known schools who are losing money every year trying to break into the club. Arriving this month just ahead of another exciting season on the gridiron, it reminds fans that touchdown passes and quarterback sacks are not the only side to this widely popular sport.
People
Prolific South Jersey food critic, journalist, radio personality and friend to South Jersey Magazine Ed Hitzel died June 29 while dining with friends at a Hammonton restaurant. He was 64 years old. Former newspaper editor, publisher of his own magazine, Ed Hitzel's Restaurant Magazine, and host of the radio show Hitzel's Table for One, Hitzel was known for his hard-nosed, but fair reviews of South Jersey eateries, as well as unparalleled knowledge of the food scene down the Shore. Hitzel also created the Hitzel Excellence Awards—named for his father Joe–bestowed upon restaurants that met his set of high standards. He is survived by his wife and two children.
Names to Know
Lucy B. Rorke-Adams, M.D.
Moorestown's Rorke-Adams (pictured), 87, recently retired from a 50-year career as a neuropathologist at The Children's Hospital of Philadelphia. She earned her masters in clinical psychology in 1952 and her doctor of medicine in 1957, one of only a few women in medical school and residency at the time. She went on to become the first female president of the American Association of Neuropathology (AAPN) and acting chair of Pathology at CHOP.
Jodi Lennon
Riverside School District Business Administrator and Board Secretary Lennon was recently awarded a Distinguished Service Award by the New Jersey Association of School Business Officials. Honored for her longterm and exemplary service, Lennon was just one of six awardees in the state. The Medford resident has been with the school district since 1994.
Vince Myers
When Myers was diagnosed with Type 1 Diabetes, he used it as motivation to excel in his educational career, but also to stay active—and registered for his first triathlon, the New Jersey State Triathlon. The elementary school principal—a busy father of two—also volunteers as MiniMed Ambassador for Medtronic Diabetes and the Juvenile Diabetes Research Foundation.
Donald Cofsky
Haddonfield's Cofsky, who practices law with Cofsky & Zeidman, LLC, was recently elected to the Board of Trustees of the Family Formation Charitable Trust of the American Academy of Adoption Attorneys, which aids families with adoption and assisted reproductive technology. Cofsky is also a charter member of the American Academy of Assisted Reproductive Technology Attorneys and the co-chair of the New Jersey Academy of Adoption Attorneys.
Nicole and Krystal Valianti
Sisters always have a strong bond, but for sisters Nicole, 25, and Krystal Valianti, 21, that bond grew much stronger when Nicole donated a kidney to her younger sister at Our Lady of Lourdes Medical Center in Camden. The Collingswood family says both girls are doing well recovering from surgery.
Kristin Monckdon
Monckdon, a junior volunteer with the Guest Services Department of Kennedy University Hospital in Stratford for three years, was recently honored by the local health system with the Health Care Foundation Awards Scholarship, to go toward her college education. Monckdon plans to study biology at Rutgers University-Camden.
Published (and copyrighted) in South Jersey Magazine, Volume 12, Issue 5 (August, 2015).
For more info on South Jersey Magazine, click here.
To subscribe to South Jersey Magazine, click here.
To advertise in South Jersey Magazine, click here.