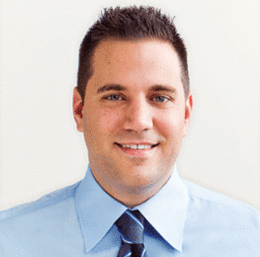 A Doctor's Care
We were supposed to be celebrating my mother's 60th birthday. My two sisters and I had been planning a big surprise luncheon with several family members and close friends for months. Everything was all set when on the eve of the party I received a phone call that my mom had been taken to the hospital—on her actual birthday.
My mom marked her milestone day laid up in the emergency room with wires and machines all around. Long story short, she was having some heart issues and would have to stay the night. Needless to say, the party was postponed as my sisters, my wife and I all cared for the patient. She was released the next day and things were getting back to normal, when suddenly a few days later she was back in the ER. This time, things were getting a bit worse and they decided it was imperative to implant an emergency pacemaker.
As the family stood nervously in the waiting room (we had lost my dad just a little more than a year prior), the doctors came out to see us. They explained the procedure and the steps that would follow. They were direct, informative, but most of all, comforting. They wanted to let us know that not only were they there to help my mom, but us as well. I'd be lying if I said the nerves went away, but they certainly subsided some after speaking with the physicians.
It occurred to me that this is something doctors have to do every day—no matter if they are ER docs, your child's pediatrician or a woman's OB/GYN. Part of what makes a good doctor is not only their ability to make us feel better physically, but also mentally—even emotionally. You'll find plenty of these physicians in our annual Best Doctors list on page 68, the kind of medical professionals who go above and beyond to better serve their patients.
A few short weeks after my mother's procedure, we had that party. Everyone came and my mom moved around the room greeting them all, seemingly no worse for the wear. She's back to her old self and we are extremely grateful. She has a few more doctors keeping tabs on her now, but that doesn't seem like a bad thing at all.
Kind regards,
Peter J. Proko
Editor-in-Chief
Published (and copyrighted) in South Jersey Magazine, Volume 12, Issue 5 (August, 2015).
For more info on South Jersey Magazine, click here.
To subscribe to South Jersey Magazine, click here.
To advertise in South Jersey Magazine, click here.