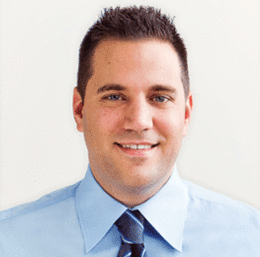 The Best We Can Offer
There's a part in the classic 1990 Steve Martin comedy My Blue Heaven where Martin's mob-affiliated character, who is in the Witness Protection Program, is reunited with several of his cohorts over dinner. They begin lamenting how their new secret suburban lives have cost them some things they once took for granted, and there's a great exchange that goes along these lines:
Last week I drove 43 miles to a restaurant I heard had good marinara sauce.
How was it?
Pleeeease.
The entire table cuts up with deep laughter and it's a great scene in a movie full of them. But, more than that, it illustrates that everyone loves a good recommendation.
A new place to eat, a new place to hang, a contractor for your home; any inside information goes a long way to easing the fears of the unknown. Ultimately we may not agree, but when someone says you have to try something, our instincts aren't typically to run in the other direction.
That's what makes our annual Best of the Best issue so exciting. For 12 months, we scour South Jersey to find the greatest people and places to give our readers our strongest recommendations. Our amazingly dedicated staff spent many long days and even longer evenings doing a lot of legwork—eating, drinking, pampering, shopping and more. It may sound like a good time—and it is—but it's also a lot of hard work that we take extremely seriously.
Starting on page 54, you'll get our picks for everything from French fries to fine jewelry. And we've also given our readers a voice and included their choices in several categories. It's thrilling to be able to present the culmination of our efforts, and believe it or not, we've already started thinking about next year.
But, first things first, while you delve into our Best of the Best selections, there's also a lot of other great content in this issue. You may have noticed our unbelievable cover designed by legendary artist Peter Max. When we found out he was coming to Stone Harbor we thought he might make for a good profile. We expected he'd have a great story to tell (page 70), but we had no idea he would ask us if he could design our cover!
We also sat down with developer Bart Blatstein to hear his ambitious vision to breathe new life into Atlantic City; follow the booming trend of craft distilleries in the area; explore the popularity and controversy surrounding ridesharing apps like Uber and much more.
I guess you could say we can't recommend this issue enough.
Kind regards,
Peter J. Proko
Editor-in-Chief
Published (and copyrighted) in South Jersey Magazine, Volume 12, Issue 4 (July, 2015).
For more info on South Jersey Magazine, click here.
To subscribe to South Jersey Magazine, click here.
To advertise in South Jersey Magazine, click here.