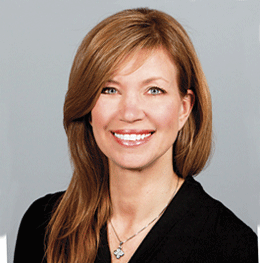 These Are the Days
There is no doubt summer is my favorite time of the year. I loved it as a kid—even as I stubbed my toe a few times a week on my neighbor's uprooted sidewalk when I ran barefoot over to my friend's house to swim or do something else with friends in our neighborhood.
Our family spent one summer at the Trident Swim Club in Edgewater Park. The only thing I really recall about being a swim team member (clearly I wasn't very good) was not liking the sugary powder from a box of Jell-O we would eat for energy before a race. I did love long-gone Holiday Lake, though. A Super Wawa now sits on the old Holiday Lake property, but I can picture in my mind the old gates at the entrance that welcomed us as kids. In the middle of the lake was a platform that I was determined and equally as afraid to swim to. After a day of swimming, we would dig around behind our chairs in the sand and find change for ice cream at the concession stand.
Like many other families, our family also loved to go to the Jersey Shore. A ride to Long Beach Island with our family was truly a "trip." Despite planning to leave at 9 a.m. to "beat the traffic" on Route 72 we would finally have our gear together and loaded by 10:30 a.m. and if we were lucky get on the road by 11 a.m. for a 12:30 p.m. arrival. The ride there was usually predictable. We'd drive east on Route 38 and eventually hop on the road that took us by Ong's Hat, a former custard and food stand we stopped at from time to time. It was a good time marker if we stopped there after a day at the beach. We knew from that point we would be home in 30-40 minutes, unless my dad was getting a ticket for speeding, then it took a little longer.
Sometimes our late start left us sitting in the long line of beach traffic that snaked through Manahawkin, then up and over the bridge onto LBI. When traffic got really bad, and when five kids could not sit still and cooperate one minute longer, my parents stopped at Manahawkin Lake and parked the car. My siblings and I weren't always happy to end up there but we usually made the best of the sandy shore and what seemed like cedar water with a mushy bottom.
On the days when we made it all the way to LBI—and there were plenty—we would swim all day hanging onto our dad's arms. I remember trying to tip-toe into the water when it wasn't as warm as I liked, and my dad would run up behind me kicking up water sending me laughing and screaming from the surf. My mom loved to sit in the sun and still does. I can still hear the "click, click, click, click" of those old, three fold, heavy, metal beach chairs that she used. It never mattered if we spent the day on the beach in Surf City, Barnegat, Ship Bottom or Beach Haven, the day often ended with a trip to Bay Village for pizza and some kind of treat before we left.
There were a few summers of "firsts and onlys" for my family, including a camping trip in a popup camper somewhere along Route 9 in Cape May County. Too many bugs and too much dirt—we had more fun having sleepovers in the camper on our driveway. A crabbing trip in the middle of the bay was another first and only. All of us were packed in a crabbing boat with traps, hand lines and nets. The problem was, one of us with a hand line or net would yell out, 'I see a crab!' then the rest would lean over to see what was there, nearly sending us overboard in a tipping boat as my parents yelled, "Sit down! Sit down!"
My parents brought our family to Brigantine years ago when their close friends, who we called Aunt Jean and Uncle Frank, lived there. Their house was a Cape Cod that seemed enormous to me as a child. I had never seen Hydrangea bushes until I saw the ones in front of her house with enormous pink, purple and blue blooms.
On the north end of Brigantine, a concrete sea wall provides a nice walking surface for several blocks along the beach. When I was little, the Brigantine Castle occupied an old pier in that area. My dad took my older brothers, my sister and me into the castle, which was a haunted house at the time. I should have turned back the minute the eyes in a portrait moved. Instead, my dad carried me for a while. (Really, he couldn't pry me loose.) After enough of a fright, I finally slugged a character carrying a wooden hatchet who jumped out at us. We were offered a quick exit and took it. To this day, I don't think I am brave enough to get my kids all the way through a haunted house.
I am determined, though, to help my own kids experience and enjoy the best that summer has to offer. Last year, we started paddle boarding and kayaking. It became another great way for us to spend time together as a family knowing how fast time is flying.
Our 12-year-old also looked forward to her second year of summer camp. She spent a week at Camp Matollionequay in Medford last summer and couldn't wait to go back this year. Tom and I walked away the first time with trepidation, never having left her for that length of time before. She didn't blink and didn't know a soul. This time was easier for us and even more exciting for her because she would be camping with a friend who moved out of our town last year. They will both come home with a list of names and numbers of new friends to stay in touch with. As hard as the kids work all year in school, this kind of a break is good for life lessons. I love the freedom summer offers them.
Speaking of freedom, I hope we never miss a 4th of July celebration in Riverton. The festivities, including a 5K run, 1 mile Fun Run for kids, parade and contests in the park really kick off the heart of summer for us. Where else can you find a downhill race with carts made for kids by their parents or a race on the river with homemade rafts that can't include boat parts or regular boat paddles? We haven't missed a 4th there in 12 years and hope it will remain marked in red, white and blue on all of our future summer calendars.
I think the best part about all summer had to offer me and my family growing up and now our kids is what's great about living in South Jersey. None of these experiences are farther than 90 minutes away and they are so easy to get to. Now, I no longer wonder why it took my parents so long to get out the door early with five kids. Tom and I only have two and rarely make it out the door when we planned to. Thankfully, summer also offers plenty of long days.
?Robin Rieger is a former anchor and reporter with CBS 3. A lifelong South Jersey resident, she lives with her husband, Philadelphia 76ers Radio play-by-play broadcaster Tom McGinnis, and their two children in Burlington County.
Published (and copyrighted) in South Jersey Magazine, Volume 12, Issue 4 (July, 2015).
For more info on South Jersey Magazine, click here.
To subscribe to South Jersey Magazine, click here.
To advertise in South Jersey Magazine, click here.