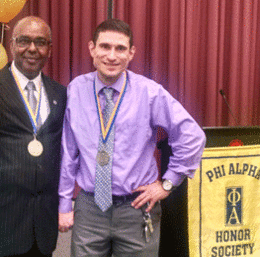 Southern Exposure
Go Figure
$318,000: Amount of the Jersey Cash 5 drawing winning ticket sold at the Wenonah Food Mart in Wenonah.
$40,000: Amount in private donations received for repairs at Union Field in West Deptford. Officials have said repairs to the 20-year-old stadium could cost between $400,000 and $500,000.
FOUR: Number of South Jersey residents whose identities were stolen so tax returns could be filed illegally under their names.
150: Number of seasons the Riverton Yacht Club is celebrating this year. The club, the oldest in New Jersey, will also be honored by the Historical Society of Riverton and the Riverton Fourth of July Committee to mark the occasion.
$810,000: Amount in federal funding to be received by the South Jersey Regional Airport for improvements, including pavement milling and crack sealing.
36: Number of bills Senate Republican leaders are pushing in a package that they believe will help increase job creation or economic growth in the state.
two hundred million: Cost in dollars of an expansion of Kennedy University Hospital in Cherry Hill, which includes a 700-space parking garage and a 102,000-square-foot outpatient services "medical mall."
$82,594: Amount Gov. Chris Christie spent of his taxpayer-funded allocation on concessions at MetLife Stadium during the 2010 and 2011 NFL seasons.
$31,000: Amount raised by friends, family and anonymous donations to help Cherry Hill East grad Thomas Edward Hundley Jr. complete his senior year at Howard University and earn his B.A. in political science.
Hit or miss
Rastelli Food Groups was featured on Beyond the Shark Tank, a 10-episode spin-off series of the popular ABC show Shark Tank, highlighting what happens after an entrepreneur makes a deal on the show.
South Jersey native Kelly Ripa was honored by LGBT advocacy organization GLAAD at their annual media awards in New York. Ripa will receive the organization's Excellence in Media Award.
In the four months since Paulsboro police officers have begun wearing body cameras, civilian complaints have decreased by almost 90 percent, officials say.
Haddonfield residents are concerned about Recovery Centers of America's proposed $25 million substance abuse recovery center on the former site of the Bancroft School near Haddonfield Memorial High School and Tatem Elementary.
Residents of two homes in Burlington County were recently told to evacuate their houses, which now sit on the edge of a huge hole, which has grown in recent months due to erosion.
A judge declared a mistrial in the Etan Patz murder trial. The 12-member jury could not come to a unanimous conclusion regarding the fate of disabled factory worker, Pedro Hernandez of Maple Shade, who confessed to choking and killing the 6 year old in 1979.
Datebook
6/3
The Alicia Rose Victorious Foundation hosts its 11th Annul Wine and Food Tasting event featuring wine, beer and spirits from all over the world, paired with menu samplings from local restaurants. Proceeds benefit children with life-threatening illnesses. June 3, 6 p.m., 10 Foster Avenue, Gibbsboro, VictoriousFoundation.org, $50-60, must be 21 or older
6/9
Some of the world's greatest culinary minds take part in the annual Great Chefs Event, which benefits the Alex's Lemonade Stand Foundation and the Vetri Foundation for Children. June 9, 6 p.m., 5000 S. Broad St., Philadelphia, (215) 600-2630, VetriFoundation.org, $350
6/13
Join the Ronald McDonald House for their First Annual 5K run, 1 mile walk, and tot trot. This event is sure to offer fun for everyone with a professionally timed running course and an easier course for walkers and families. June 13, 9 a.m., 1000 RiverWinds Drive, West Deptford, RonaldHouse-SNJ.org, $10-25
3 Things You'll learn
Some South Jerseyans are renting out their homes to guests coming to the area for Pope Francis' Philadelphia visit in September. Page 26
Actress Lucy Hale is working on her second album. Page 38
Best-selling-author Lisa Scottoline writes 2,000 words a day. Page 42
Did You Hear?
"Camden and its people still face some very big challenges. But this city is onto something."
—President Barack Obama while speaking in Camden after visiting the Camden CountyPolice Department headquarters
Street Level
Burlington County: Mount Laurel
Two robbers broke into a Pageant Lane home with a dog, allowing it to attack the resident. The men left with a flat screen TV, money and a cell phone, police say.
Camden County: Oaklyn
A man and a woman were charged with prostitution, lewdness, disorderly conduct and trespassing, following an alleged incident near a Little League field.
Gloucester County: Woodbury Heights
A motorist who hit four children playing in the street in April was charged with DUI, assault by auto while DWI, reckless driving and careless driving.
Voice & Vent
This month, on Page 30, we take a look at the growning trend of telehealth apps and how they are changing the medical industry. Share your opinion by visiting SouthJersey.com's Voice and Vent section and answering:
"Would you be inclined to use a telehealth app if your regular doctor was unavailable?"
Click on "Submit" to make your vote count. Next month, we'll report back on what our readers are thinking.
Last month, we asked: "Are you as engaged in your community as you'd like to be?"
78% of you said No
22% of you said Yes
People: Giving Back
Adam Klein (pictured), a veteran and recent graduate of Rutgers–Camden, plans to dedicate his life to helping and supporting disabled veterans—an obstacle he is all too familiar with.
In 2006, the Clementon native was serving in the Air Force and received a vaccine to prepare for an upcoming deployment in Turkey. But due to complications from the vaccine— Klein was diagnosed with transverse myelitis, inflammatory disease that can injure the spinal cord –he was left a paraplegic and fighting for his life.
Klein, 33, would spend the next four and a half years slowly regaining his mobility—and getting an education. Today, Klein can walk with a single-point cane and a brace on his leg. He also graduated from the University of Phoenix in 2010, received an associate's degree in criminal justice from Gloucester County College in 2012, and last month earned his with a bachelor's degree in social work from Rutgers–Camden.
But he isn't done yet. Klein decided it was time to help other disabled veterans. A member of Rutgers' Vocational Rehabilitation and Employment program, which offers services to help veterans with disabilities prepare for and obtain employment, Klein studied abroad in Israel, researching the country's social-welfare system and how their agencies served those with disabilities, and has for the last year volunteered in the psychosocial rehabilitation program at the Veterans Affairs office in Philadelphia, helping veterans with mental illness regain their independence.
And what's next for Klein? Pursuing a master's degree in counseling to further help disabled veterans. He's also writing a book documenting his experiences, in hopes it will help others facing similar struggles.
Tell me about how your experiences in the Air Force and how it shaped your career path.
I joined the Air Force in 2005 because I wanted to both widen my horizons, [as well as] to help others. I was a member of security forces in the Air Force, which is similar to a police officer in the private sector. While I served in the Air Force, I was fortunate enough to learn life lessons that both assisted me during my time in the military as well as to this day. Some of the lessons that were learned were to look at every situation and think about different scenarios so to attempt and determine the best choice. Another lesson was how mentally and physically strong each person can be when the need arises.
How did your adverse reaction to the vaccine and resulting recovery process inspire you to take a different path in life?
When I was diagnosed with transverse myelitis, at first I was determined to work my way back from being a quadriplegic and continue my path in the military. However as time went on, I realized that I would have a longer journey for recovery than I expected. As I worked through my own recovery process, I became aware how much of a maze getting services were. From this experience, I learned that people who needed services but could not advocate for themselves were easily overlooked. I was still wheelchair bound when I decided my disability would not be what defined me, rather my actions to aid others. I realized I would need to better educate myself on how to start assisting people. At that time, I had an associate's degree in criminal justice. However, I was determined while working on my physical recovery I needed to also work to further myself intellectually. I enrolled into the University of Phoenix for my bachelor of science in human services. As my recovery and education progressed, I became more aware that the field of social work could best allow me to help others while providing me with a greater sense of purpose. In the fall of 2013, I was accepted into the Rutgers School of Social Work and I [graduated in] May… with honors.
Tell me about your recovery process - you really surpassed your doctors' expectations.
The interesting part about my recovery was because I suffered from the acute version of the disorder the health professionals believed that my chances of a positive recovery were minimal at best. However I still have an unwavering support, that a person's recovery is based more on will than any other factor. My first neurologist stated that when I was still in a wheelchair I was not going to progress any further and that his assistance would merely be for maintenance of my disorder's symptoms. The next week I found a new neurologist that shared a similar mindset to my own for a person's recovery process.
So what's next for you?
My next goal preferably is to find a job working with veterans and or disabled individuals. These populations are who I feel I can offer empathy to, as well as a wealth of resources from my own personal experiences dealing with the stages of disabilities and medical system in order to receive appropriate services. I am in the process of inquiring for positions working with the veteran population because my unique experiences can assist my working relationship with those individuals. I plan on working to help veterans navigate through needed services and medical systems in order to help them receive their deserved care in a prompt and respectful manner.
What was the biggest lesson you learned from encountering—and overcoming— all these obstacles?
The biggest lessons I have learned from my experiences have been the only person who can define the distance you can travel is yourself, and if you are willing to continue to work then your recovery is never over. I also learned while some people feel there are things that cannot be accomplished because of a person's disabilities, those who have the disabilities merely can find alternative ways to accomplish those goals. I have had to remind people to allow my abilities to define my worth not my disability which are only part of who I am. I have yet to meet or find an obstacle that I cannot overcome if given the chance. Each day I look forward to climbing the hill and seeing what is over the crest.
Names to Know
Local people making a difference in South Jersey and beyond
Lizzie Pinto
Pinto, of Washington Township, recently won three silver medals while competing at the Special Olympics Gymnastics Sectional meet in Mount Holly. Pinto has only been competing for two years, but secured her spot in second place for three of the events: balance beam, the floor exercises and the uneven parallel bars. Pinto did well enough to qualify for the state gymnastics competition, held at The College of New Jersey this month.
Ella Jae Hecht
Hecht, an 11-year-old from Mount Laurel, was named by the Arthritis Foundation as the Youth Honoree of the 2015 South Jersey Walk to Cure Arthritis. Hecht was diagnosed with juvenile rheumatoid arthritis when she was 6 years old. This year's walk, the Arthritis Foundation's national signature event, took place in Sewell to raise awareness and funding for research.
Carman Ciervo
Ciervo, chief physician executive at Kennedy Health, was inducted into the Camden Catholic High School Hall of Fame. Ciervo graduated from Camden Catholic in 1980 and was involved with multiple academic, athletic and arts-related activities during his time there. He was one of 13 individual inductees and two teams to enter into the Hall of Fame for 2015.
Jessica Levy
Levy, a senior at Washington Township High School, was named among six finalists in the state for the 2015 Prudential Spirit of Community Awards for her volunteer work, which included helping to organize an event to honor 70 Washington Township members for their community service. Levy also qualified for the President's Volunteer Service Award, and received a certificate and letter from President Obama.
Dante Bruzzese
Bruzzese, a sophomore at Eastern Regional High School in Voorhees, recently directed his first short film as part of the Philadelphia 48-Hour Film project, which requires filmmakers to create a short movie in just two days. Bruzzese's film, Closure, was screened at the International House in Philadelphia last month. He also recently filmed an episode for Season 3 of the hit Netflix series, Orange is the New Black.
Atiq Rehman
Rehman, nationally known for his innovations in cardiothoracic surgery, recently performed the first transcatheter aortic valve replacement in Pakistan. Rehman is the director of surgery for Transcatheter Valve Therapy and Minimally Invasive Cardiac Surgery at Our Lady of Lourdes Medical Center. He and a team of local Pakistani doctors performed the surgery on an 82-year-old woman.
Published (and copyrighted) in South Jersey Magazine, Volume 12, Issue 3 (June, 2015).
For more info on South Jersey Magazine, click here.
To subscribe to South Jersey Magazine, click here.
To advertise in South Jersey Magazine, click here.