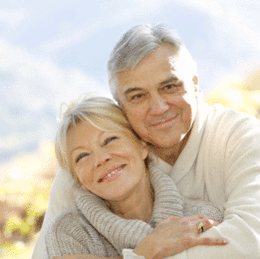 Finding the Right Support
While there's no current cure for Alzheimer's, there's reason for optimism
Imagine for a moment you're driving to the grocery store, and suddenly you cannot remember how to get there. Despite having completed the task hundreds of times before, you find yourself lost, confused and extremely frustrated. According to Pat Pyne, wellness director for CareOne at Moorestown, an assisted living community and health care provider, for many people, exhibiting such behavior is the first indication they may be suffering from the early stages of Alzheimer's. And it can be a scary situation.
"Alzehimer's can be a very frustrating disease in the early stages," she says. "People recognize the fact that they don't remember and it can be really stressful."
Even more frustrating is the fact that there is currently no cure for the disease—which affects an estimated 5.3 million Americans, according to the Alzheimer's Association—and the fact that there are no proven studies to let us know what we can do to prevent it.
"No specific variable has been identified as the cause of Alzheimer's disease, and most researchers believe the disease is related to a complex interaction between many variables," says Dr. Kyle Haggerty, clinical psychologist who focuses on rehabilitation and neuropsychology at Bancroft NeuroRehab. "However, many of the risk factors associated with developing Alzheimer's disease are related to general health behaviors. Specifically, there is a strong relationship between cardiovascular and neurological health, and health behaviors associated with improving your cardiovascular functioning (e.g. healthy diet and physical activity) also have a positive effect on your neurological/cognitive functioning."
In the face of such a devastating disease, Maria Nadelstumph, vice president of organizational development and program excellence for Brandywine Senior Living, which offers assisted living, senior housing and dementia care, says it is important to not feel lost, angry or defeated.
"There is a tremendous amount of resources and support at many organizations, such as the Alzheimer's Association, and senior living communities that offer support groups and specialized care," she says. "My recommendation is start the journey by gathering information and reaching out for help. There is information accessible to learn more about the disease, medications that can alleviate symptoms and slow cognitive decline, and programs that engage the individual and their family. It is also important to recognize that life continues. Life is celebrated. Life is remembered. And most importantly, you are not alone."
Haggerty agrees.
"My general recommendation is to allow yourself some time to process the diagnosis, and to not make an impulsive decision due to the emotional weight of the situation," he says. "It is important to remember that Alzheimer's can progress slowly, and in the early stages the individual who received the diagnosis can often fully participate in decisions related to their care or treatment. Many individuals can maintain a high quality of life for a significant period of time following their diagnosis."
It can be difficult to remain so optimistic when faced with an uncertain future; but at this point, optimism is one of your strongest allies.
"Some may see Alzheimer's as challenging and the end to a vibrant and active life.
Some believe that individuals with Alzheimer's will be in a nursing home facility with behaviors that need to be managed. Although the decline of functional and cognitive abilities is progressive, this does not mean that we lose the person or their quality of life will diminish," Nadelstumph says. "Alzheimer's does not define the individual. They have a story. A story that must be told, embraced and continued.
Life can still be active and engaging. Support, services, programs, adaptation, and education, can help caregivers and the individual with Alzheimer's maintain a quality of life. It takes patience and a deep understanding of the disease, and more importantly the person, to eliminate the misconception about Alzheimer's."
A willingness to take advantage of the options available, such as moving into a senior living community, can be especially important for diagnosed individuals and their families, as taking care of a loved one with Alzheimer's can prove to be difficult. "It is one disease a person will tend to end up in care for," Pyne says. "They need 24-hour care. It isn't just a matter of being able to take care of physical needs.
A lot of [individuals with Alzheimer's] wander half the night. It becomes a dangerous situation. It can be very wearing on the caretaker."
Nadelstumph adds it's important to keep an open mind regarding the disease and that every day more work is being done to advance toward its cure.
"Researchers continue to search for a cure and ways to 'treat' or reverse the disease; however, the quest continues and clinical trials for new medications are ongoing," she says. "What we can do, today, is continue to develop programs and services that support the person and their family."
Published (and copyrighted) in South Jersey Magazine, Volume 12, Issue 2 (May, 2015).
For more info on South Jersey Magazine, click here.
To subscribe to South Jersey Magazine, click here.
To advertise in South Jersey Magazine, click here.