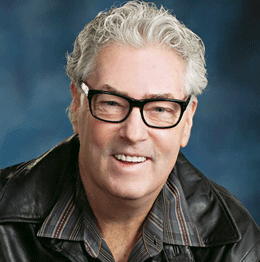 Big Words: Hey! I Know You!
I do appearances at PJ Whelihan's in Maple Shade every Tuesday night during baseball season; been doing it for years. One night I was talking to a dude whose job it is to card patrons coming in the door who may or may not be 21.
He told me that years ago he had a friend who used to do the same exact thing at the same place and that he once turned away Ali Larter, who didn't have proper ID on her. She was very polite about it and exited with her friend. A patron at the bar realized who she was and couldn't exactly hear the conversation and when he saw Larter leave, he figured she was coming back in.
When she didn't, he went up to the bouncer and said, "You know that was Ali Larter, right?" The bouncer nearly died, but what could he do? He was only doing his job.
Not only is Larter drop-dead gorgeous, she has starred in many TV shows—like Heroes and Dawson's Creek—and many movies, such as Legally Blonde and the trashy-but-fun Obsessed with Beyoncé. Larter is also a local, growing up in Cherry Hill and a Cherry Hill High West graduate. Oh well, maybe that bouncer will get a second chance. (She was over 21, by the way.)
So it got me to thinking. Who are the most famous folk to ever come out of South Jersey?
THE 10 MOST FAMOUS PEOPLE EVER FROM SOUTH JERSEY
(This list is in alphabetical order. I am NOT placing one name over the other in order of importance. I'd trade places with any of them, wouldn't you?)
Joe Flacco
This Audubon High grad is 6 feet 6 inches tall and a Super Bowl-winning quarterback. For crying out loud, you would think that he would be mobbed everywhere he went. But I've seen him stroll down the beach in Sea Isle and many people don't even know who he is. He's so quiet and unassuming, which I respect. We all should be very proud.
John Forsythe
A lot of my younger readers may not have not even heard of Forsythe, but trust me, this Penns Grove native was a major TV star for almost five decades. He was the father on Bachelor's Father, Blake Carrington on Dynasty and the voice of Charlie on Charlie's Angels. He was even brought back to reprise that role for the more recent Charlie's Angels movie series and lived till he was 92.
Franco Harris
A Rancocas Valley High grad who, when he retired, had the third most rushing yards of any running back in NFL history. Not too shabby, eh? Can we throw in four Super Bowl rings and the "Immaculate Reception" while we're at it? I have interviewed Franco many times and he's a nice, down-to-earth guy.
Michael Landon
Little Joe Cartwright! Check out this amazing stat: Landon starred in 430 episodes of Bonanza and 209 episodes of Little House on the Prairie. That's a total of 639 hours of television with those two shows alone, and there were others. Landon moved to Collingswood when he was 4 years old and celebrated his bar mitzvah at Temple Beth Shalom. A Collingswood High grad where he held javelin records, Landon unfortunately died of cancer at age 54.
Carl Lewis
This New Jerseyan has 10 Olympic gold medals, and is the pride of Willingboro High. Just don't ask him to sing the national anthem again. Once was enough. Just kidding, Carl. You're the man.
Keith Richards
Richards lived in Cherry Hill for about a month in 1977 while going to rehab in Philly for heroin addiction. Mick Jagger even stopped at a 7-11 in the area when he went to visit him, but was turned away because they wouldn't break a hundred-dollar bill. I know only a month is a stretch, but c'mon, we're talking a Rolling Stone here.
And by the way, did you know Muhammad Ali owned a house in Cherry Hill on Winding Drive between 1971 and 1974? He didn't spend a lot of time there, but still.
Kelly Ripa
A cheerleading graduate of Eastern High in Voorhees, Kelly has never forgotten her roots and does tremendous charity work in the area. It doesn't feel right that she's the only woman on this list. Who am I missing?
Steven Spielberg
Many of you reading may not know this but Spielberg's parents moved to Haddon Township in 1952 and Steven had his bar mitzvah at the same temple as Michael Landon. And get this: His rabbi remembered Spielberg as a hard-working quiet kid who needed "to express himself and develop social skills." Well, being that today, Spielberg is arguably the greatest storyteller of his generation, I think we can all agree that he turned out just fine.
Mike Trout
"The Millville Meteor." And he's only 23! Dag!
Bruce Willis
Yippie-Ki-Yay! What a cool dude. For some bizarre reason, I have met the Penns Grove High grad socially at least five times (Sixer games, nightclubs) and he's always a lot of fun to be around; a true movie star in every sense of the word. He came close to building some huge entertainment-restaurant complex in Carneys Point some years back, but it never got off the ground. Over the years I have talked to many callers at 94WIP who knew him or had just bumped into him at some watering hole.
Well, there's the big 10. Who did I leave off? Write me at BigDaddy295@aol.com. Yeah, I know. An AOL address. I must be 98 years old.
Big Daddy Graham is a renowned stand-up comedian and overnight personality on SportsRadio 94WIP. Check out his new podcast, Big Daddy's Classic Rock Throwdown, at BigDaddyGraham.com.
Hey! I'm taking a group to Ireland for 12 days leaving Philly on June 4. Visit BigDaddyGraham.com and look for the green shamrock for all the info.
Published (and copyrighted) in South Jersey Magazine, Volume 11, Issue 12 (March, 2015).
For more info on South Jersey Magazine, click here.
To subscribe to South Jersey Magazine, click here.
To advertise in South Jersey Magazine, click here.