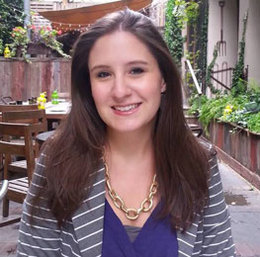 Southern Exposure: February, 2015
Go Figure
$30,000,000: Cost of a new ambulatory care facility to be built in Gloucester County thanks to a partnership between Thomas Jefferson University and South Jersey's Inspira Health Network. The facility will be between 50,000 and 75,000 square feet.
2.2: Number of acres Evesham Township will increase by, due to a recent annexation of a piece of land from Medford Township.
$10.2 MILLION: Amount in revenue the U.S. Cellular Community Park pumped into Medford's economy last year, most of which was made by tournaments and special events held at the park.
thirty-eight: Cars involved in a pileup in January on the New Jersey Turnpike due to black ice and freezing rain.
$1.97: Cost of a gallon of gas Jan. 10 at several Cherry Hill stations, lower than the statewide average of $2.16.
$17,000,000: Amount recently gifted to Doane Academy from Henry Rowan and his wife, Eleanor. Additionally, the Henry M. Rowan Family Foundation has donated more than $8 million to the school over the past 12 years in annual support.
Thirty-Two: Number of murders in Camden last year. The city's murder rate has fallen in recent years, with 54 homicides in 2013 and a record 67 in 2012.
40,000: Number of books Burlington County College and Mercer Community College will distribute to local disadvantaged children as part of the First Book program.
Hit or Miss
Downtown Haddonfield served as the backdrop to a recent Mercedes Benz commercial, which featured a shiny new Mercedes model and several local landmarks, such as Indian King Tavern Museum. The commercial will air during BBC America Channel's series Top Gear.
K-9 patrol dog Grizz and his handler,Glassboro Police Officer Butch Moore, were recently greeted by a crowd of police officers and dog handlers to honor the K-9 officer's last patrol. Moore has been working with K-9 dogs for 15 years, and working with Grizz for the last nine years.
Members from three a cappella groups from Cherry Hill High School West performed at Spring Hills Cherry Hill Assisted Living Center with Erin Dickins, a former singer with renowned music group Manhattan Transfer.
Scientists are predicting the return of box jellyfish to the Jersey Shore this summer. The box-shaped jellyfish has tentacles infused with venom, and their stinging can cause burns, swelling and scarring.
Three men broke into the Gloucester Pawn shop last month, breaking display cases with a baseball bat and crowbar and stealing several dozen guns. The Gloucester County Sheriff's Office released surveillance photos to help identify the suspects.
Datebook
2/4
Taste your way through South Jersey at Cooking for Kids' Sake, which benefits Big Brothers Big Sisters of Burlington, Camden and Gloucester counties and features delectable treats from some of South Jersey's best restaurants. Feb. 4, 6:30-9:30 p.m., Aloft, 558 Fellowship Road, Mount Laurel, (856) 616-2340 Bidpal.net/CookingforKidsSake, $50
2/11
Explore new media through the lens of materiality, authorship and experience at the Simulate/ Permeate exhibition at Rowan University Art Gallery, which runs through March 7, with a special gallery talk by the artists Feb. 11 from 5-7 p.m. Route 322, Glassboro, (856)256-4521, Rowan.edu/ArtGallery, free
2/19
Indulge in a little comedy with the Haddonfield Plays and Players' Born Yesterday, the story of a crooked businessman trying to get ahead. Runs weekends Feb. 19 through March 7, 957 E. Atlantic Ave., Haddonfield, (856)429-8139, HaddonfieldPlayers.com, prices vary
3 Things You'll learn Actor Scott Wolf stars in a new film created by two Marlton natives.
Page 48
Sandwich mogul Tony Luke also acts and writes his own music.
Page 52
Of all the places Guy Fieri has eaten over the years, he ranks the White House in A.C. as one of his all-time favorites.
Page 58
Street Level
Burlington County: Mount Laurel
A Mount Laurel man was charged with the murder of his wife after being taken into custody following a traffic stop in Bellmawr while driving his missing wife's car. The mother of two was last seen with her husband Dec. 30.
Camden County: Cherry Hill
Police arrested a man and woman for forgery after the female allegedly attempted to pass a counterfeit $100 bill at Ponzio's Diner on Route 70.
Gloucester County: Woodbury
A Sicklerville woman was charged with allegedly stealing the handbag of an assistant Gloucester County Prosecutor the same day she was being sentenced for another theft. She was denied bail on the former charges.
Did You Hear?
"What I've told everybody—supporters of mine, potential donors of mine, staff—is: Relax, no one's voting for another 121/2 months. So everybody just calm down. Be relaxed. Look at me. Look at how relaxed I look."
–Gov. Chris Christie in regards to whether he has decided to run for president in 2016.
Voice & Vent
THIS MONTH, on Page 62, we take a look at the best restaurants in South Jersey in our annual Golden Forks roundup. Share your opinion by visiting SouthJersey.com's Voice and Vent section and answering:
"Do you visit fine dining restaurants more than once a week?"
Click on "Submit" to make your vote count. Next month, we'll report back on what our readers are thinking.
Last month, we asked: "Did you stick to your 2014 resolution?"
60% of you said NO
40% of you said YES
People: Young and in Charge
Victoria Napolitano (pictured) has accomplished more at age 26 than many people twice her age. The Drexel University graduate and instructional designer is now the mayor of Moorestown, the youngest in the town's recent history. Napolitano was first elected to town council in 2012, at age 24. Now she has even bigger plans for Moorestown, including tax relief for its residents, when she's not crashing through glass ceilings, that is.
You are the youngest mayor in the town's recent history—how does that feel? Does it add any extra pressure?
I would be proud to be the mayor of Moorestown at any age. The response to my youth has been overwhelmingly positive. Of course I want to prove that a young woman can do this job, but the only real pressure I feel is to do an outstanding job for our residents.
You are only the second female mayor in the town's history—tell me about breaking down those gender barriers.
I believe very strongly that we need more women in public office, and I'm proud to be one of the growing number of elected women. I focus on doing my job well because I care deeply about Moorestown, but doing a great job also helps to silence the few remaining close-minded people who don't realize that a woman can lead just as well as a man.
What do your parents think about all this?
My parents are proud, but I don't think they are surprised. I've always been someone who has chased my goals, and when I make a commitment I see it through. By the age of 22 I had already finished my master's degree, started my career, and married my high school sweetheart. Now, at 26, I own a home and have two years of serving on council under my belt.
What do you hope to leave behind as your legacy?
I hope people will look back on my time as mayor as a time when things got done, when politics did not get in the way of progress.
Find Napolitano's full interview at SouthJersey.com
Names to Know
Local people making a difference in South Jersey and beyond
Apple, a Voorhees native and former star football player at Eastern Regional High School, helped Ohio State capture the first College Football Playoff National Championship with a 42-20 upset over Oregon in January. The starting cornerback, a redshirt freshman, had seven tackles and intercepted a pass. Apple played in all 15 games this season for the Buckeyes, finishing with 53 tackles and three interceptions.
This Cherry Hill East graduate created a 3D animated short film on the Holocaust based on the experiences of his grandmother, an Auschwitz survivor. The eight-minute film Hands of Flame, won a bevy of awards, including Best Animated Film at Carmel International Film Festival, Best Animated Film at Idyllwild International Festival of Cinema, and Honorable Mention for Best Student Film at Los Angeles New Wave International Film Festival.
Chris Thaler, a nurse from Gloucester Township, was recently named Cooper University Health Care's first DAISY Award winner. The DAISY Award is a renowned recognition that celebrates the skill and compassion nurses exhibit on a daily basis. A cardiac nurse, Thaler was selected from 52 nominees.
One of the newest Phillies Ballgirls, Cinnaminson native Valerie Miller, a Holy Family University graduate, got involved not just because of her love of the Phillies, but also because of her love of community service. To secure a spot on the roster, Miller, 22, had to submit a résumé and short video highlighting her softball experience, then a tryout, including showing off her softball skills and an in-person interview before being selected.
Marlton's Rabbi Ilene Schneider, Ed.D., one of the first six women rabbis ordained in the United States retired from her day job to devote full time to writing; and is the author of the award-winning Rabbi Aviva Cohen mysteries, Chanukah Guilt and Unleavened Dead, with a third book in the series, Yom Killer, in the works.
Gaudreau, a Carneys Point native and star rookie left wing for the Calgary Flames, was chosen to take part in the NHL All-Star Skills Competition, held the night before the All-Star Game in late January in Columbus, Ohio. A former Gloucester Catholic High School student, Gaudreau was a college star at Boston College and earned the nickname "Johnny Hockey."
Published (and copyrighted) in South Jersey Magazine, Volume 11, Issue 111 (February, 2015).
For more info on South Jersey Magazine, click here.
To subscribe to South Jersey Magazine, click here.
To advertise in South Jersey Magazine, click here.