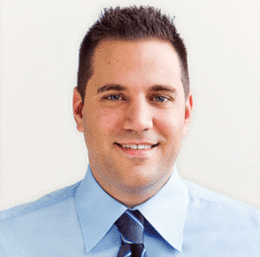 Eating Well
Food brings people together in ways few other things can. Whether it's families, friends, co-workers, even strangers sitting across from one another on their first date, everyone has to eat, right? And who likes to eat alone?
I've eaten my fair share of meals in my life in all kinds of places with all kinds of interesting people. I've had breakfast at the Constitution Center with basketball legend Bill Russell, lunch at Marc Vetri's house and dessert in a ritzy hotel with Eric Ripert. Not in the same day, of course, that would be amazing. Nevertheless, good food, good people and good conversations made for some great memories.
Each year, South Jersey Magazine tries to bring people together over a good meal, too. Our annual Golden Fork Awards recognize the finest restaurants in our area, establishments that have made their presence felt in the local culinary scene. From Italian to Indian, sushi to steakhouse, there are a multitude of eateries in South Jersey that are creating eye-popping plates to please an ever-growing throng of gourmands.
For the past 12 months we've visited some of the most respected restaurants around, sampling hundreds of dishes in search of the crème de la crème. On Page 62, you'll see our 32 favorites—polished plates that are proof that our dining scene is as vibrant as anywhere in the country.
In keeping with the food theme, we also sat down with restaurateur and Food Network personality Guy Fieri for a one-on-one interview. The celebrity chef has a new restaurant in A.C. and tells us why, despite the economic downturn in the city, he believes in its future and couldn't wait to open up the doors there.
Hungry for more? You'll also find our interview with sandwich mogul Tony Luke Jr. The man not only knows how to make a good cheese-steak, he also acts, writes screenplays and his own music. You may have also noticed him popping up on your television from time to time.
We certainly hope by now that we've whetted your appetite. So come on in and join us, we've saved you a seat at the table.
Kind regards,
Peter J. Proko
Editor-in-Chief
Published (and copyrighted) in South Jersey Magazine, Volume 11, Issue 111 (February, 2015).
For more info on South Jersey Magazine, click here.
To subscribe to South Jersey Magazine, click here.
To advertise in South Jersey Magazine, click here.