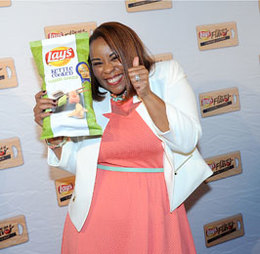 Southern Exposure
Go Figure
$107,000,000: Amount awarded to Lockheed Martin by the New Jersey Economic Development Authority for a tax incentive aimed at opening two new facilities in Camden.
5: Number of NFL fields that are sodded with turf from New Jersey, which now includes the Philadelphia Eagles' Lincoln Financial Field. The Linc was recently re-sodded using turf from Tuckahoe Turf Farms in Hammonton.
76: Number of red-light cameras that are expected to be shut down across the state on Dec. 16, at the end of the state's five-year camera program. Legislators are currently campaigning to keep the cameras running.
$9,500,000: Total amount collected by cameras in the South Jersey municipalities from 2010 to 2012.
NINE: Number of banks that Edgewater Park's Shalir Hall admitted to robbing over the course of five months, starting last September.
$45,000: Estimated amount that was stolen from the nine banks, according to federal court documents.
8,977: Number of students throughout the state that were exempt from mandatory school vaccinations for religious reasons, according to a new study by the New Jersey Department of Health.
5X: The increase in religious-related reasons for skipping vaccinations over the last eight years.
2 PERCENT: Total percentage of unvaccinated children in state schools.
$110,000,000: The cost of the bid for Revel Casino Hotel that was dropped by Brookfield Asset Management. Brookfield placed the bid on the space in October, but pulled out after disputes with Revel's bondholders.
Hit or miss
Richard Stockton College has announced plans to purchase Showboat Casino, with the intention of turning the space into a satellite campus.
The Atlantic City Alliance—a marketing group aimed at promoting Atlantic City entertainment—has voted to disband and divert its funds to help A.C.'s finances.
A seal in Brigantine has been moved to its permanent residence at the Detroit Zoo, after locals feeding and caring for the seal domesticated it and left it unable to survive in the wild.
Camden native and actress Tasha Smith's husband Keith Douglas issued a restraining order against her after the Tyler Perry star threatened his life.
Trump Entertainment Resorts has filed paperwork to close Trump Taj Mahal Casino Resort by Dec. 12.
A family member of former Cooper University CEO John Sheridan Jr. revealed that Sheridan and his wife were stabbed before dying in a house fire in September. Officials have cleared their four sons, though the case is still under investigation.
Datebook
12/6
Don't miss the Moorestown Theater Company's production of Elf, Jr.—a musical take on the hit Elf movie—in what will not only be the show's East Coast premiere, but also a fun family experience. Dates and times vary beginning Dec. 6, 2 p.m. at Moorestown Upper Elementary School, 325 Borton Landing Road, Moorestown, (856) 778-8357, MoorestownTheaterCompany.org, $10
12/13
Get into the holiday spirit by heading down to Mullica Hill's Annual Christmas House Tour where you can take a bus and see the town's houses and historical buildings decked out with colorful Christmas decorations. Dec. 13, 2 to 7 p.m. at Mullica Hill, (856) 223-5440, MullicaHill.com, prices vary
12/19
Don't miss South Jersey Ballet Theatre's annual production of The Nutcracker, where you can join the Snow Queen and the Sugar Plum Fairy in a performance that is sure to get you in the holiday spirit. Dates and times vary beginning Dec. 19, Voorhees Middle School, 1000 Holly Oak Drive, Voorhees, (856) 767-7060, SouthJerseyBallet.com, prices vary
3 Things You'll learn
Meteorologists from all the major TV networks give us their predictions for the upcoming winter and whether or not we should invest in a new shovel after last year. Page 22
Haddon Heights' Tommy Avallone's new documentary on mall Santas features a former WWE wrestler and was co-produced by Academy Award nominee Morgan Spurlock. Page 52
Philadelphia Flyer Jake Voracek, of the Czech Republic, is a huge Bruce Springsteen fan. Page 70
Street Level
Burlington County
Mount Laurel
Police responded to reports of shots fired at the Knights Inn motel to find that a guest playing with a gun accidentally fired off several shots.
Camden County
Cherry Hill Law officials are looking for a scammer who has been calling local residents
pretending to be the IRS and demanding money.
Gloucester County
Mount Royal
A local man was arrested in connection with a Mickleton robbery. According to police, the man stole an estimated $2,500 worth of items and then sold them off around Woodbury.
Did You Hear?
"It's a special night. When the announcement comes out, it means a lot. You always want to win something, and when you do that, you get emotional a little bit."
–Millville native Mike Trout after being named Major League Baseball's American League MVP
Voice & Vent
This month, on Page 20, columnist Robin Rieger discusses how the holiday season appears to arrive earlier and earlier each year. Share your opinion by visiting SouthJersey.com's Voice and Vent section and answering:
"Do you think the marketing of the holiday season has gone overboard in recent years?"
Click on "Submit" to make your vote count. Next month, we'll report back on what our readers are thinking.
Last month, we asked:
"Do you think A.C. can successfully rebrand itself as more than just a gaming destination?"
69% of you said No
31% of you said Yes
Locals: Chip Champ
Deptford's Meneko Spigner McBeth (pictured) was recently named the grand prize winner of Frito-Lay's "Do Us a Flavor" contest. McBeth's Kettle Cooked Wasabi Ginger chips were one of more than 14 million submissions, and the only one of four finalists to win via online voting. McBeth's win comes with a $1 million grand prize, or a percentage of the chip's sales for the first year, whichever is greater, and her variety will become a permanent part of the Lay's name. We spoke with McBeth to hear about the road to her $1 million chip.
How did you come up with the idea for the wasabi ginger flavor?
The flavor was inspired by my grandmother, who is Japanese. I grew up eating her handmade sushi, longing to have it with wasabi just like her. When I got older and was allowed to have it I immediately fell in love. I paired it with ginger when I tried my first real sushi restaurant in college and have been combining the two ever since!
What inspired you to even enter the contest?
I entered the contest as just a fun "let's just see what happens" kind of thing, never ever expecting to become a finalist, or better yet, a winner! I actually never knew there was any monetary prize until after I was notified of my finalist status. I basically cook for my family, so I am not a chef or lover of cooking by any means.
How did it feel to win?
I am just a wife, mom and nurse who works hard for my family, I would have never expected in a million years to have become a finalist or grand prize winner! It is an amazing feeling and I am so thankful.
Do you have any plans for the prize money?
The majority of the money of course will go to my three little girls, providing substantial college and wedding funds for their futures. But, as a minivan driver I have decided to treat myself to a "mommy car"—something with two doors and no room for car seats!
Names to Know
Local people making a difference in South Jersey and beyond
Jameson, a Moorestown native and Moorestown Friends School alumnus, was recently awarded the Truman Capote Award for Literary Criticism. Jameson's book, The Antinomies of Realism, was selected by an international panel for the prestigious award, which recognizes literary excellence as part of the Truman Capote Literary Trust.
Pitman's Yurick was honored with a $200 scholarship from the Pitman Women's Club. Yurick, in her sophomore year at Rowan College at Gloucester County has worked as a nurses' aide at Inspira Health Care Network for over two years. She was nominated for her academic performance and dedication to nursing, and was then voted the student most deserving by the college's nursing and allied health faculty.
McMillan, Lourdes Medical Center of Burlington County's chief of orthopedics and director of orthopedic sports medicine and arthroscopy at Lourdes Medical Associates, was recently honored with The American Osteopathic Academy of Orthopedics' Fellow Award. McMillan was one of only 14 national doctors to be awarded, based on his noteworthy contributions to orthopedic surgery research and the healing arts.
As adviser to the Anthony J. Fulginetti Public Relatons Student Society of America at Rowan University, Rosanio was named 2014 National Professional Student Adviser of the Year by the Public Relations Student Society of America. The Medford resident was acknowledged for her work with Rowan University, including the foundation of the brand-new PR for Good scholarship at the school.
Urban Health Institute at Cooper University Health Care medical director and Camden Coalition executive director Brenner was recently elected to the Institute of Medicine. Members of the Institute of Medicine are selected based on professional achievement within their prospective medical fields, and Brenner was just one of 70 physicians to be named nation-wide at the organization's annual meeting.
Keating, Rowan College at Gloucester County's president, was recently honored with the National Association for the Advancement of Colored People's (NAACP) Game Changer President's Award. Keating was selected by the NAACP for his work in higher education, and for his work to create the Center for College and Career Readiness at the recently-renovated campus.
Published (and copyrighted) in South Jersey Magazine, Volume 11, Issue 9 (December, 2014).
For more info on South Jersey Magazine, click here.
To subscribe to South Jersey Magazine, click here.
To advertise in South Jersey Magazine, click here.