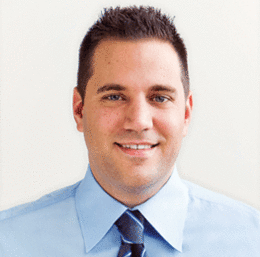 Order Up
For my early years of grade school I attended a Catholic school in the Port Richmond section of Philadelphia where my mother taught eighth grade. While I don't remember much about the school, I do recall certain memories of my time there, like the itchy sweaters I had to wear with my uniform and for some reason going outside to clap out erasers.
Another one of those memories came at lunch time on the occasions my mom would walk me around the corner to a tiny luncheonette called Harry's where I would inevitably always get a hamburger. Sometimes we'd settle up at the counter, other times I'd carry the brown paper lunch bag soaked in grease back to school grounds. Going to Harry's was an event, though I'm sure my mom would laugh at that notion. After all this was just a neighborhood greasy spoon, the kind that had a Coke sign hanging out front above the 25-cent payphone. (Remember those?)
The hamburger at Harry's was hardly special, and usually cooked by a man wearing a stained undershirt, but I'll never forget it. Maybe it was that special. I've had many burgers since my clip-on tie days, including over the past few months when my staff and I embarked on the mission to nibble, taste and devour the best burgers in South Jersey, cholesterol levels be damned. We visited bars, restaurants and fast-casual chains to sample burgers topped with everything from bacon jam and caramelized onions to those with more traditional offerings—some of us even ate a veggie burger. The result is our choices for 42 of the finest burgers you can sink your teeth into. Turn to Page 64 to see who made the cut, as well as for some feedback from our readers on their favorite spots, how they like to order their burgers and more.
As I'm writing this it's hard not to be nostalgic about Harry's. While the place is long gone, the memories hardly fade. It surely wasn't my first hamburger, but it's the first one I can remember. Maybe it was because my mom made it seem like an event. Or maybe it was just the guy in his undershirt. Either way, I miss that place.
Kind regards,
Peter J. Proko
Editor-in-Chief
Published (and copyrighted) in South Jersey Magazine, Volume 11, Issue 9 (December, 2014).
For more info on South Jersey Magazine, click here.
To subscribe to South Jersey Magazine, click here.
To advertise in South Jersey Magazine, click here.