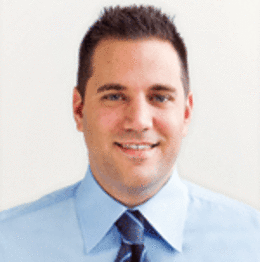 The Fall Guy
As the temperature begins to dip and the leaves begin to change (and eventually encompass the lawn), there are clear signs of the fall season everywhere you look in South Jersey. Harvest festivals are kicking off, pumpkins are being picked and kids are laboring over the perfect Halloween costume.
For me, one true signal of fall's arrival is the return of watchable television. Now, before you dismiss me as another lazy couch potato, I'll have you know I'm as active as the next person and I prefer spending time outside much more than being cooped up in the house. And it's not like I don't read. Besides doing it for a living, I also am of the rare species that reads for pleasure. That being said, I'm a sucker for my programs, as Uncle Junior called them on The Sopranos. Yes, I just referenced my love of TV with a TV show reference.
Not counting sports, my wife and I have several shows we regularly DVR so we can spend lazy Friday evenings nestled on the couch with some takeout and a few adult beverages. Each fall, our favorite shows return and we get the chance to decide which new ones we think are worth checking out, even though inevitably most are bound for cancelation. For as much as I love TV, there's no denying that some highly questionable shows get the green light.
One show we are excited to watch is A to Z, starring our cover girl Cristin Milioti. I first interviewed the Cherry Hill native a couple years ago when she was garnering great attention for her performance in Once on Broadway. At that point, her TV and film work was not on many people's radar, but since her success in the musical, she's become a household name. And she's no newcomer, either. In this issue she talks about what it was like working her way up from singing and dancing at an amusement park to a lead role in a network sitcom. She's the type of star we root for, not only because she's local, but because she doesn't feel entitled to the limelight.
Now, if you'll excuse me, I have to go find some new batteries for my remote.
Kind regards,
Peter J. Proko
Editor-in-Chief
Published (and copyrighted) in South Jersey Magazine, Volume 11, Issue 7 (October, 2014).
For more info on South Jersey Magazine, click here.
To subscribe to South Jersey Magazine, click here.
To advertise in South Jersey Magazine, click here.