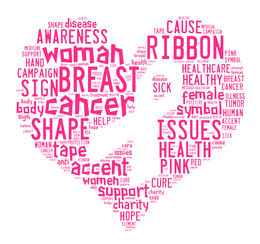 Southern Exposure
Go Figure
$26,6000,000: Amount in tax incentives awarded to companies in Pitman, Vineland, Atlantic City and Camden through the Economic Development Authority's Grow NJ program. The program was created to increase job production within the state.
82: Age of "Mr. Cherry Hill," the longest-serving councilman in Cherry Hill history, N. John Amato, when he died in September.
55: The number of years Big Brothers Big Sisters has been in operation in Burlington, Camden and Gloucester counties.
80: Total number of new pets—including 30 dogs and 50 cats—that the Camden County Animal Shelter in Gloucester Township can now house, thanks to a board-approved $1.5 million expansion on the shelter. The expansion, expected to take nine months, will also include an additional dog run and a space for people to interact with their potential pets.
3,101: Number of Trump Taj Mahal employees that were issued layoff notices on Sept. 12 in anticipation of the casino's Nov. 13 closing.
$90,000,000: The bid that Pole North Country Club, Inc. and owner Glenn Straub placed on Revel Casino Hotel. Straub says he hopes to also build a university on the boardwalk.
$2,400,000,000: The cost to build Revel, which lasted just two and a half years on the Atlantic City boardwalk before closing.
$350,000: The starting bid for Medford's municipal-owned liquor license
Hit or miss
Philadelphia Phillies shortstop Jimmy Rollins, a Woolwich Township resident, was nominated for the prestigious Roberto Clemente Award, which honors a player annually for their professionalism both on and off the field.
Anonymous South Jersey Twitter user @FanSince09 has become a national hero after using photos and check-ins on Facebook to identify a group of Philadelphia diners who allegedly attacked a gay couple.
New Jersey is now the first state in the country to require all municipal police departments to use video cameras while on patrol. Police vehicles will now be fitted with dashboard cameras and Cherry Hill police are in the process of testing out body cameras on officers.
One Miss America contestant had to be treated at an Atlantic City hospital after suffering heat stroke during a preliminary competition. Miss Rhode Island Ive DePew fainted while awaiting results from the talent competition.
A local waiter at Prospector's Grille & Saloon in Mount Laurel was arrested and accused of stealing from customers. The waiter allegedly added money onto tips paid with credit card, adding up to hundreds of dollars.
A 19-year-old Shamong resident was arrested for trespassing after trying to enter a barricaded entryway to the White House.
Datebook
10/11 & 10/18
Join other festival-goers and check out the crafts, fine arts, dining opportunities, and activities at the Autumn in Moorestown Festival and the Haddonfield Fall Festival. Oct. 11, 9 a.m. at Main Street District, Moorestown, Moorestown.com, free; Oct. 18, 10 a.m. at Haddonfield Business District, Haddonfield, DowntownHaddonfield.com, free
10/23
See the musical adaptation of The Color Purple, where you'll be able to witness the inspiring story of a woman who uses love to find strength and her own voice in the world. Dates and times vary in October and November at The Grand Theatre, 405 South Main Street, Williamstown, (856) 728-2120, RoadCompany.com, prices vary
11/2
Help support and raise money for The Lustgarten Foundation at the 6th Annual Pennsauken Pancreatic Cancer Research 5K Walk/Run. Nov. 2, 9 a.m. at Cooper River Park Stadium, 5300 N. Park Drive, Pennsauken, 2014PennsaukenWalk.kintera.org, prices vary
3 Things You'll learn
Long before he was a successful restaurateur, Steve Martorano sold sandwiches door to door. Page 40
Cristin Milioti got her first professional acting job courtesy of Steve Buscemi on The Sopranos. Page 50
Columnist Big Daddy Graham once met Robin Williams in a Delaware restaurant. Page 104
Street Level
Burlington County : Mount Laurel
A local woman has been charged with filing a false report and theft after claiming a purse snatcher took her bag holding $4,900 worth of money for her local cheerleading group. The woman has allegedly pocketed more than $9,000 from the organization.
Camden County: Camden
Police responding to a domestic incident got more than they bargained for when the suspect in question charged police and tried to attack them using an ice pick.
Gloucester County : Paulsboro
Authorities are on the hunt for two suspects that attacked a local man on the street and robbed him. The victim was treated for injuries at a local medical center.
Did You Hear?
"The video I saw … was difficult to watch as a husband and as a father. There's nothing that could justify what I saw on that video. This is a sad day for Ray and a sad day for Rutgers."
-Rutgers University head football coach Kyle Flood, in a press conference, discussing the video of former Baltimore Ravens running back Ray Rice beating now-wife Janay Palmer in a casino elevator in February. Flood was an assistant coach while Rice played at Rutgers from 2005-07.
Voice & Vent In the October issue of South Jersey Magazine, on Page 56, we take a look at some of the wonderful women who are making a difference in South Jersey through various community enhancing efforts. Share your opinion by visiting SouthJersey.com's Voice and Vent section and answering:
"Do you volunteer your time to help others as much as you'd like?" Click on "Submit" to make your vote count. Next month, we'll report back on what our readers are thinking.
Last month, we asked:
"Do you think students attending public school get an equally good education as those who attend private school?"
78% of you said No
22% of you said Yes
Community: A Local Fight
October is National Breast Cancer Awareness Month, and the perfect opportunity to honor those in our lives who have been touched by the disease. Looking to get out and show your support? Check out these community events running this month.
The Girls Golf Outing with Liz Jaworski
Oct. 12, 3 p.m. at Ron Jaworki's Valleybrook Country Club, 200 Golfview Drive, Blackwood, (856) 227-3171, ValleybrookGolf.com, $15 for members, $30 for non-members, $5 off if you wear pink
15th Annual Komen NJ Golf for the Cure
Oct. 13, 11 a.m. at the Atlantic City Country Club, 1 Leo Fraser Drive, Northfield, (609) 896-1201, KomenCSNJ.org, prices starting at $350
Making Strides Against Breast Cancer 5K
Oct. 26, 8:30 a.m. at Cooper River Park, 5300 N. Park Drive, Pennsauken, (800) 227-2345, MakingStrides.ACSEvents.org, price based on fundraising
Lexus of Cherry Hill Goes Pink 4K Walk for the Cure
Oct. 19, 9:30 a.m. at Lexus of Cherry Hill, 1230 Route 73 S. Mount Laurel, (856) 727-1111, KomenCSNJ.org, $30 a person, $10 for children 12 and under
Names to know
Local people making a difference in South Jersey and beyond
Shamong native Ryan Blythe was selected to the USA Rugby Men's Collegiate All-American First Team. Blythe currently plays for West Virginia University and previously played football for Seneca High School, and was one of only 33 national players to be picked for the team.
Bradley J. Kenney, a Moorestown native and lifelong resident, has been named to the Moorestown Community House Board of Trustees. Kenney currently serves as the Moorestown Fire District No. 1 commissioner as well as a volunteer firefighter and also worked for the township's Evergreens retirement community.
Deptford's Kathleen Assini was recently awarded the 2015 California Casualty Award for Teaching Excellence from the NEA Foundation. Assini, a teacher at Delsea Regional Middle School in Franklinville, was honored with this merit on top of being named the 2014 New Jersey Teacher of the Year, a title which gave her the opportunity to meet President Obama.
Cherokee senior Justin Beck took home first place at the Future Business Leaders of America National Leadership Conference. Held every summer in Nashville, Beck, of Marlton, was one of 250 national students invited to attend the five-day conference and competition, and participated in—and won—the Introduction to Technology Concepts event.
Rowan College at Gloucester County Dean of Business Studies Patricia Claghorn has been named the executive vice chairperson of the American Red Cross South Jersey chapter. Claghorn has served local Red Cross chapters for the last five years and will help create fundraising efforts and activities alongside the rest of the board.
Haddonfield boys cross country coach Nick Baker hit a major career milestone early on in the season with his 300th victory in a September win. Baker and his team are currently looking at a 166 dual meet winning streak, and haven't seen defeat in a dual meet since 1997, which is around the time most of his current athletes were born.
Published (and copyrighted) in South Jersey Magazine, Volume 11, Issue 7 (October, 2014).
For more info on South Jersey Magazine, click here.
To subscribe to South Jersey Magazine, click here.
To advertise in South Jersey Magazine, click here.