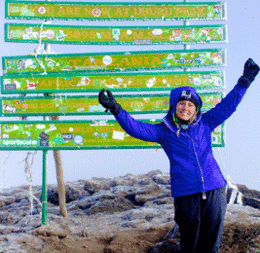 Southern Exposure
Go Figure
$263,864: The amount embezzled by the former branch manager of Newfield National Bank in Franklinville. The woman allegedly stole money from 38 separate bank accounts under her care. She admitted the crime and awaits sentencing.
$300,000: Estimated amount in valuables and jewelry stolen from several homes in Moorestown during a string of burglaries in August.
EIGHT HUNDRED: Total weight, in pounds, of a leatherback turtle that was caught in fishing gear and subsequently rescued off the coast of Atlantic City.
9: Number of days that Medford Lakes' Margo Pellegrino spent paddling her outrigger canoe, from Trenton to Newark, while taking water samples to test for pollution.
9/1: The approved date for the shutdown of Revel Casino Hotel in Atlantic City.
THREE: Total number of casinos— including Showboat and Trump Plaza—that will close their doors this month
$96,498: Grant total that Mount Laurel's EMS received from FEMA to update communications systems in seven ambulances.
Hit or miss
Former Phillies pitcher Roy Halladay popped up at the Shop-Rite in Marlton where he met with the locals before hopping behind a register and checking out a few lucky shoppers.
Environmentalist Robert F. Kennedy Jr. will speak at Camden's Center for Environmental Transformation fundraiser on Oct. 4.
Real estate companies PREIT-Rubin have announced plans to open a new, 90-store outdoor outlet mall in Gloucester Township in the summer of 2015.
Aladdin, a 3-year-old pit bull and South Jersey therapy dog, has been invited to join Virtua's pet therapy program by president and CEO Richard Miller after his owner was originally rejected based on the dog's breed.
Former Philadelphia Eagle Garry Cobb will run as a Republican Congressional candidate against state Senator Donald Norcross for the 1st Congressional District.
The iconic white horse statue erected along the White Horse Pike in Lawnside in 1964 to draw guests to the former drive-in has been taken down, after reports that it was swaying precariously during storms.
Convicted murderer Paul Michael Daniels, the confessed hit man in the 1994 murder of Carol Neulander, is scheduled to be released from prison in October.
Datebook
9/20: Gone to the Dogs
Enjoy a day in honor of Fido at the Animal Orphanage of New Jersey's Woofstock, which will feature a flea market, pet parade, food vendors and more. Sept. 20, 11 a.m. at John Connolly Park, 751 Centennial Blvd., Voorhees, TheAnimal Orphanage.com, $1
9/20: Fall Family Fun
Mount Laurel's Fall Festival and 5K Walk/Run brings together vendors, food, rides and entertainment for a family-friendly day sure to put a smile on anyone's face. Sept. 20, 11 a.m. at Laurel Acres Park, 1045 S. Church St., Mount Laurel, (856) 234-0001, MountLaurel.com, free
9/28: Italian Paradise
The Annual Italian Heritage Festival of Gloucester County is an entertaining and delicious day for families to get a taste of Italy through music, food and crafts. Sept. 28, 11 a.m. at RiverWinds Community Center, 1000 RiverWinds Drive, West Deptford, Facebook.com/GCItalian, free
3 Things You'll learn
Grammy-winning singer/songwriter Colbie Caillat worked at Home Depot before making it in the music world. Page 42
Rowan graduate Alice Ozma's bestselling book has been optioned for a Hollywood film. Page 50
LeSean McCoy got his Shady nickname from his mother because of his mannerisms as a child. Page 60
Street Level
Burlington County: Mount Laurel
Police are looking for a man that walked into a local Wawa dressed as an employee, walked behind the counter and walked out with an estimated $380 worth of cigarettes.
Camden County: Voorhees
One local man was arrested for attacking another man at a red light, in what is an alleged road rage incident gone wild.
Gloucester County: Mullica Hill
Two local residents have been accused of robbing a handful of banks and convenience stores across South Jersey. Police are charging each with 13 counts of second degree robbery.
Did You Hear?
"I want it off both of them. I've been away from Atlantic City for many years. People think we operate [the company] and we don't. It's not us. It's not me."
–Donald Trump, in regards to suing Trump Enterprise Resorts to have his name removed from Atlantic City's Trump Plaza and Trump Taj Mahal.
Voice & Vent
THIS MONTH, on Page 74, we take a look at our area's public high schools with our annual academic report card. With so many great institutions in South Jersey, parents are often faced with the difficult decision of sending their children to public or private school. Share your opinion by visiting SouthJersey.com's Voice and Vent section and answering:
"Do you think students attending public school get an equally good education as those who attend private school?"
Click on "Submit" to make your vote count. Next month, we'll report back on what our readers are thinking.
Last month, we asked: "Do you think Camden is heading in the right direction?"
68% of you said No
32% of you said Yes
News and Happenings: A Good Read
The Voorhees branch of the Camden County Library is becoming a permanent host for the Next Chapter Book Club with the help of Scotch Plains Public Library and the New Jersey Library Cooperative.
The Next Chapter Book Club provides adults and teens with special needs the opportunity to come together in a relaxed setting. The club is designed to give individuals with intellectual disabilities a chance to participate in their own book club, regardless of their reading ability. It consists of five to eight individuals who meet once a week for about an hour.
This club was made possible by Scotch Plains Public Library, an institution that has been running two Next Chapter Book Clubs since 2008, as they pursued funding from LibraryLinkNJ, the New Jersey Library Cooperative. The financial help from the N.J. Library Cooperative has allowed the Next Chapter Book Club to extend not only to the Voorhees branch, but to six other libraries throughout New Jersey. In addition, the funds provide training for any volunteers and library staff members who are giving their time to this program.
The club is scheduled to begin on Thursday, Sept. 18 and continue the following Thursday, Sept. 25, both at 7 p.m. at the M. Allen Volgenson Regional Branch of the Camden County Library System.
Names to Know
Local people making a difference in South Jersey and beyond
Attorney Judith Charny, of the law firm Charny, Charny & Karpousis in Mount Laurel, has been named a municipal judge in Cherry Hill. Charny, who began her new position at the start of August, is the first woman to serve as a municipal judge in Cherry Hill's history and will join two other judges to serve the township.
Moorestown native Commander Robert Flynn has been named the first executive officer of the Blue Angels. The Blue Angels are one of the Navy's most prominent Flight Demonstration Squads, and Flynn, an S-3 Viking naval flight officer, will now serve as second in command to the squad. He will oversee daily operations and management.
Olivia Sowa (pictured), a senior at Moorestown Friends School, spent her summer hiking up Mount Kilimanjaro in Africa. At 19,341 feet, Mount Kilimanjaro is one of the world's Seven Summits and the tallest free-standing mountain on Earth. It took Sowa a total of five and a half days to complete the climb up and down from the summit.
Dr. Kenneth W. Donaldson, of Lumberton, recently earned the Academy of General Dentistry's Mastership Award during the association's annual meeting in Detroit. The Academy of General Dentistry is the second largest dental organization in the country and Donaldson, whose family practice is also based in Lumberton, was awarded based on his commitment to continued dental education.
Medford teen Meredith McBride was selected as one of 22 national high school students to participate in the American Youth Leadership Program, organized by the nonprofit organization Cultural Vistas. McBride traveled to Singapore and Malaysia during the summer, living with various hosts in an attempt to understand international culture and environmental sustainability.
Haddonfield attorney Richard M. Hluchan, a partner with Hyland Levin LLP, has been named president of the Delaware Valley Environmental American Inn of Court. The national organization works to maintain the ethics and improve professionalism of the bench and bar, and Hluchan was elected to serve until 2016.
Published (and copyrighted) in South Jersey Magazine, Volume 11, Issue 6 September, 2014).
For more info on South Jersey Magazine, click here.
To subscribe to South Jersey Magazine, click here.
To advertise in South Jersey Magazine, click here.