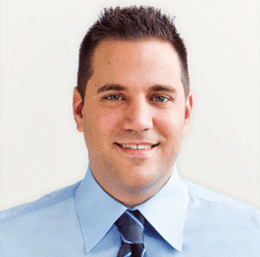 Fly, Eagles Fly
I was born and raised an Eagles fan. I think right after I said "Momma" and "Dada" for the first time, I blurted out "E-A-G-L-E-S." Though I opted to play baseball and basketball growing up, football has always been an intense passion. I don't understand the folks in this area who root for other teams. If you are originally from here and like football, you should root for the Eagles, end of story. It's not like we live in Oklahoma or North Dakota, where there's no real allegiance to a pro team. And there is plenty of rich history surrounding the Eagles that should make any fan proud. After all, we could be Cleveland. Sure, our last football championship may have come in 1960, and we may have never won a Super Bowl, but that distant title did come after we beat the guy the stinking trophy is named after. Vince Lombardi's only career playoff loss, I might add.
There are so many amazing moments forever etched in my brain. There was the Bounty Bowl, the Fog Bowl, and the Body Bag Game. Randall Cunningham fake-spiking the ball, then throwing a touchdown against Dallas. Donovan McNabb throwing four touchdowns on a broken ankle. Fourth and 26. Brian Dawkins absolutely leveling Michael Vick during the NFC Championship game against Atlanta. DeSean Jackson running down the sidelines of the Meadowlands to cap an improbable comeback against the Giants. Brian Westbrook doing the same just a few years earlier. Terrell Owens scoring three touchdowns in his first game.
My most recent memory came last December, when I watched LeSean McCoy plow through the snow and the Detroit Lions for a franchise record in yards and two touchdowns. Each move he made was more exciting than the last. And then he jumped over two Lions players and scurried into the end zone. No exaggeration, I rewound the DVR at least 30 times.
The man they call Shady is not only the best player on today's Eagles roster, he's one of the best in the NFL. We are beyond thrilled to have him grace our cover this month as we gear up for what should be another exciting season. Despite all his accolades, McCoy remains humble and fun-loving. He believes in his tremendous ability and exudes confidence without being cocky, a rarity for today's athlete. Turn to page 60 to get a glimpse of what he's like away from the field. Chances are, after reading the piece, you're likely to root even harder for him this year.
Kind regards,
Peter J. Proko
Editor-in-Chief
Published (and copyrighted) in South Jersey Magazine, Volume 11, Issue 6 September, 2014).
For more info on South Jersey Magazine, click here.
To subscribe to South Jersey Magazine, click here.
To advertise in South Jersey Magazine, click here.