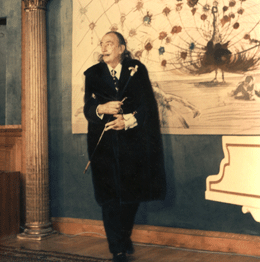 Southern Exposure
Go Figure
EIGHTY-TWO MILLION DOLLARS: The approved budget from the state Economic Development Authority for the Philadelphia 76ers Camden practice facility
TWO HUNDRED FIFTY: Number of full-time jobs the new, 60,000-square-foot facility is expected to create
EIGHT: Number of South Jersey high school baseball players selected in the 2014 MLB Draft, including Bishop Eustace's Devin Smeltzer, Eastern's Tom Flacco and St. Augustine Prep's right handed pitcher Joe Gatto, who was drafted 53rd overall
338: The weight, in pounds, of the first-place mako shark caught off the Cape May coast at this year's Annual South Jersey Shark Tournament in June
$20,000: Estimated value of cell phones that were stolen by two men from the Cherry Hill Walmart in June
1,660: Number of people in Burlington County without a home or living in a shelter, according to a report by the organization NJ Counts. Camden County came in second with 654 people, and Gloucester County had 585.
Datebook
7/12-13
Enjoy live music performed by local bands and quartets while setting your eyes on some of Haddonfield's finest crafts at the 22nd Annual Crafts and Fine Art Festival. Times vary at the Haddonfield Business District, Kings Highway, Haddonfield, (856) 216-7253, DowntownHaddonfield.com, free
7/25
Prepare your taste buds for some of the world's most delectable dishes at the Atlantic City Food and Wine Festival, which will feature the likes of Robert Irvine and Martha Stewart. July 25-27, times and locations vary in Atlantic City, (800) 754-3000, Caesars.com, prices vary
8/2
Indulge in some fresh, peachy desserts and explore some of Riverton's notable art exhibits at the 11th Annual Fine Arts & Peach Festival. 10 a.m. at Riverview Estates, 303 Bank Ave., Riverton, (856) 829-2274, Riverview-Estates.org, free
Hit or Miss
Cooper University Health Care announced that they will offer same-day priority care and health care assistance to South Jersey veterans visiting their Camden location and South Jersey clinics.
Our Lady of Lourdes Health System partnered with Walgreens to create a new program that will allow patients to receive vital prescriptions before they are discharged from the hospital.
A black bear set up a temporary home in Marlton and Mount Laurel in June, wandering all over the townships for several days. The bear became a popular new neighbor, even earning a Twitter page and hundreds of followers.
Fourth of July fireworks in Cherry Hill had to be canceled for 2014 over fears of overcrowding and safety issues.
Police arrested a couple caught in the act in Sea Isle City after other beach-goers complained via social media that the pair was allegedly having sex in the ocean.
One man's mistress stabbed his wife at a Runnemede Wawa after being confronted by the spouse who used an app to track her suspected cheating husband to the location.
3 Things You'll learn
Comedian and actress Wanda Sykes likes to unwind in Margate when she gets the chance. Page 15
Chef Jose Garces supplies many of his restaurants with protein and produce from his 40-acre Bucks County farm. Page 22
Sammy Davis Jr. performed at the Latin Casino in January 1961 instead of playing JFK's inaugural ball. Page 56
Street Level
Camden County
Lindenwold
Police arrested a naked man who was allegedly high on drugs after he punched an officer and attempted to steal his police car.
Burlington County
Chesterfield
A former mayor here was indicted on official misconduct charges after allegedly using his position to profit on a land preservation property deal.
Gloucester County
West Deptford
An intoxicated Washington Township man was hit by a passing freight train after settling down on a local track. Fortunately, according to police, he landed between the tracks and walked away relatively unharmed.
Did You Hear?
"I don't like raising taxes, but the wealthy have benefited the most in recent years. It is time to have them pay their fair share. This isn't about punishing success; it is about basic fairness."
-Senate President Steve Sweeney on his proposed "millionaire's tax," which he hopes would cut billions from Gov. Christie's planned budget.
Voice & Vent
THIS MONTH, on page 68, we examine new medical advancements, including proton therapy as a means to treat cancer. This treatment has certainly been a debated topic, as experts continue to research both its potential benefits and detriments to patients. Share your opinion by visiting SouthJersey.com's Voice and Vent section and answering:
"Would you consider proton therapy for yourself or a loved one if given the option to treat cancer?"
Click on "Submit" to make your vote count. Next month, we'll report back on what our readers are thinking.
Last month, we asked: "Do you think towns and development companies should look at other ways of advancing economic development than by purchasing people's homes?"
56% of you said NO
44% of you said YES
15 Minutes: Union Dues
Drive across the Commodore Barry Bridge and you're in Union country. The Philadelphia Union, that is, the four-year-old Major League Soccer team that has set up camp in Chester at PPL Park. That's where you'll find Marlton's Dave Rowan on most days. As the Executive Vice President for the Union, Rowan is responsible for breathing life into the still-young team, and into a sport that doesn't necessarily get the love of other major leagues in the Greater Philadelphia region.
Rowan has been with the team since 2010, but has years of local experience, working for the Philadelphia Eagles to help open Lincoln Financial Field and previously working with all Philadelphia teams through CBS Radio before calling PPL Park his home.
Thanks to the excitement surrounding the World Cup this year, the Union have enjoyed a noticeable spike in interest. We talked with Rowan as the tournament winds down this month about his career and the future of soccer in our area.
On his career in sports management…
"When I was going to Penn State, I was able to work with the Phillies. Once I started working part time, I caught the bug. That was 1981, and here it is, 33 years later, and I'm still doing it and loving every single day. Eventually I went to help open the Jacksonville Jaguars, and that was such a unique and amazing opportunity to have been a part of. But we always wanted to move back home and be around family. So the Eagles, at that point in time, were building the new stadium and I was fortunate to be a part of that whole process. I was offered some other opportunities, but we had four kids and we did not want to move. When the opportunity with the Union came about, even though I didn't know the soccer business, I jumped at it. I missed being on the team side and helping affect the fans. My job is magical. You work your tail off to get ready for a game, but then you see these people pull up to the parking lot to experience the pageantry."
How soccer is gaining in popularity in the United States…
"The continual growth is spectacular. We broke a record at our home opener this year, the most single-game tickets sold in our history. It was March; it was still cold, and we still broke a record. Some people have the perception that Major League Soccer is minor league compared to other sports in the U.S. But that's just not the case anymore."
Names to Know
Local people making a difference in South Jersey and beyond
Lenape High School junior Imani Robinson was chosen as a student officer for the upcoming school year for the New Jersey Future Educators Association. Robinson will join the state's other student officers in a retreat at The College of New Jersey this summer for leadership training and will work alongside the New Jersey Educators Association throughout the year.
Wenonah's Lawrence M. DiVietro Jr. was elected to serve on the Board of Trustees for Samaritan Healthcare & Hospice, a nonprofit that provides palliative care and research to five New Jersey counties. DiVietro is currently the president and CEO of Glassboro's Land Dimensions Engineering, as well as a Trustee of NJ Future, Rowan University and the Southern New Jersey Development Council.
Blackwood resident Ronni Whyte, a population health manager with Kennedy Health Alliance, was awarded the Nursing Excellence GEM Award in the Philadelphia/Tri-State region during a recent competition hosted by Nurse.com. Whyte was honored at a Philadelphia awards gala in the Home, Community and Ambulatory Care category for her abilities to lead and motivate her team out of Voorhees.
Donald Martocello, a Palmyra native and high school senior, was awarded the National Eagle Scout Association STEM Scholarship. The nation's largest Boy Scout scholarship, valued at $50,000, is based on dedication to science, technology, engineering and mathematics. Martocello, who belongs to a Moorestown troop, plans to attend Princeton University in the fall, studying molecular biology.
The Ray and Joan Kroc Corps Community Center in Camden named city resident Raymond L. Lamboy as the chairman of The Salvation Army Advisory Board of Southwest New Jersey. Lamboy will work with the nonprofit to provide resources and support as The Salvation Army prepares to open Camden's Kroc Center in October.
Beth Repsik, a Haddonfield resident and teacher at Notre Dame High School in Lawrence Township, was selected as one of a select few teachers to attend the Library of Congress Teaching with Primary Sources Summer Institute. Repsik was selected out of 400 possible applicants to participate in the five-day program in Washington, D.C., working on new subjects and programs for K-12 schools.
Published (and copyrighted) in South Jersey Magazine, Volume 11, Issue 4 July, 2014).
For more info on South Jersey Magazine, click here.
To subscribe to South Jersey Magazine, click here.
To advertise in South Jersey Magazine, click here.