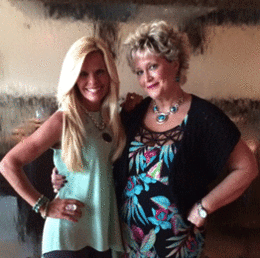 Scene
Click here for this month's Scene photos.
Inaugural South Jersey Kroc Classic
Photo 1: Wells Fargo's Aaron Mendoza, Terry Hatch, Chantal Capodicasa and Vince Leusner
Photo 2: The 2014 South Jersey Kroc Classic Golf Committee's Bev Lynch, Maurie Smith, Dan Paulson, Dan Dirscherl, Liz Thomas, Dan Bergels and Major Paul Cain
New Jersey Association of Women Business Owners (NJAWBO) Cups for a Cause
Photo 3: Distributing Dignity representatives Joanne Balderstone and Rebecca McIntire, NJAWBO-SJ President Kim E. Davis and guest speaker Nikki Johnson-Huston
Total Turf Experience and BODYARMOR SuperDrink's Youth Basketball Clinic
Photo 4: Event host and Philadelphia 76er Michael Carter-Williams, center, with participants in the invite-only youth basketball clinic
Grand Opening of the Weisman Children's Rehabilitation Hospital's Pennsauken Outpatient and Medical Day Care Center
Photo 5: Andrew and Barton Weisman with Weisman Children's Rehabiliation Hospital Chief Operating Officer Mike Rosiak
TLC HomeCare Services MS Walk Fundraiser at Yokohama Cuisine
Photo 6: TLC HomeCare Services owners Kelly McCabe and Patti Maltese
JDRF South Jersey Chapter Meltzer Foundation Invitational at Tavistock Country Club
Photo 7: Brian Deeney, John Deeney, Blake Summerfield and Robb Kazenski
Photo 8: JDRF Youth Ambassador Evey Bell
Photo 9: Ben Yang, Chrissie Greatrex, Steve Heller, Frank Calderaro, Robin Berger and Mike Quinn
Moorestown Visiting Nurses & Hospice's 19th Annual Benefit Golf Classic
Photo 10: Members of the 2013 Golf Classic winning foursome Mayor Chris Buoni, Sun West Mortgage's Jim Grosso and Accu Staffing's Bill Damm with Moorestown VNA President and CEO Chickie Holcombe
Photo 11: Golf Tournament Co-Chairs Scott Klesmer of Glaxo SmithKline and Wendy Pester of Homewatch CareGivers
Rowan College at Gloucester County Signs STEM Agreement with Deptford High School
Photo 12: (Seated, from left) Deptford High School Supervisor of Science and Engineering Kevin Kanauss, Rowan College at Gloucester County Dean of STEM Division Dr. Brenden Rickards, Deptford Superintendent Gary Loudenslager, Rowan College of Gloucester County President Frederick Keating, (standing) Deptford High School Director of Curriculum Sherry Speeney, Director of District Guidance Mark Petito, Board of Education President Rachel Gree, Principal Melvin Allen and Rowan College of Gloucester County Vice President of Academics Dr. Linda Martin
Sports & Education Expo and SMART's Excellence in Preserving Youth Sports (EXPY) Awards Dinner
Photo 13: EXPY Award recipient Jason Garstkiewicz of Haddonfield with former Philadelphia Eagle and Philadelphia Eagles Network broadcaster Kevin Reilly
Photo 14: Moorestown High School baseball's Jared Gold, Sports & Education Expo's Managing Partner and Event Director Sherri Gold and Moorestown High School baseball's Ryan Gold
Marlton Sons of Italy 40th Anniversary Celebration
Photo 15: Angel Brandt, Humanitarian Award recipient William T. Brandt and Marlton Sons of Italy Lodge 2315 Trustee Barbara Dolan
Photo 16: Billie Rae Brandt, William T. Brandt, Marie Brandt and Marlton Sons of Italy Lodge 2315's first Vice President Rae Wardino
Published (and copyrighted) in South Jersey Magazine, Volume 11, Issue 4 July, 2014).
For more info on South Jersey Magazine, click here.
To subscribe to South Jersey Magazine, click here.
To advertise in South Jersey Magazine, click here.