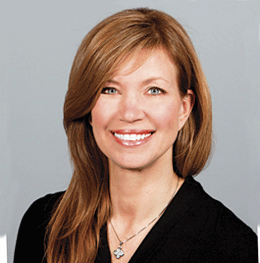 Summer Retreats
Black Cow.
Yes, you might see one standing in a farmer's field, but when I put those two words together and add "in a large to-go cup," I am talking about the combination of root beer and vanilla ice cream, one of my favorite treats of summer. When Stewart's Drive-In on Route 130 in Burlington opens for the season, my kids and I are usually some of the first visitors to pull in, park, lower the windows halfway for the trays and leave the "lights on for service." Our order is always the same: two hot dogs for my son; a cut-up, fried chicken cutlet for my daughter; and a fried chicken cutlet sandwich with tomato, lettuce and a little mayo for me. Fries for us all. Drinks include my daughter's vanilla shake and, of course, the Black Cows; one for me and one for my son. If Tom is with us, he usually goes for the California burger and a root beer.
I know it's easy to make my own root beer float at home any time of the year, but inside the car at Stewart's we talk, laugh, listen to music and sometimes bring friends. It's an experience, if not a rite of passage, for my family. We're happy to say goodbye to spring hay fever and a winter that just wouldn't quit and hello to the servers we have gotten to know over the years, including one young man who has been friends with my younger sister most of his life. On our last visit, I took a picture of my drink on the dashboard and messaged her. She is miles away in Florida but in an instant we were sharing a nice feeling about a place we have known and loved for years.
Our kids got a laugh when I told them about the time I was there after class at Burlington City High School in a friend's Corvette. The car was very old and in the process of being restored. Maybe it shouldn't even have been on the road because after a while smoke started pouring into the area around my feet, resulting from a fire that started in the engine. It scared me away from the car, but not the drive-in. I got a ride home with two other friends. (Thanks Col!)
If you take River Road (it has several names depending on location) from that area of Route 130, you will pass through parts of Edgewater Park, Beverly, Delanco, Riverside and into Delran where you'll come across two more places we consider synonymous with the season.
When it re-opens in the spring, Castle Harbor is our "go- to" place to take our kids for lunch during the school day. They have an hour and that's just enough time to drive there, sit in a booth and order a quick bite that, like Stewart's, typically includes some kind of ice cream. The news is usually on a television over the counter where we often see other regular diners on their stools visiting or reading the paper on a break from work. I always think the warm weather works its magic because even when it's really busy, people seem relaxed. Over the din we eat, ask about the kids' morning at school and get more in-depth answers than at the end of a long day, when dreary-eyed responses usually consist of an "I forget."
Not far from Castle Harbor is Dredge Harbor, where you'll find Dredge Harbor Café—a small restaurant on the waterfront where you can watch the boats go to and fro along the Delaware as you eat. My parents introduced us to the hidden gem years ago. On a warm sunny morning, it's a great place to start the day on a covered deck with breakfast. Sometimes Tom and I go after dropping the kids off at school or take them on the weekend. It's not unusual for us to run into a familiar face there either.
These are just a few little treasures on a big map and, on that note, let me offer one more great way to experience a little family fun as the summer stretches out before us: There's an adventure around every corner. I'm serious. If you have a smartphone, download the geocaching app. It might cost you $10, but it's well worth it. It is basically a hunt for little hidden items placed all over the world by people who play the game. When you open the app, your phone GPS lets you know how close some items are to your location. They come in all different sizes; they could be in little magnetic boxes stuck to a street sign or in a bigger case with mementos for your family to take. You can leave something behind and sign the log. Each location on the app has a map, a photo view, coordinates, even hints. Friends showed us how it works and we've been having fun with it ever since.
I highly recommend giving it a try with your family. When you're done, maybe you'll want to grab a float in celebration of your newly discovered hidden treasure. And if you don't like root beer, try the one with orange soda!
Robin Rieger is a former anchor and reporter with CBS 3. A lifelong South Jersey resident, she lives with her husband, Philadelphia 76ers Radio Play-by-Play Broadcaster Tom McGinnis, and their two children in Burlington County.
Published (and copyrighted) in South Jersey Magazine, Volume 11, Issue 3 June, 2014).
For more info on South Jersey Magazine, click here.
To subscribe to South Jersey Magazine, click here.
To advertise in South Jersey Magazine, click here.