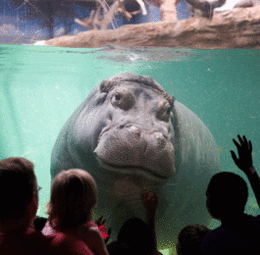 Southern Exposure
Go Figure
$350,000,000: The taxpayer cost for the Long Beach Island Route 72 bridge construction in the works this summer. Officials hope the new bridge—which will feature two lanes as well as bike and walking trails—will be complete by 2020.
TWELVE: Mandatory amount of months Baltimore Ravens running back Ray Rice must complete in a pretrial intervention program, related to the February assault on his then-fiancée at Revel Casino Hotel in Atlantic City
$250: New fine issued by the Senate committee for anyone caught smoking on all New Jersey beaches and public parks. While many state beaches have already banned smoking, this statewide ban is the first of its kind for New Jersey.
22: Number of people arrested in a Camden drug bust in May. This marks the largest FBI bust in the city in the last 10 years.
71: Years since the Battleship New Jersey was commissioned into the U.S. Navy. The Battleship celebrated its anniversary with a May 23 celebration at its Camden Waterfront location
3: The number of times one man was caught and charged for cheating at craps in Atlantic City. The 57-year-old was convicted of cheating at Resorts Casino and Revel Casino Hotel, and served time for cheating at craps in 2001.
$807,000,000: New Jersey's current budget hole
$2.43 Billion: The payment amount Gov. Chris Christie plans to cut from the state pension fund for the next two years to help fix budgetary issues
Hit or Miss
Marlton native Christina Grimmie finished in third place on the hit singing competition The Voice. Though she didn't take top prize, 20-year-old Grimmie was offered a spot on Maroon 5 front man Adam Levine's record label.
Transportation service UberX made itself available to South Jersey. Chef Marc Vetri, owner of Osteria in Moorestown, was the first South Jersey customer to use the app.
The owners of Sahara Sam's Waterpark announced that Diggerland USA, the first construction-themed amusement park in the country, will open in West Berlin on June 14.
The Marine Mammal Stranding Center is investigating a dead whale that washed up on an Atlantic City beach, which was then tagged with purple graffiti by unknown vandals.
A convicted Williamstown man who was sentenced for a 2011 murder has agreed to pay the $1,500 cost of his victim's tombstone.
Former Philadelphia Phillie Mitch Williams took a leave of absence from his post at the MLB Network after he was ejected from his son's 10U baseball game for allegedly fighting with a umpire and insulting an opposing player. Williams was a coach for the Medford-based Jersey Wild 10U team.
Datebook 6/7
Moorestown pulls out all the stops again this year for its 38th annual Moorestown Day celebration, which includes food, fun and entertainment for the whole family. June 7, 9 a.m. at Main Street, Moorestown, (856) 234-8260, MoorestownBusiness.com, prices vary
6/28
Honor the state fruit of New Jersey at the Whitesbog Blueberry Festival, where there will be plenty of berries, as well as family-friendly activities, to enjoy. June 28, 10 a.m. at Whitesbog Village, 120 N. Whitesbog Road, Browns Mills, (609) 893-4646, Whitesbog.org, free
6/10
Sample food prepared by some of the world's greatest chefs at the ninth annual Great Chefs event, which benefits Alex's Lemonade Stand Foundation and The Vetri Foundation for Children. June 10, 6 p.m. at Urban Outfitters, Inc., Corporate Campus, 5000 S. Broad Street, Building 543, Philadelphia, (215) 600-2630, VetriFoundation.org, $350
Street Level
Camden County: Berlin
A local man was arrested for allegedly stealing clothing from donation containers to sell at local flea markets.
Gloucester County: Swedesboro
Police are investigating a problem at the kayak dock of Swedesboro Lake Park, where vandals have twice in the last month stolen or damaged the $1,700 boat rollers installed to help fishing vessels and kayaks launch.
3 Things You'll Learn
Nicole Gaffney, contestant on Food Network Star, comes from a long line of commercial fishermen in Cape May. Page 21
Famed disc jockey and entertainer Jerry Blavat won his first radio gig in a street dice game. Page 34
Heading down the Shore this summer? You'll want to see what's new in every town to plan your trip accordingly. Page 64
Voice and Vent
This month, on page 90, we take a look at recent redevelopment cases and how they are shaping the future look of some of South Jersey's communities. Share your opinion by visiting SouthJersey.com's Voice and Vent section and answering:
"Do you think towns and development companies should look at other ways of building economic development than doing so by purchasing people's homes?"
Click on "Submit" to make your vote count. Next month, we'll report back on what our readers are thinking.
Last month, we asked:
"Given today's information, are you more likely to consider alternative medicine treatments as much as traditional methods of healing?"
72% of you said "No"
28% of you said "Yes"
Did You Hear?
"I'll try not to get into any fights on the boardwalk … I'll keep it to a minimum."
-Gov. Chris Christie, on his summer plans at the Jersey Shore
Book It: Making Miracles
Creating a safe and successful environment is a challenge for any school, let alone a school in one of the most impoverished and crime-ridden cities in America. Even in light of these daunting factors, Gloria Bonilla-Santiago has done just that.
Camden's LEAP Academy University Charter School—which Bonilla-Santiago founded in 1997—has boasted a 100 percent graduation rate and 100 percent of students being placed in colleges upon graduation since the class of 2005. Bonilla-Santiago continues to oversee the proceedings of the LEAP Academy, and has recently published a book telling the story about her school's success, and the rewards that come along with helping those in Camden.
The book, Miracle on Cooper Street: Lessons from an Inner City, describes the milestones achieved while working with the at-risk, inner-city children of Camden and how a successful school like the LEAP Academy can in turn improve the community. The philanthropic educator also outlines advice for other urban schools so that they can overcome the unique adversities in their own communities. —
Attraction: Adventure Awaits
Their names are Button and Genny, and they each weigh more than a ton. They stay cool under thousands of gallons of water, and every now and then they'll peep above the surface to greet their guests. Of course, Button and Genny are hippopotamuses who both serve as the main attraction for Adventure Aquarium's newly constructed Hippo Haven.
After residing in Walt Disney World's Animal Kingdom, Button and Genny moved to the aquarium almost a decade ago to give guests the West African River Experience. No other aquarium in the world is able to provide their visitors an intimate experience with hippopotamuses other than Adventure Aquarium.
This year, directors of the aquarium spent $1 million to provide a new, healthier living experience for the hippos. From June 16-22, visitors will be able to visit the ladies in Hippo Haven Week, in watching biologists work and care for Button and Genny. While being educated and surprised with fun facts on the animals, guests can watch the experts feed the 3,000-pound hippos, snap pictures of them in their 60,000-gallon swimming pool, and get to know Camden's biggest neighbors.
Names to Know
Local people making a difference in South Jersey and beyond
Paulsboro's Jamie Sabetta was named Cooper University Health Care's Nurse of the Year. Sabetta is a staff nurse at Cooper University Hospital's Orthopaedics and Neurology Unit, and was honored for her dedication and service by The Cooper Foundation and Cooper University Health Care.
Following the 2014 NFL Draft, the Philadelphia Eagles signed undrafted free agent and Palmyra native Quron Pratt. Pratt, a former receiver and team MVP at Rutgers University, signed a deal with the Eagles on May 10.
Camden County College student Rana Elmekadem was elected the New Jersey state president of the Phi Theta Kappa International Honor Society. Phi Theta Kappa is an organization that works with honor students from across the world to create activities and encourage teamwork, business etiquette and critical thinking.
In an effort to raise money for his school, 69-year-old John McGee, the headmaster of Burlington's Doane Academy, completed a 120-mile bike trip departing from the school on May 24 alongside a team of staff and supporters. The ride was organized to raise money for The Doane Academy Scholarship Fund, with hopes of raising $100,000 for students.
The Alice Paul Institute in Mount Laurel named Williamstown's Terri O'Connell to their board of trustees. O'Connell, a marketing partner, will help the nonprofit organization, which works to promote gender equality through education and leadership development.
TD Bank named Gregory A. Carlisle as the new regional vice president in commercial banking out of their Turnersville location. Carlisle, who has served in the banking industry in our area for the last 14 years, will oversee small- to mid-market business across South Jersey.
Do you know a local person who is doing great things? Let us know by e-mailing Erica@SouthJersey.com.
Published (and copyrighted) in South Jersey Magazine, Volume 11, Issue 3 June, 2014).
For more info on South Jersey Magazine, click here.
To subscribe to South Jersey Magazine, click here.
To advertise in South Jersey Magazine, click here.