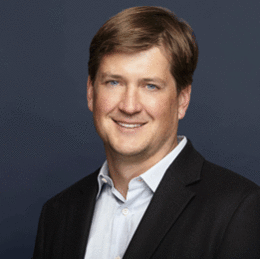 Laughable
…From the pages of South Jersey Magazine…
Television writer and producer Bill Lawrence has got his hands full, but still finds time to take in a Phillies game or two.
You may not instantly recognize the name Bill Lawrence, but his work has left a dent in modern sitcoms for more than a decade. Lawrence has taken cable by storm, writing, creating and producing hits like Scrubs and Cougar Town, both of which starred his wife of 14 years Christa Miller (you may also recognize her from The Drew Carey Show). And while he lived most of his early life in Connecticut, Lawrence spent some of his childhood in Moorestown, where he developed his love for our local sports teams.
Most recently, Lawrence has taken the lead as an executive producer for his upcoming show Undateable on NBC. He joined the cast of Undateable on a national stand-up tour to promote the show, making a stop in Philadelphia last March with the show's actors Chris Delia, Brent Morin, Ron Funches and Rick Glassman on a promotional kick that let the group of stand-up stars shine in their element.
We talked with Lawrence after the tour, as he prepared for Undateable's May 29 premiere. He filled us in on his short stint in South Jersey, his team to watch and life in showbiz.
SOUTH JERSEY MAGAZINE: I know you only spent a few years around South Jersey as a kid, but do you have any memories of the area?
BILL LAWRENCE: I went to South Valley Elementary School and I remember that place, I remember going to the Cherry Hill Mall and shopping there all the time. But I think my biggest memory is that I am a huge sports fan, and I never forget the first team I ever saw. I remember seeing the Sixers and the Phillies with my dad for the first time, and I'm a lifelong Phillies fan. I still have my T-shirt from the 1980 World Series.
SJM: It's still early, but what are your thoughts on the Phillies?
BL: I went and saw the Phillies play in L.A. just yesterday. The coolest thing about the Phillies right now is that you can't really see a team of players that has essentially played their entire career in one place these days, and you see that a lot on the Phillies now. It's really interesting to see guys like Jimmy Rollins, Cole Hamels, Ryan Howard, and Carlos Ruiz still out there. But I still think of Ryne Sandberg as a Chicago Cub, so it's kind of weird to see the enemy as our manager now.
SJM: What was your inspiration behind your new show?
BL: It's a throwback show; a goof on what every guy and girl goes through. Every guy, every girl goes through kind of an un-dateable period in their life, be it because they don't have enough money or they are going through a phase or what have you. And this show is about a group of friends that are all stuck there for different reasons. When we went and sold the show we all brought pictures of us that were "un-dateable" for different reasons. For me, I had peroxide hair and earrings and I looked like a suburban guy that was trying way too hard to look edgy.
SJM: Tell me about working with this cast.
BL: It can be really hard to build cast chemistry, and these days you have to do so in four episodes or you're out of a show. So to try and have really good cast chemistry we cast people that were really good friends in real life. These people have known each other for 10 years, they're seasoned stand-ups who have worked with each other for a long time.
SJM: They're all stand-up guys, and that's a very specific clique. Not every stand-up can transition to TV, what makes this cast different?
BL: When I started writing TV comedy most of the sitcom stars were stand-ups. It's not really hard to transition in this media; I think comics are good at vibing off the audience and playing off the laughs. When I grew up watching TV there were always comedians: Roseanne Barr, Jerry Seinfeld and Drew Carey making the transition. And it kind of has gotten away from that a little recently.
SJM: What's it like working alongside your wife on projects? Will she make an appearance on Undateable?
BL: I love it. I think if we were both writers or actors it wouldn't be smart, but because we're in different fields we don't overlap too much, and my wife is completely and totally in control of my home life. I also think she's funny as hell, she cracks me up. If any of these new shows survive I will not let her escape without making appearances on them.
SJM: You've seen a lot of success as a creator, and your shows are so diverse and different. What are your keys to success in showbiz?
BL: Incredible amounts of luck and not being a jerk! I've been doing this for a long time, and now that I'm in my 40s with three kids the fun part is supervising younger male and female writers and helping them succeed. If you look at Surviving Jack a lot of the credit is due to [executive producer] Justin Halpern. I guess my secret is taking credit when someone does something really well, that might be the best advice I can give.
Published (and copyrighted) in South Jersey Magazine, Volume 11, Issue 2 May, 2014).
For more info on South Jersey Magazine, click here.
To subscribe to South Jersey Magazine, click here.
To advertise in South Jersey Magazine, click here.